Our hampers Darwin service covers both the city centre and surrounding areas. So if you need to send gift baskets to Darwin to loved ones or colleagues in Frances Bay, Coconut Grove, Marrara, Fannie Bay or Palmerston, we'll be able to take care of the job for you. What's more, our nationwide service has the rest of Australia covered. We deliver as far afield as Melbourne, Sydney, Brisbane, Adelaide, Perth, Canberra, and beyond. Simply let us know what your needs are and we'll do whatever we can to meet them.
We offer hampers to Darwin for all budgets and all occasions. So whether you're meeting friends for a casual picnic, but want to take something special along just for the sake of it, or you're heading to a swanky anniversary party where you want to present a five-star gift, you'll find something on our site to suit you. In fact, our high-end gift baskets are so fancy they've been 'seven-stars'. Then, when the holiday season draws near and you're pulling your hair out wondering how you'll get the shopping done on time, our Christmas hampers are bound to save the day!
Every order of hampers to or from Darwin comes with free delivery and, if you'd like to send gift baskets to several people, you can enjoy a sizeable ten percent discount. To give any hamper an extra-special touch, add a greeting card bearing your own unique message at no extra cost whatsoever.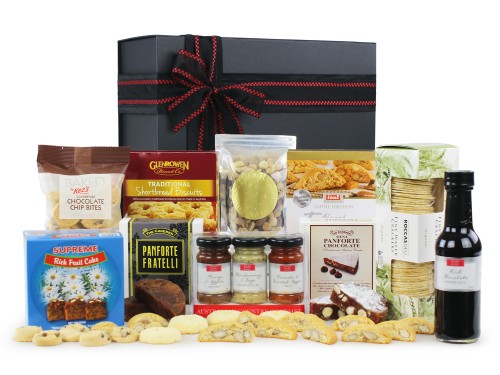 Quick View
For Bulk Orders: $62.96 (Inclusive of GST and FREE Delivery) Here's a terrific way to send special greetings or a big thank you to your family members or good friends, those important clients or hard-working staff colleagues. They can enjoy great food tastes as they celebrate a special season such as Christmas, a birthday or an anniversary – in fact any reason will do!