Christmas Hampers Australia 2022 Guide

Christmas is just around the corner
Christmas is a magical time of the year as people decorate their homes and bring out Christmas trees. They prepare themselves for big feasts, Christmas parties and gatherings with loved ones, as well as gifts. Christmas presents can take on many forms, from puddings to crackers to cakes, depending on one's culture or preference. In Australia, Christmas hampers are also a popular gift choice during the festive season.
A Christmas hamper can be a great idea for those who love good food and quality products. The trick is finding a Christmas hamper that has all these elements but without going overboard or spending too much money. So how do you choose the best Christmas hampers?
Here are some tips for buying a good Christmas hamper in Australia: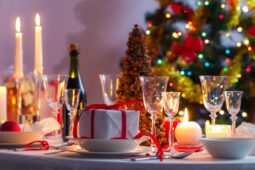 #1. Choose a reputable Australian gourmet food store.
If you're looking to impress your loved ones this holiday season, look no further than Australian Gourmet Gifts. We have an extensive range of luxury hampers available in our online store, so whether it's for your mother-in-law or best friend, we have something perfect for them! Our team has curated some of the finest products from Australia and overseas to ensure that every hamper is filled with delicious treats and gifts that are sure to delight.
#2. Know what kind of food your recipient likes and doesn't like so that you avoid sending the wrong gift by mistake.
Browse through here and find the perfect gift for everyone on your list! You can even create customised hampers by adding additional items into each box – there is no limit to how creative you can get with these beautiful packages.
We have over 100 different hampers that are sure to please everyone on your list. Whether they love chocolate or cheese, wine or tea, we have the perfect gift for them. Our luxury hampers are filled with gourmet foods from around Australia so you can feel good about supporting local businesses while giving an unforgettable present this holiday season.
#3. If you don't have enough time to buy Christmas hampers from scratch, why not customise one from an online store?
You can add or remove certain items according to your preferences and budget to create a customised hamper with ease!
Australian Gourmet Gifts has hampers that can suit anyone's preferences. From high-end to budget hampers, you are bound to find just the thing that your recipient would love.
#4. Think of special occasions or memories that have made an impact on your life and you are sure would also touch the heart of the person receiving the gift.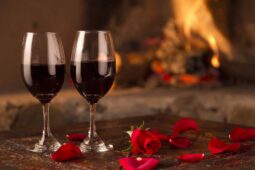 Perhaps they have recently moved into a new house or it is their wedding anniversary – events like these make great reasons to present them with Christmas hampers.
However, if none of these special occasions applies to Christmas hampers, why not go for food items that remind you of fond moments? For example, chocolate truffles can be a great idea as everyone loves them!
#5. Don't break the bank by buying food items that are out of your budget.
Always have a price limit in mind when buying Christmas hampers, as an expensive gift is not always the most appropriate.
You can check our selection of gourmet food hampers and decide what works for you! All prices are reasonable and affordable, which makes them perfect gifts for anyone who loves quality products but doesn't want to spend too much money on their festive celebration!
#6. Don't forget about a personalised message if you must send a hand-written card with the gift.
You can also add some colourful tissue paper or a ribbon to make it look like an effortless DIY Christmas hamper!
Have your hampers delivered to your doorstep
Australia Gourmet Gifts delivery service is a perfect delivery choice. We have a wide range of affordable and top quality products to choose from, all set up in a delivery system that works just great. You can shop conveniently from your home or office thanks to our delivery service, which is available across the country.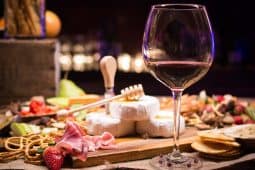 So what are you waiting for? Browse through our Christmas hampers today and give a great gift to someone special in your life!