Luxury Fathers Day Hamper – The Perfect Gift For Australian Dads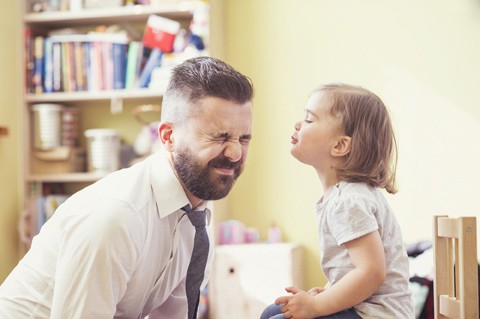 Why are dads just so hard to buy for? Ditch the jocks, socks and ho-hum gift cards this Fathers Day. Give your dad a Fathers Day hamper guaranteed to make his day (and every day he opens another gourmet treat!) Australian Gourmet Gift baskets are filled with premium wine and delectable treats sure to delight the most discerning of dads.
Spoil Dad on Fathers Day
Show your dad he deserves the best this Fathers Day with a gourmet gift basket – a premium Fathers Day gift hamper, delivered Australia wide, chock-full of treats. Your dad gets a bottle of full-bodied red, smooth and creamy chocolate sauce, marinated olives, tasty snacks and rich jams. All these luxury items come beautifully packaged (in 'manly man' packaging) at an affordable price, delivered free. A premium Fathers Day gourmet gift basket is the ultimate gift for your dear old dad.
The perfect present for the man with everything
Think out-of-the-box (or basket!) this Fathers Day! Choose a Fathers Day gift basket that is personalised and meaningful – one that he'll adore – bite after bite! When your gift hamper has only premium delicacies and a heartfelt card from you, you're giving your dad something truly special. Only Australian Gourmet Gifts gourmet gift hampers give your dad a little bit of joy every time he samples another treat.
Fathers Day gifts don't have to be hard; they can be gooey and creamy and rather good on a little ice-cream!
The easiest Fathers Day present you'll ever buy – we guarantee it!
Isn't it lovely when things are just easy? At Australian Gourmet Gifts, we make buying your dad something he'll love extra simple. Just choose from our beautiful baskets and then tell us what to put on the card. We'll do the rest.
Free delivery
Fast delivery
Australian products of the highest standards
Straight to dad, or straight to you, you choose
Personalised card
Only fresh premium products
Beautifully presented for extra 'wow factor'
Guaranteed to make you the favourite child (just kidding, you're already the favourite).
Fathers Day Gift Baskets? Choose free and FAST hamper delivery
At Australian Gourmet Gifts, we're lightning fast. Our packers will dispatch your hamper straight away for speedy delivery around Australia – 100% FREE. We don't muck around when Dad's big day is rapidly approaching! Our delivery providers guarantee:
Sydney hamper delivery: 1-3 working days
Melbourne hamper delivery: 1-3 working days
Canberra hamper delivery: 1-3 working days
Adelaide hamper delivery: 1-3 working days
Brisbane hamper delivery: 2-4 working days
Australia-wide hamper delivery: Fast – check our full list here.
Did you forget about Fathers Day?
(Forget that thing we said about being the favourite child…) Good news! Overnight delivery is available across Australia for a small fee, so Dad will never know you forgot that special Sunday in September! Favourite child status – reinstated!
Our hamper picks for dads!
Australian Gourmet Gifts has the right hamper for your dad. If he likes a beer, we've got a gourmet hamper for that. If he has a sweet tooth, there's a hamper for that. Fine champagne – guess what, we've got a hamper for that! Or you might want to check out our best sellers below. These are the dad's day hampers that our customers can't stop raving about.
Two fine Angove drops for over dinner and some boutique beers for after dinner!  With a selection of nuts, condiments, chocolates, dips and sauces, this is the perfect gift for the dad with impeccable taste.
Your dad will be spoilt for choice with this beautifully packaged hamper of Penfolds Kalimna Bin 28 Shiraz and  a divine selection of gourmet foods and chocolate. He'll enjoy his wines with chardonnay and sage creamy mustard, organic olives, premium jam, Dukkah and extra virgin olive oil. Let's hope he shares some with you!
'Beautifully presented hampers, full of divine products'
We would recommend Australian Gourmet Gifts to all. We cannot advertise Australian Gourmet Gifts enough! Theo was extremely helpful and went above and beyond expectations, delivering beautifully presented hampers, full of divine products. Theo was wonderful to deal with and I am sure we will order again in the future.
Sharon – Eni Australia Limited (WA)
A Fathers Day hamper is the ultimate choice for your dad!
For the best Fathers Day gifts in Australia, start browsing today! A delicious, affordable Australian Gourmet Gifts hamper is the best way to spoil your dad this Father's Day.