The Agony of Choice – How to Choose the Best Online Gift Hamper
So, you've decided to buy a hamper for that special someone. Wonderful choice! But with such a big range out there, how do you select the right one? With this guide, you'll have the head start you need to choose the best online gift hamper – no matter who you're buying for.
The Beer and Wine Lovers in Your Life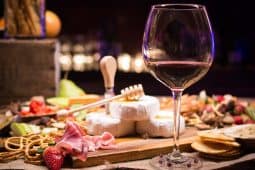 Many premium hampers contain beer or wine. So, if you're after a hamper for a young family – or to give your niece on her Sweet 16 – you may want to stay away from these ones.
However, if you do know they'll appreciate a nice bottle of something, make it special.  After all, no one wants to open a hamper to discover the same wine that was on the discount table down at the local bottle shop.
Instead, why not take them on a journey through Australia's favourite farmers' markets or wine shows with a critically acclaimed beverage?
Whether it's quality Australian Craft Beer, the Penfold's Bin 389 'Baby Grange', or the Schild Estate Shiraz from the Barossa Valley of South Australia, this is your chance to impress.
OUR TOP BEER & WINE HAMPER PICKS:
Penfolds Baby Grange & Moet Hamper
The Health-Conscious Foodie
Some people choose not to drink alcohol for health, religious or dietary reasons. Alternatively, some are just serious foodies!
That's where the gourmet food hamper comes in; it's the best way to warm a foodie's heart and rouse their appetite.
We recommend going for one containing the best Australian foods – with treats so exquisite they're found only in exclusive stores and kitchens.
For chocoholics, discover packs with award-winning melting moments and artisan chocolate pralines to indulge their sweet tooth. For foodies who love entertaining, gourmet dips, jams, relishes and honey with gold flakes, will open their eyes to out-of-this-world flavour.
OUR TOP GOURMET HAMPER PICKS:
Pure Indulgence Maggie Beer Hamper
Loved-Up Couples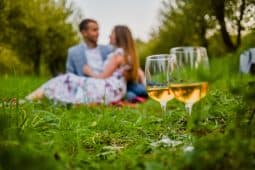 Finding a hamper that suits two people can be tough – especially if their tastes differ. Some people like sweet, others prefer savoury. We all know a couple like this. Fortunately, there's now a solution when opposites attract!
We recommend choosing a hamper that contains just the right mix of both sweet and savoury goodies, giving couples the best of both worlds.
The broad mix of nibbles means they make the perfect housewarming, anniversary or new parents' gift.
TOP GIFT HAMPER PICKS FOR COUPLES:
Luxury French Sparkling Hamper
Barossa Red & White Wine Hamper
The Professionals in Your Life
Buying an individual gift for everyone in the office is time-consuming, expensive and just downright impractical.
Enter, the executive hamper.
Your teams will be able to pass it around and find something they love. What better way to show your boss, clients or team members exactly how much you appreciate them?
They're also ideal as a Christmas-time 'thank you', or to celebrate a big team win!
You can be sure that the irresistible goodies and their impeccable quality will bring joy to any corporate space.
TOP CORPORATE HAMPER PICKS:
Penfolds Cab Sauv & French Sparkling Hamper
Hampers for Him
Buying for a tradie in his twenties? No problem. A beloved grandfather? Dilemma solved! Our 'hampers for him' are versatile enough to be gifted to every man (and his cavoodle)!
Whether it's a gift for Father's Day, his birthday or another celebration, these hampers are suited to any occasion.
You'll win him over in no time with the range of fine wines, gourmet food and dark chocolate melting moments. After all, you know what they say: "the way to a man's heart is through his stomach…"
OUR TOP PICKS FOR HIM:
Hampers for Her
Celebrate the special woman in your life the right way by showing you understand and appreciate her impeccable taste.
Specially selected for the extraordinary woman, the 'hampers for her' offer a little taste of luxury.
Just as appropriate for your sister as they are for your 'work wife', Australian Gourmet Gifts has curated a range of gift hampers for women that she's sure to love. We've scrupulously hand-picked every item inside to take the guesswork out of pairing the perfect flavours.
OUR TOP PICKS FOR HER:
Penfolds Cab Sauv & French Sparkling Hamper
Feeling less overwhelmed now? We hope so. But if you still need our help to choose the best online gift hamper, call us on 1300 747 097 – or get in touch at info@australiangourmetgifts.com.au.