Customer Reviews
I highly recommend Australian Gourmet Gifts. We had to purchase a large number of hampers at late notice and Theo provided me with a fantastic level of customer service and with his assistance we were able to get the hampers ordered and delivered with plenty of notice. We will definitely be using Australian Gourmet Gifts again!
CAITLYN BARNETT - SASH (NSW)
I first contacted Theo last year when settlement was due for our latest development. We were sending baskets to each of the 65 owners who had purchased off the plan and were about to settle. As they were settling on different days Theo suggested I sent through a spread sheet which her would work off as I let him know when and to whom the baskets were to be sent.
MARIE - PRIME GROUP AUSTRALASIA (QLD)
CATHY WILLIAMS - LEWIS PRIOR (WA)
I would just like to take this opportunity to thank you for the hampers which we purchased from you for our clients at Christmas time.
The ordering was easy and you help with delivering our hampers to various offices around Australia made the whole process very smooth and stress free.
MICHELLE - FRANKLYN SCHOLAR (VIC)
We would recommend Australian Gourmet Gifts to all. We cannot advertise Australian Gourmet Gifts enough! Theo was extremely helpful and went above and beyond expectations, delivering beautifully presented hampers, full of divine products. Theo was wonderful to deal with and I am sure we will order again in the future.
SHARON - ENI AUSTRALIA LIMITED (WA)
Just a brief note to say a big thank you for the fantastic Xmas hamper we received today. It is without doubt the best we have ever received.
We are all very appreciative and as you would imagine the girls have already started eating the chocolates.
Thanks again
HEATHER - PROSPER WEALTH SOLUTIONS (NSW)
Just a short note to say thank you to you and the team at Australian Gourmet Gifts for the professional hampers you provide to our firm at Christmas. In previous years we have looked to provide a hamper to our valued clients and this has usually meant someone from our office having the task of shopping and putting together an appropriate gift…
BRUCE - PWA FINANCIAL GROUP (QLD)
We were looking online for a Hamper Company and came across Australian Gourmet Gifts. I liked the variety of the different hampers they had on offer and so I contacted them. From the moment of contact, I couldn't have asked for better service, Theo made everything so easy and was able to accommodate what we wanted for the three hundred hampers...
NIMALI - E2O PTY LTD (SA)
Milestone Birthday Gift Ideas for When a Candle or Soap Won't Cut It!
Celebrating is a 'must' when it comes to milestone birthdays and other occasions. They don't come around often though, so amidst the jokes about 'you're how old?', or 'you've been married how long?', it's nice to be able to mark your loved ones' special days with a big hoorah. And what better way to do that than with an equally special milestone birthday gift?
Make Someone You Love Feel Special on Their Milestone Birthday
Milestone birthdays come but once a decade – so get extravagant! It's a special time in someone's life that calls for you to step up the gift-giving and really show how much you love and appreciate this person.
So, how do we make a big deal out of milestone birthdays? At Australian Gourmet Gifts, we believe there's no better birthday gift idea than a beautiful hamper filled with gourmet food, wine and nibbles.
And because no birthday present is complete without a birthday card, we give you the chance to personalise your hamper with a special message that we'll put on a gift card so your recipient can read your words and know exactly how you feel about them!
Ideal Gift Hampers for Milestone Birthdays
We've got the perfect gift to celebrate any milestone birthday – from 18th to 100th – with award-winning products from local brands, such as Charlie's Cookies and Penfolds. Browse some of our best-sellers:
Premium Beer and Wine Hamper
Gourmet Sensations Hamper
Wine Indulgence Hamper
Luxury French Sparkling Hamper
Gourmet Connoisseur Hamper
High-Quality Gourmet Food Hampers Available
Our food hampers are a delightful way to share gourmet food at a milestone birthday party. Whether you go for the $79.95 Gourmet Sensations Hamper or the $199.95 Gourmet Extravagance Hamper – you'll have plenty of crackers, jam, olives, cookies, chocolate and cheeseboard favourites to go around.
Champagne Hampers and Wine Gift Baskets for Birthdays
For a wine lover, a wine hamper and a wine glass gift set makes a great gift for any milestone birthday. Do your part and give them a stunning hamper with top-shelf wine from award-winning Australian and international brands. There's the Wine Indulgence Hamper and Luxury French Sparkling under $100 or the Penfolds Baby Grange & Moet Hamper for under $300. For the best of both worlds, the Penfolds Cab Sauv and French Sparkling Hamper consists of a Moet bubbly and exquisite red wine that will satisfy any devoted wine connoisseur.
Chocolate Gift Baskets
There's never a bad time for chocolate, but when you're dealing with a milestone birthday – regular store-bought chocolate just won't cut it. Go the extra mile and choose artisan chocolate where you can really tell the difference in taste and texture. Our birthday hampers are full of chocolate chip cookies, popcorn, Chocolatier Australia chocolate and melting moments by award-winning Charlie's Cookies. Some of our favourites for chocolate lovers include the Gourmet Vegan & Gluten-Free Sensations Hamper and the Gourmet Extravagance Hamper.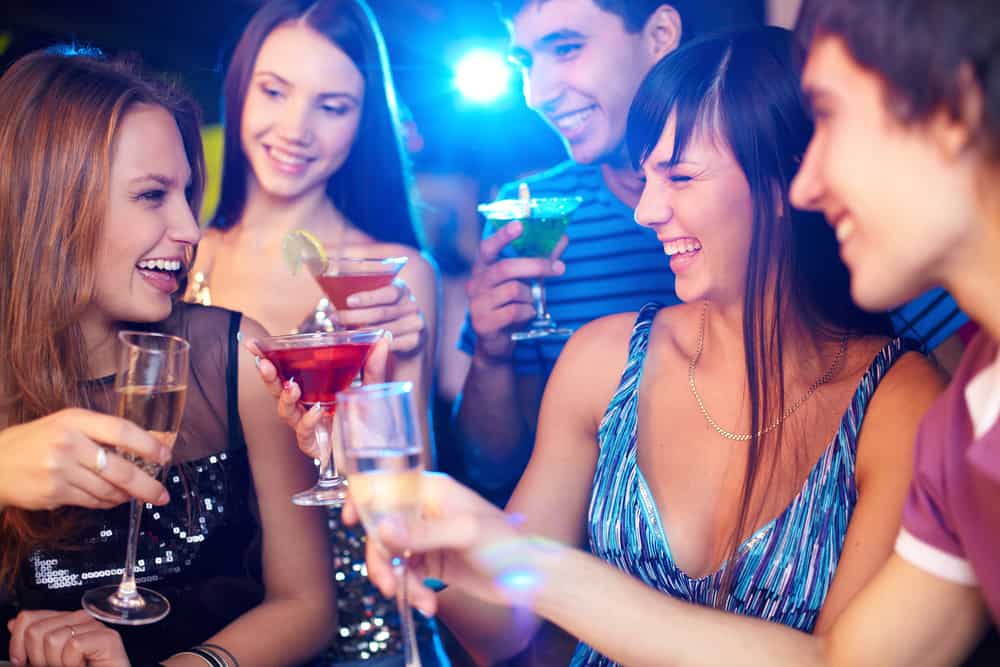 Luxury Milestone Gifts
We think the best birthday gifts make the birthday guy or girl feel pampered on their special day. Indulge their senses with our luxury hampers for every budget, starting from Gourmet Sensations and Wine Indulgence at $79.95 to the outrageously lavish 7 Star Executive Luxury Hamper for a head-turning corporate gift no-one will forget any time soon!
Popular 18th Birthday Gift Boxes
18th birthdays are special in Australia because you get to celebrate the fact that your loved one is officially an adult! Typical 18th birthday gifts for girls tend to include self-care products to pamper and spoil her, like shampoo, conditioner, hair dryer and skincare essentials. Stand out from the crowd and give your best friend a birthday hamper from us. The Luxury French Sparkling Hamper is a sweet and stylish welcome to adulthood, while guys will appreciate the James Squire Beer Hamper with 5 x craft beers to share with friends and a handful of delicious nibbles.
​Popular Gourmet Food Hampers for 40th Birthdays​​​
The perfect birthday gift for a 40th calls for something that's a little elegant and a whole lot of fun. Hit the mark with the Moet Champagne Hamper – one of our biggest sellers for milestone birthdays. Raise a toast with iconic Moet & Chandon French Champagne before tucking into a feast of Australian goodies, including Charlie's Cookies and Cream Melting Moments and Kangaroo Island Smoked Kalamata Olives.
Best 50th Birthday Gifts for Her and Him
The Barossa Red and White Wine Hamper is a thoughtful gift for anyone turning the big 50. It features two stunning multi-award-winning local wines from Schild Estate with a selection of perfectly paired sweet and savoury bites that are great for large gatherings or for a quiet celebration amongst family.
Best 60th Birthday Presents in 2022
The 60th birthday is a major one and usually marks the start of a whole new phase of life for most people. Celebrate with your loved ones in style with these top picks:
– Gourmet Connoisseur Hamper
– Penfolds Premium Red & White Wine Hamper
– Gourmet Extravagance Hamper
– Glenmorangie Whisky Hamper
60th Birthday Presents for Dad
Skip the same old gadgets for Dad – We've got a brilliant present idea that will really make this day one to remember. The Glenmorangie Whisky Hamper exudes timelessness and sophistication with a World Champion 10-Year-Old Single Malt Whisky that has incredible depth, smoothness and flavour. We've paired it with a delicious assortment of gourmet snacks, including dried fruit and nuts, crackers, and smoked olives.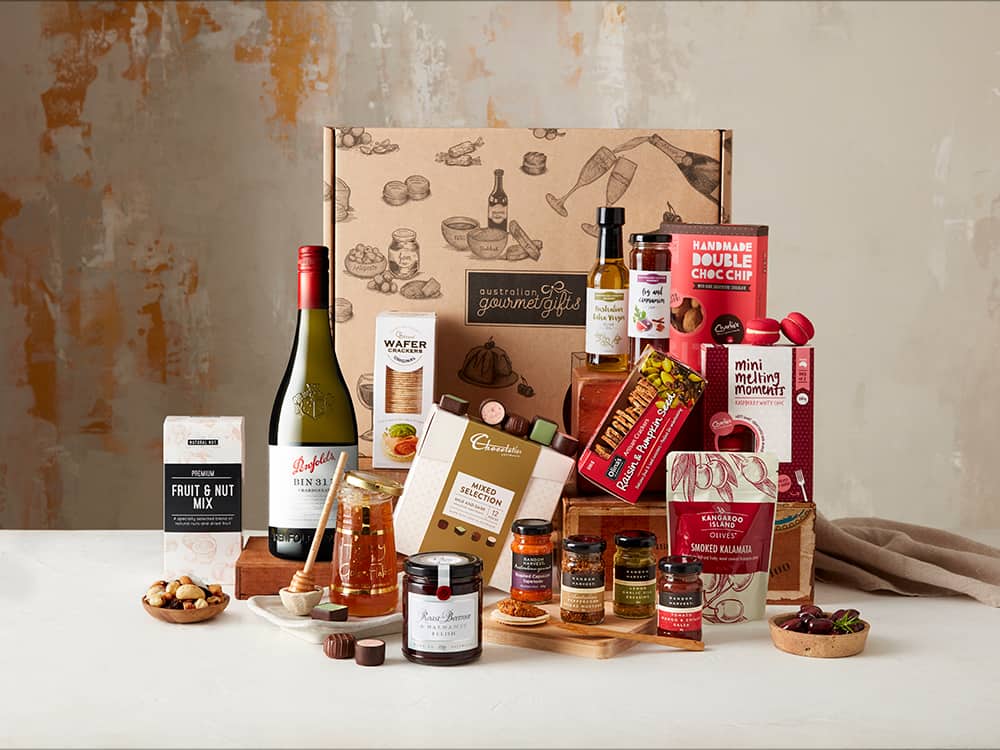 Thoughtful Birthday Gift Ideas for Your Next Birthday Celebration
Sure, those AirPods are a cool present, but they're not exactly a unique gift. Milestone birthdays are a time to think outside the box and give a gift that's special and fitting for the occasion.
Can't make it to the big event? Having a gift hamper home delivered is an easy and simple way to send your wishes. They steer clear of the impersonal gift voucher or cash, plus avoid the absurd postage fee usually associated with home deliveries!
Birthday Hampers with Australia-Wide Delivery
We've made sending unique birthday gifts online a breeze. Simply browse your favourites and put them on your wishlist for later or add them to your cart now for an easy checkout. Follow the steps to make a payment, including AfterPay. We offer free delivery Australia-wide to major destinations with the option to upgrade to express postage and get next day delivery for most orders.
​FAQs About Milestone Birthday Gift Hampers
What is the Best Gift for a Birthday?
Birthday gifts can range from the expensive to the sentimental and include everything from the latest iPhone to DIY wall art. At Australian Gourmet Gifts, we think a birthday hamper is both a unique and thoughtful way to show someone how well you know them. Check out some of our favourites:
Gourmet Sensations
Wine Indulgence
Luxury French Sparkling
James Squire Beer
What is the Best Birthday Present for a Co-Worker?
Get your co-worker a gift they really appreciate, and they could return the favour by covering you on your next day off! When looking for a unique gift for a co-worker, our corporate hampers are a great place to start. Browse these beauties today:
Gourmet Sensations
Barossa Shiraz
Penfolds Cab Sauv
Gourmet Vegan & Gluten-Free
Why is it Important to Give Birthday Gifts?
Gifting someone a birthday present lets them know that you love and care about them and are grateful that they are in your life. Ultimately, it says that their birth is a cause for celebration! It's nice to show your appreciation on other special days, too. We have gourmet hampers to mark every occasion, including:
Valentine's Day gifts
Father's Day gifts
Mother's Day gifts
Baby showers
Which Birthday is the Biggest Milestone?
Life is full of big birthday milestones that signify something different for each person. Our birthday hampers will help you turn every milestone into a cherished memory with free delivery Australia-wide. We have hampers for all the biggest birthdays, including:
18th birthday
21st birthday
30th birthday
40th birthday
60th birthday
100th birthday!