Customer Reviews
I highly recommend Australian Gourmet Gifts. We had to purchase a large number of hampers at late notice and Theo provided me with a fantastic level of customer service and with his assistance we were able to get the hampers ordered and delivered with plenty of notice. We will definitely be using Australian Gourmet Gifts again!
CAITLYN BARNETT - SASH (NSW)
I first contacted Theo last year when settlement was due for our latest development. We were sending baskets to each of the 65 owners who had purchased off the plan and were about to settle. As they were settling on different days Theo suggested I sent through a spread sheet which her would work off as I let him know when and to whom the baskets were to be sent.
MARIE - PRIME GROUP AUSTRALASIA (QLD)
CATHY WILLIAMS - LEWIS PRIOR (WA)
I would just like to take this opportunity to thank you for the hampers which we purchased from you for our clients at Christmas time.
The ordering was easy and you help with delivering our hampers to various offices around Australia made the whole process very smooth and stress free.
MICHELLE - FRANKLYN SCHOLAR (VIC)
We would recommend Australian Gourmet Gifts to all. We cannot advertise Australian Gourmet Gifts enough! Theo was extremely helpful and went above and beyond expectations, delivering beautifully presented hampers, full of divine products. Theo was wonderful to deal with and I am sure we will order again in the future.
SHARON - ENI AUSTRALIA LIMITED (WA)
Just a brief note to say a big thank you for the fantastic Xmas hamper we received today. It is without doubt the best we have ever received.
We are all very appreciative and as you would imagine the girls have already started eating the chocolates.
Thanks again
HEATHER - PROSPER WEALTH SOLUTIONS (NSW)
Just a short note to say thank you to you and the team at Australian Gourmet Gifts for the professional hampers you provide to our firm at Christmas. In previous years we have looked to provide a hamper to our valued clients and this has usually meant someone from our office having the task of shopping and putting together an appropriate gift…
BRUCE - PWA FINANCIAL GROUP (QLD)
We were looking online for a Hamper Company and came across Australian Gourmet Gifts. I liked the variety of the different hampers they had on offer and so I contacted them. From the moment of contact, I couldn't have asked for better service, Theo made everything so easy and was able to accommodate what we wanted for the three hundred hampers...
NIMALI - E2O PTY LTD (SA)
Go Gourmet Under $100 to $115 with Hampers Free Delivery Australia-Wide!
Our hampers under $100 to $115 contain top-quality and award-winning Australian gourmet food and wine at incredibly affordable prices. In fact, we're confident that they're among the best value hampers under $100 you'll find in Australia!
Packed to the brim with local products by the most loved brands, like Penfolds and Maggie Beer, we carefully select each item to compliment the next so that our hampers are beautifully unified and ready for any celebratory feast. Better yet, you can buy them using AfterPay, and enjoy hampers free delivery to major destinations across Australia!
From birthday and Christmas hampers to corporate gifts that will surely impress your clients and employees – Australian Gourmet Gifts is the place to buy premium gifts on any budget.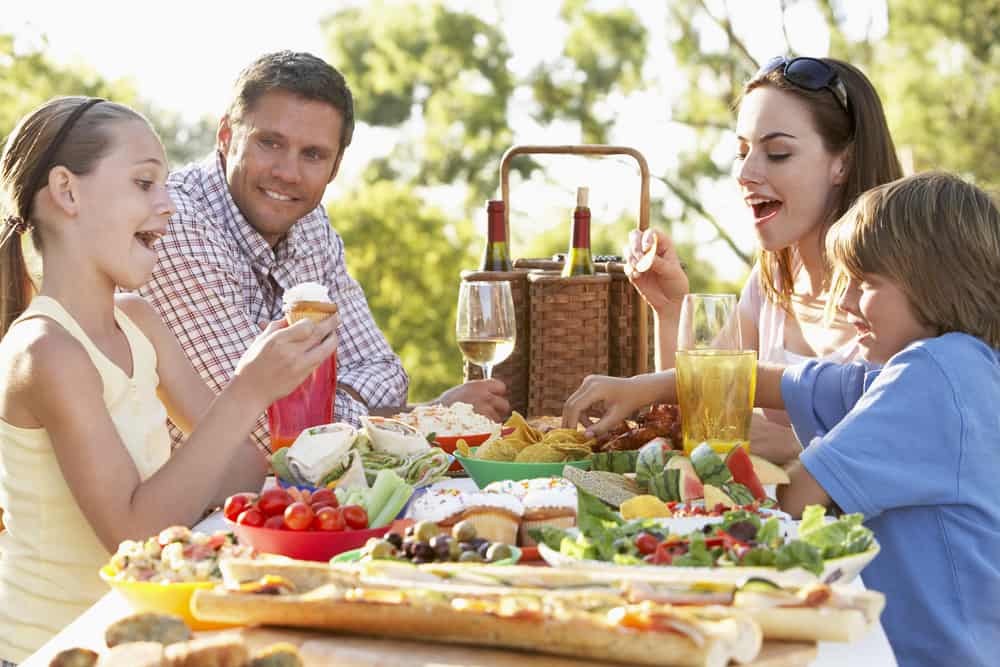 Popular Gift Hampers Under $100
If you're looking for great gift ideas under $100, you're in good hands. Our affordable hampers are the creation of extensive research, thought and care. We believe that you'll find it tough to find better value anywhere! Some of our most exquisite products, all of which make it into our gift baskets under $100 to $115, include very popular brands such as Charlie's Cookies, Maggie Beer, Penfolds, and Schild Estate from the renowned Barossa Valley. Check out our most popular beauties under $100 to $115:
James Squire Beer Hamper
Barossa Shiraz Hamper
Penfolds Cab Sauv Hamper
Maggie Beer Sparkling Ruby Hamper
Premium Gourmet Christmas Hamper
Premium Wine Christmas Hamper
Corporate Gift Baskets Under $100
Pick up corporate hampers under $100 to send out to your clients or team and show them how much you appreciate working with them. Make your team's Christmas lunch a very merry one with our indulgent Christmas hampers. They're packed full of traditional favourites like cloth-wrapped steamed pudding, gingerbread biscuits, and butterscotch and brandy sauce, combined with nibbles like smoked olives, melting moments, and wafer crackers. Spice it up with the Premium Wine Christmas Hamper and add in two bottles of world-class wine by Angove.
With our easy bulk delivery service, you can order as many hampers as you need and have them delivered straight to the recipient's door or to your business for personal drop-off. Just fill out the bulk order form online with your clients' details and we'll make sure it gets to everyone on-time!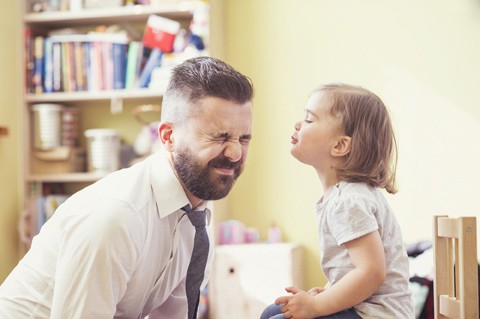 Gift Hampers for That Special Occasion Under $100
Our gift hampers under $100 make any special event one to remember. We've got baby gifts to help celebrate the arrival of a baby boy or baby girl. Gift new parents a gorgeous baby hamper full of award-winning artisanal treats and raise a glass to the new addition with our exquisite wines, including Schild Estate Chardonnay or Maggie Beer's non-alcoholic Sparkling Ruby Cabernet.
Show Dad he's the best on Father's Day with the James Squire Beer Hamper with 5 premium craft beers and a selection of gourmet goodies to elevate any backyard BBQ with friends and family. For the discerning foodie in your life, pamper them on their special day with a hamper stuffed with outstanding tastes and textures, including Charlie's Raspberry Bliss Mini Melting Moments and Olina's Artisan Raisin and Pumpkin Seed Crackers – all for under $100!
​Christmas Hampers at Affordable Prices
We offer an extensive Christmas hamper range, with an option for every budget. Whether your family member, friend or client favours boutique red wine, premium white wine, high-quality craft beer, French sparkling or would prefer to go alcohol-free, you're bound to find something on our best value hampers starting at $69.95 and including free delivery. We've also put together some that are specifically designed as Christmas hampers which include a scrumptious traditional steamed pudding, gingerbread cookies, and butterscotch and brandy sauce for the ultimate Christmas feast.
Luxury Hampers for the Ones You Love Most
Who said that luxury doesn't come cheap? At Australian Gourmet Gifts, we're all about creating deluxe gifts at very affordable prices so that anyone can spoil a special someone no matter what their budget. Shop our extravagant luxury hampers starting from $69.95 and sweep them off their feet with indulgent sweet and savoury nibbles and first-class wines, beers, and champagnes.
Pair the Luxury French Sparkling Hamper and Charles Pelletier Blanc de Blancs with some fresh strawberries and creamy cheese for an additional touch of class. We also have the Wine Indulgence Hamper, Barossa Red & White Wine Hamper, Gourmet Sensations Hamper, and so much more.
Add an elegant gift card with a personalised message on it to truly take their breath away!
​Wine Hampers for Under $100
For the wine connoisseur in your life, our wine gifts are sure to impress no matter what their taste. Many of our premium wines are crafted in rich wine-regions like the Barossa Valley and Burgundy, France and are multi-award winning. We've paired our wines with the most delectable nibbles that compliment the light or bold flavours perfectly, including dried fruit and nuts, melting moments, and smoked Kalamata olives.
Your recipient can sample the world's finest wine without a massive price tag. Spoil them today with some of our bestsellers, including Penfolds Cab Sauv Hamper, Barossa Red and White Wine Hamper, Barossa Chardonnay Hamper, Barossa Shiraz Hamper, and Wine Indulgence Hamper. Or go alcohol-free with Maggie Beer's Sparkling Ruby Cabernet that's as good as the real thing!
Birthday Gift Hampers for Her
Stuck on birthday ideas for her? We've got you covered with our range of birthday gift hampers under $100 to $115 that women will adore. Pamper her with a glass of French bubbly and some decadent treats with the Luxury French Sparkling Hamper for $105.95. If she's a lover of red wine, she'll thank you for the Barossa Shiraz Hamper with the multi-award winning Schild Estate Barossa Valley Shiraz and the finest cheese platter favourites, including Australian Country Gourmet Fig and Cinnamon Jam and Kangaroo Island Smoked Kalamata Olives. Here are some other excellent options for her:
Barossa Chardonnay Hamper
Maggie Beer Sparkling Ruby Hamper
Wine Indulgence Hamper
Penfolds Cab Sauv Hamper
Even better, each hamper comes wrapped in a beautiful gift box with free gift delivery to major destinations in Australia!
Birthday Gift Hampers for Him
Gifting for him is made easy with our range of premium craft beers and top-shelf wines. Surprise him with the James Squire Beer Hamper with 5 pale ale brews to crack open and serve chilled while indulging in our carefully selected goodies, such as smoked olives and dried fruit and nuts. Or give him the best of both worlds with the Premium Beer and Wine Hamper. Get the party started with 5 x James Squire craft beers, 2 x Angove wines and a generous selection of party favourites, including jams, crackers, and mouth-watering melting moments. Enjoy free hamper delivery across Australia to most destinations!
Hamper Free Delivery Australia-Wide
Today's modern life doesn't leave many of us with much spare time. With that in mind, we make it easy to give the perfect gift to someone special with free delivery to Melbourne, Sydney, Brisbane, Perth, Adelaide, Canberra, and all major cities around Australia. If you need it in a hurry, choose the express delivery option for next-day delivery to most metro areas.
Make your gift basket extra special by adding your very own personalised greeting card. For bulk orders, we provide an easy to complete bulk order form, so you can do all your Christmas shopping in one place, on-budget and hassle-free.
Do you have any questions about our gift baskets under $100? Would you like to know more? Please don't hesitate to contact us. Our expert team members at Australian Gourmet Gifts will be happy to help. You can view our hamper testimonials here and the best place to buy hampers online.
FAQs About Gift Hampers Under $100
What is the Best Christmas Gift Under $100 to $115?
Our exciting Christmas hampers take the stress out of buying the perfect gift for friends, family, and employees this year. We've combined traditional favourites with nibbles and award-winning wine all from $69.95. Choose from special Christmas-themed hampers or gourmet food and wine hampers, including:
Premium Gourmet Christmas Hamper
Premium Wine Christmas Hamper
​Gourmet Sensations Hamper
Premium Beer & Wine Hamper
​What are the Best Gift Baskets Under $100 to $115?
We have affordable gift hampers and baskets to help you celebrate any special event. With wine hampers, food hampers, and combination hampers, there's something for everyone with Australian-made products by favourite local brands. Discover:
Penfolds Cab Sauv Hamper
Maggie Beer Sparkling Ruby Hamper
James Squire Beer Hamper
Barossa Red & White Wine Hamper
​Luxury French Sparkling Hamper
Where Can You Buy Gift Baskets with Free Delivery Australia-Wide?
Australian Gourmet Gifts of course! We offer the best value for money gourmet hampers under $100 packed full of luxurious wines, champagnes, and craft beers with handcrafted goodies to go alongside. Choose your hamper, make a payment using our simple checkout process and enjoy hamper free delivery to most destinations. For next business day delivery, we offer an express option.
​What are Popular Luxury Hampers for Her at an Affordable Price?
Spoiling the special lady in your life doesn't have to come with a huge price tag. We make it easy to show your loved ones how much you care with our pamper hampers for her. From birthday gifts to Mother's Day and Valentine's Day, here are our most popular luxury hamper for women:
Luxury French Sparkling Hamper
Wine Indulgence Hamper
Maggie Beer Sparkling Ruby Hamper
Barossa Red & White Wine Hamper