Customer Reviews
I highly recommend Australian Gourmet Gifts. We had to purchase a large number of hampers at late notice and Theo provided me with a fantastic level of customer service and with his assistance we were able to get the hampers ordered and delivered with plenty of notice. We will definitely be using Australian Gourmet Gifts again!
CAITLYN BARNETT - SASH (NSW)
I first contacted Theo last year when settlement was due for our latest development. We were sending baskets to each of the 65 owners who had purchased off the plan and were about to settle. As they were settling on different days Theo suggested I sent through a spread sheet which her would work off as I let him know when and to whom the baskets were to be sent.
MARIE - PRIME GROUP AUSTRALASIA (QLD)
CATHY WILLIAMS - LEWIS PRIOR (WA)
I would just like to take this opportunity to thank you for the hampers which we purchased from you for our clients at Christmas time.
The ordering was easy and you help with delivering our hampers to various offices around Australia made the whole process very smooth and stress free.
MICHELLE - FRANKLYN SCHOLAR (VIC)
We would recommend Australian Gourmet Gifts to all. We cannot advertise Australian Gourmet Gifts enough! Theo was extremely helpful and went above and beyond expectations, delivering beautifully presented hampers, full of divine products. Theo was wonderful to deal with and I am sure we will order again in the future.
SHARON - ENI AUSTRALIA LIMITED (WA)
Just a brief note to say a big thank you for the fantastic Xmas hamper we received today. It is without doubt the best we have ever received.
We are all very appreciative and as you would imagine the girls have already started eating the chocolates.
Thanks again
HEATHER - PROSPER WEALTH SOLUTIONS (NSW)
Just a short note to say thank you to you and the team at Australian Gourmet Gifts for the professional hampers you provide to our firm at Christmas. In previous years we have looked to provide a hamper to our valued clients and this has usually meant someone from our office having the task of shopping and putting together an appropriate gift…
BRUCE - PWA FINANCIAL GROUP (QLD)
We were looking online for a Hamper Company and came across Australian Gourmet Gifts. I liked the variety of the different hampers they had on offer and so I contacted them. From the moment of contact, I couldn't have asked for better service, Theo made everything so easy and was able to accommodate what we wanted for the three hundred hampers...
NIMALI - E2O PTY LTD (SA)
Luxury Gift Hampers to Spoil and Surprise
Give someone the gift of luxury with our luxury gift hampers! We've put extra thought into our luxury hampers range to ensure every gift basket is overflowing with extravagant tastes and textures from the best that Australia has to give. Pick up a wine hamper filled with top-shelf red wine and white wine or spoil a foodie with a basket full of award-winning gourmet nibbles. From birthdays and anniversaries to corporate Christmas gifts and business milestones, we have popular luxury hampers for any special occasion. Discover:
​Moet & Chandon Champagne Hamper
Gourmet Conoisseur
Premium Beer & Wine Hamper
Barossa Shiraz Hamper
Premium Gourmet Christmas Hamper
Gourmet Sensations Hamper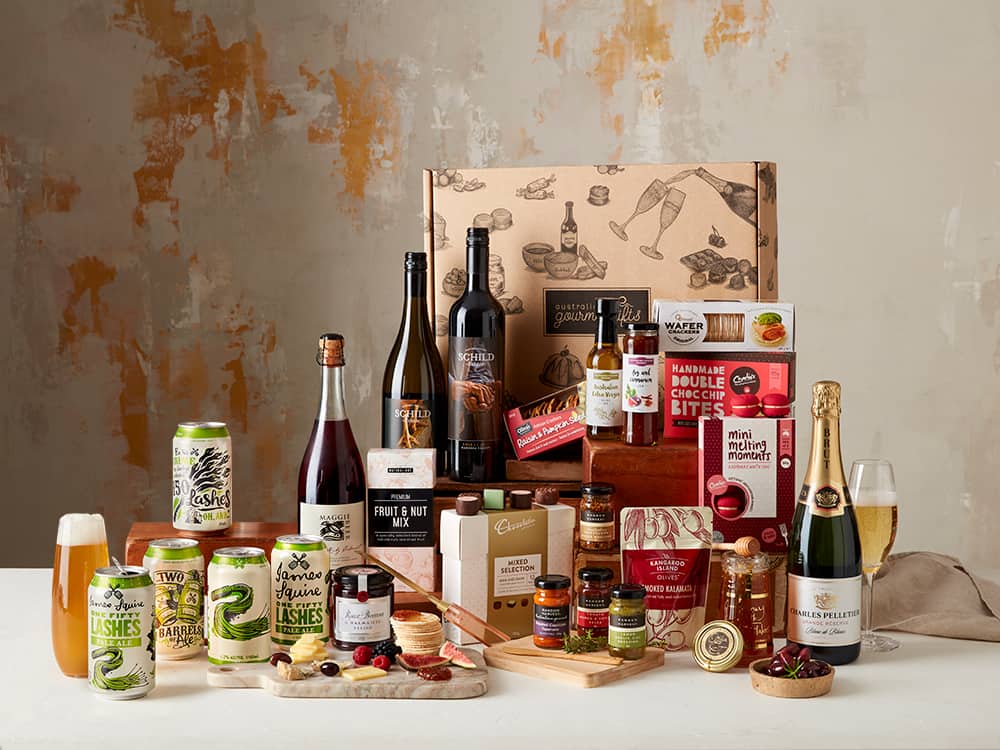 ​Luxury Gift Hampers for Her with Luxurious Products
A little luxury goes a long way when it comes to our gorgeous luxury gift hampers for her. Treat Mum like the queen she is on Mother's Day with the Maggie Beer Sparkling Ruby Hamper, featuring a divine non-alcoholic Sparkling Ruby Cabernet and a wealth of treats, including Charlie's Cookies & Cream Mini Melting Moments and Australian Country Gourmet Fig & Cinnamon Jam – all for just $89.95!
We've also got the perfect gift for those big anniversaries. The Gourmet Extravagance Hamper holds nothing back with an impressive showcase of gourmet foods by leading brands, including Ogilvie Gold Flaked Honey and a magnificent Random Harvest Cheeseboard Pack complete with tapenade, dressing, and wooden cheese board.
Exclusive Luxury Gift Hampers for Men
We've got the men in your life sorted with our luxury gift hampers. The Premium Beer & Wine Hamper is one of our bestsellers and an absolute smash hit for birthdays and Father's Day. Crammed with a stunning selection of James Squire premium craft beers and top-shelf Angove wines, there's something for the whole family to enjoy. Pair this with a generous assortment of gourmet munchies, including smoked olives, crackers, nuts, and jam, and you have good times guaranteed!
We've also got the Glenmorangie Whisky Hamper for the guys who prefer a good whisky. Make their day with a multi-award-winning 10-year-old Single Malt Scotch whisky and a handful of treats that complement it to perfection.
Buy Luxury Hampers Online This Christmas
We've got special Christmas-themed luxury hampers to make it a Christmas to remember this year. Shop our Premium Gourmet Christmas Hamper, Premium Wine Christmas Hamper, and Penfolds 28 & French Sparkling Christmas Hamper for an assortment of sweet and savoury goodies. Rediscover old classics like cloth-wrapped steamed pudding and butterscotch and brandy sauce alongside new favourites like Charlie's Melting Moments. Wash them down with world-class Angove wines, Penfolds 28 Shiraz, and Charles Pelletier Blanc de Blancs.
Our Bulk Order Form makes it easy to send out as many Christmas hampers as you need. Just enter the details of each recipient, select their hamper, and we'll take care of the rest!
Luxury Hampers Perfect for the Upcoming Birthday Present
For the hard-to-buy-for person in your life, give them a birthday gift that can't go wrong. Whether they're a self-confessed foodie or a lover of fine wine and craft beer, we've got a luxury birthday hamper for everyone on their special day. Crack open some James Squire Beer or raise a toast with a glass of elegant Moet & Chandon Champagne. Our gourmet nibbles bring friends and family together over a feast of locally-made treats, including:
Kangaroo Island Smoked Kalamata Olives
Ob Finest Wafer Crackers
Australian Country Gourmet Fig & Cinnamon Jam
The Natural Nut Company Elite Fruit & Nuts
Charlie's Cookies & Cream Mini Melting Moments
Exclusive Hampers for Your Exclusive Team
Your executive team makes or breaks your company. Show your staff and business partners how much you value them with luxury hampers guaranteed to leave a memorable impression. Whether you're recognising hard work, celebrating a new partnership, a successful project, or simply want to say 'thanks' – Australian Gourmet Gifts is the best choice for luxury hampers in Australia.
Reward your team for their passion and dedication and keep morale sky high. Just like your executives, our Deluxe Hampers and Luxury Christmas Hampers are a step above the rest! Our range of exclusive hampers make great luxury gifts for both men and women.
Mother's Day Present to Remember with a Luxury Hamper
What could be a more perfect Mother's Day gift than a chocolate hamper full of mouth-watering Charlie's Cookies & Cream Mini Melting Moments? You'll find these and more in our range of luxury hampers designed to help you skyrocket to favourite child status this Mother's Day! Spoil Mum with gifts she deserves, including our Moet Champagne Hamper, Gourmet Connoisseur Hamper, Penfolds Cab Sauv Hamper, Barossa Chardonnay Hamper, and so much more.
Corporate Gift Ideas to Keep Clients Coming Back
Thank your valued clients and keep them coming back with a luxury gift hamper from Australian Gourmet Gifts. Filled with premium wines, champagne, gourmet foods and delectable treats, our luxury hampers are gifts your client won't forget. We guarantee a positive and professional reflection of your brand. Make your clients and customers feel appreciated with luxury gift hampers that will blow them away.
Working to a budget, but want to deliver the highest quality executive gifts to make an impression that counts? No problem. Australian Gourmet Gifts have luxury hampers to meet your specific corporate budget and business needs to ensure you and your clients receive nothing but the best. Better still, we offer free delivery Australia-wide.
Lendlease, CBA, PricewaterhouseCoopers, Ray White, Laverty, and other major companies use Australian Gourmet Gifts. You should too! Join some of Australia's biggest brands in using our luxury hampers to help you maintain, strengthen and forge new business relationships. We know what executives look for in a deluxe hamper and we ensure we provide only the best products.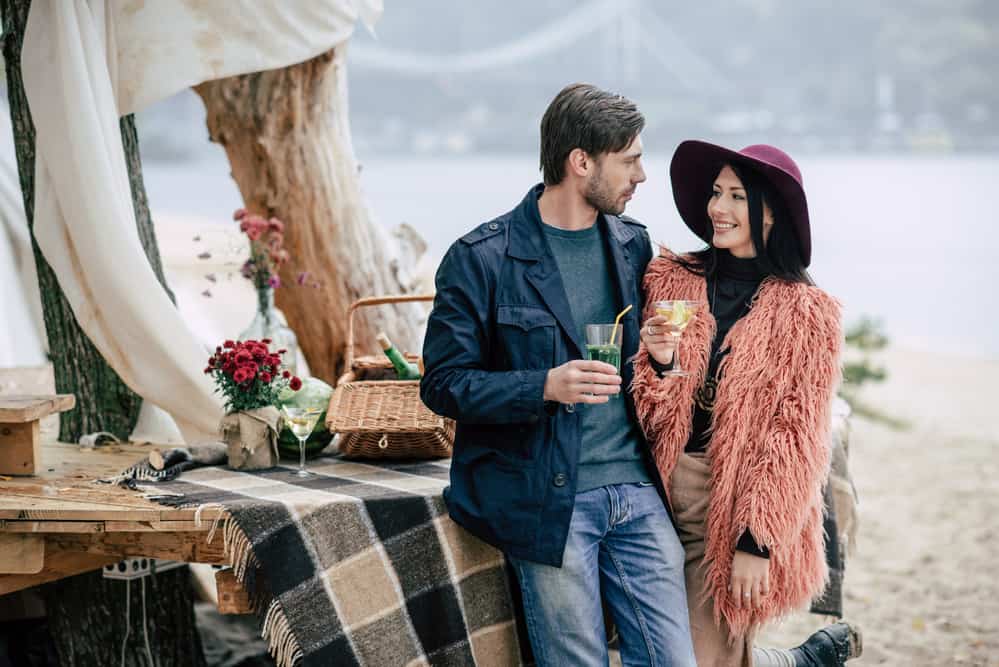 A Beautiful Gift Which You Can Personalise
No luxury hamper is complete without a gorgeously designed gift card with a personalised message from you on it. We offer this option with all of our hampers – just fill in the required fields when you checkout and we'll pop your special words on the card. Need a personalised message on a bulk order? Just write the message you want each recipient to receive, and we'll make sure they get your personalised luxury gift – whether it's 20 hampers or 2000!
Executive Gifts That Show Their Family Your Appreciation
When your executives or key staff are working long hours, their families are affected too. Show their families that you appreciate their support. While a round of golf or event tickets sound like the perfect executive gift, a gourmet corporate gift basket helps your team to share your appreciation at home. Sweets for the kids, savouries for the partners – a corporate hamper full of appreciation will be as popular at home as in the office.
Start browsing Australian Gourmet Gifts for luxury hampers under $100 and upwards. A true reflection of your business and brand, we offer superior exclusive gifts guaranteed to win over your clients and business partners – and their respective family members!
​Luxury Gift Hampers Delivered Free Australia-Wide
We offer a number of delivery options to help your luxury gift hampers arrive when you need them to arrive. Enjoy free postage to most destinations in Australia or upgrade to Premium Express or Express Courier Delivery for next day delivery for the majority of orders. We send to metropolitan regions and regional areas, including:
Melbourne
Sydney
Brisbane
Perth
Adelaide
Need more help? Get in touch and our friendly team will be happy to help you out! You can view our range of new hampers on the website too.
FAQS About Luxury Gift Hampers
What are Some of the Best Luxury Gift Hampers for a Loved One?
Gifting a loved one with a luxury hamper is a fail-proof way of showing them how much they mean to you, no matter what the occasion! We have gourmet food hampers that are non-alcoholic and indulgent wine hampers to appease every kind of loved one. Browse our bestsellers for birthdays, celebrations, Christmas, and more:
Gourmet Sensations Hamper
Premium Beer & Wine Hamper
​Penfolds Cab Sauv & French Sparkling Hamper
Maggie Beer Sparkling Ruby Hamper
Where Can I Find the Best Luxury Gift Baskets?
At Australian Gourmet Gifts, of course! We have a reputation for providing the best luxury gift hampers in Australia that are packed with local artisan goodies and the finest wines, beer, and champagne. We make it easy to show your appreciation to 1 or 1000 people with a simple checkout process, Bulk Order Delivery form for multiple recipients, and free delivery to most destinations Australia-wide.
Is a Hamper a Memorable Gift?
We strongly believe that gifting gourmet food and wine to someone is one of the best ways to spoil them and mark a special occasion. We put a lot of thought into making our gifts memorable, from the first-class products inside to the personalised greeting card and elegant gift box with grosgrain ribbon. Whether it's a 'thank you' to a valuable corporate client or an 'I love you' on Valentine's Day – our luxury hampers make any day one to remember.
What is Inside a Luxury Christmas Gift Hamper?
Christmas hampers make great gifts to loved ones including your boyfriend or girlfriend, employees, and business associates at the end of the year. Our 2022 luxury hampers are brimming with old favourites and new to share with friends and family. Take a sneak peek into what's included:
Traditional Foods Steamed Christmas Pudding
Ogilvie Butterscotch & Brandy Sauce
Penfolds Bin 28 Kalimna Shiraz
​Charlie's Gingerbread Christmas Tree Biscuits
Kangaroo Island Smoked Kalamata Olives
Angove red and white wine