Christmas Hamper Buyer guide
Make 2023 the best celebration yet with these sensational gourmet Christmas hampers. Gift buying has never been easier with top food and wine gift ideas to spoil everyone on your list.
What you will find in this guide
Popular Christmas Hampers 2023
Bursting with Christmas food, premium beverages and a bounty of gourmet nibbles, our festive Christmas hampers are the perfect gift to treat all your loved ones. With Australia's finest gourmet products, exquisite gift wrapping and free delivery, your Christmas shopping has never looked easier.
Discover the perfect Christmas gift for your family, friends and colleagues at Australian Gourmet Gifts. Our beautiful gift boxes are carefully curated to suit every recipient, from the wine buff to the foodie. So, treat all your nearest and dearest to a special gift basket of all their favourite things and give them a reason to celebrate.
Delivered to the doorstep as a surprise or left under the tree from Santa, these gourmet gifts will spark the festive spirit. Filled with favourites like pudding, fine wine, champagne, artisanal goodies, craft beer and sweet treats, our hampers have all the makings of a fabulous gourmet journey. With hamper ideas to suit all walks of life and affordable prices to match, it's easy to take care of Christmas in one simple order.
So, indulge your Mum with a pamper hamper of bath treats or your sweet tooth friend with a chocolate hamper. Discover a craft beer gift for your brother, or a gluten-free gift for your healthy Aunt. Try a luxury hamper for your partner or a beautiful wine hamper for staff. Use our buying guides to find perfect gifts for all and make this Christmas the best one yet.
Christmas Hamper Comparison
Shop for all your 2023 Christmas presents using the Christmas Hamper comparison. With a birdseye view of various packs, it's easy to find the right gift for your recipient. Comparing price, size, alcohol, dietary requirements, non-food gifts and featured items, the Christmas Hamper comparison gives you a quick idea of which hampers tick your boxes. Then, find the right gourmet focus at a price that works for you:
Environmentally Friendly Packaging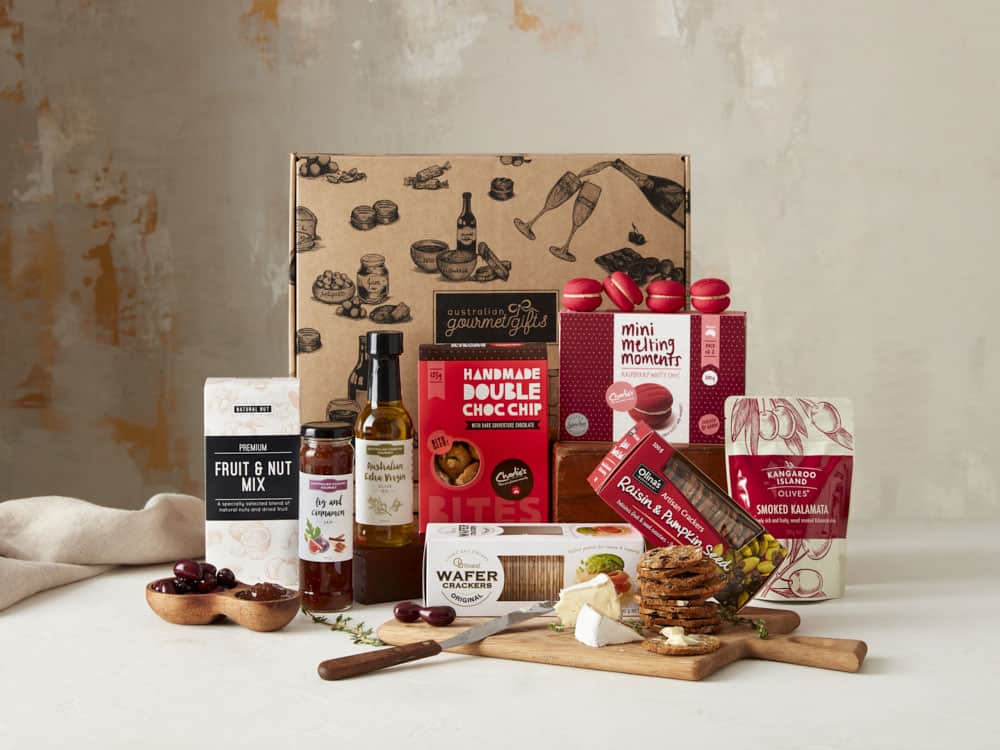 Gourmet Sensations

Hamper
Environmentally Friendly Packaging
Non-food items
2 wine glasses
Featured Items
Premium Australian gourmet food and treats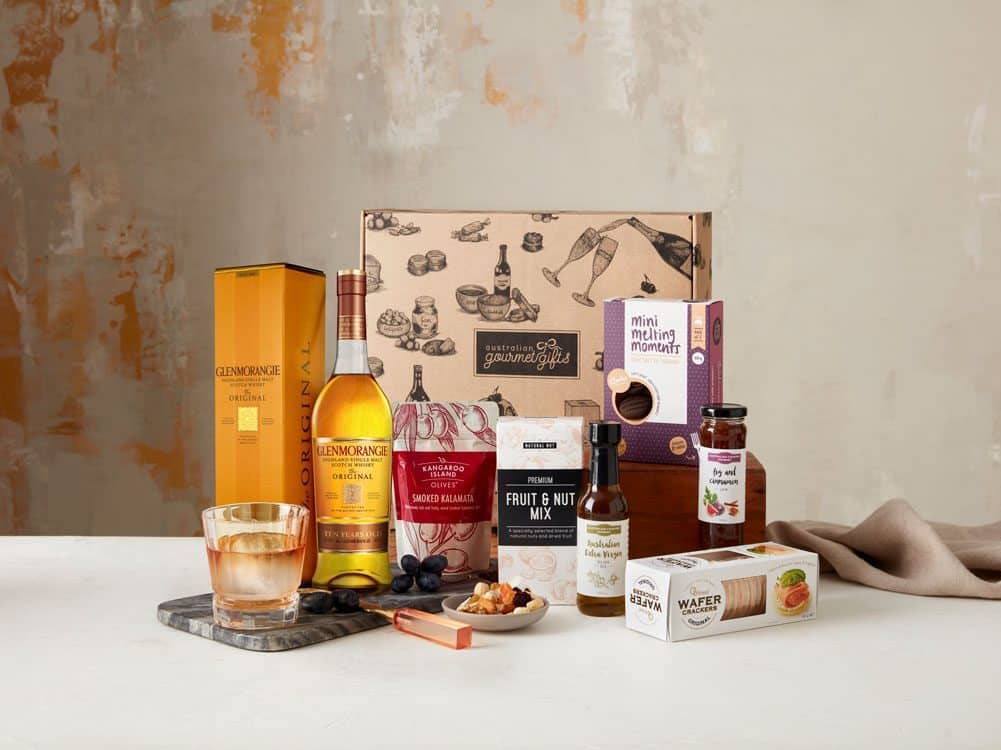 Glenmorangle Whisky

Hamper
Environmentally Friendly Packaging
Non-food items
Glass Tumbler
Featured Items
Glenmorangie 10-Year-Old Single Malt Scotch Whisky & snacks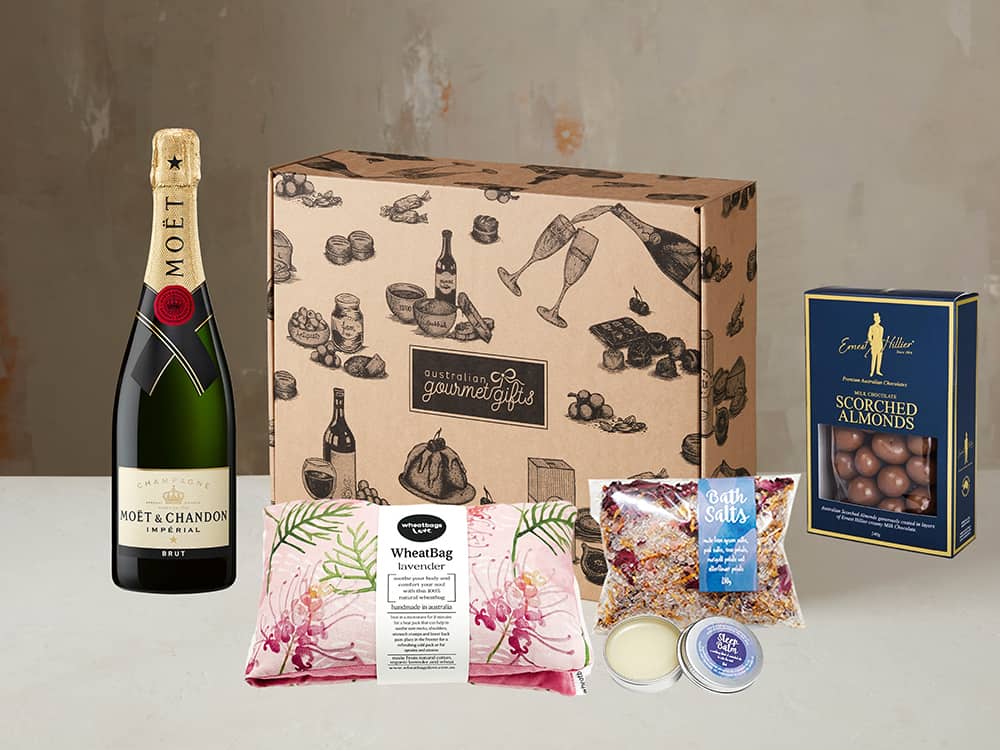 Relax and Soothe Pamper

Hamper
Environmentally Friendly Packaging
Non-food items
Pamper Goods
Featured Items
Glenmorangie 10-Year-Old Single Malt Scotch Whisky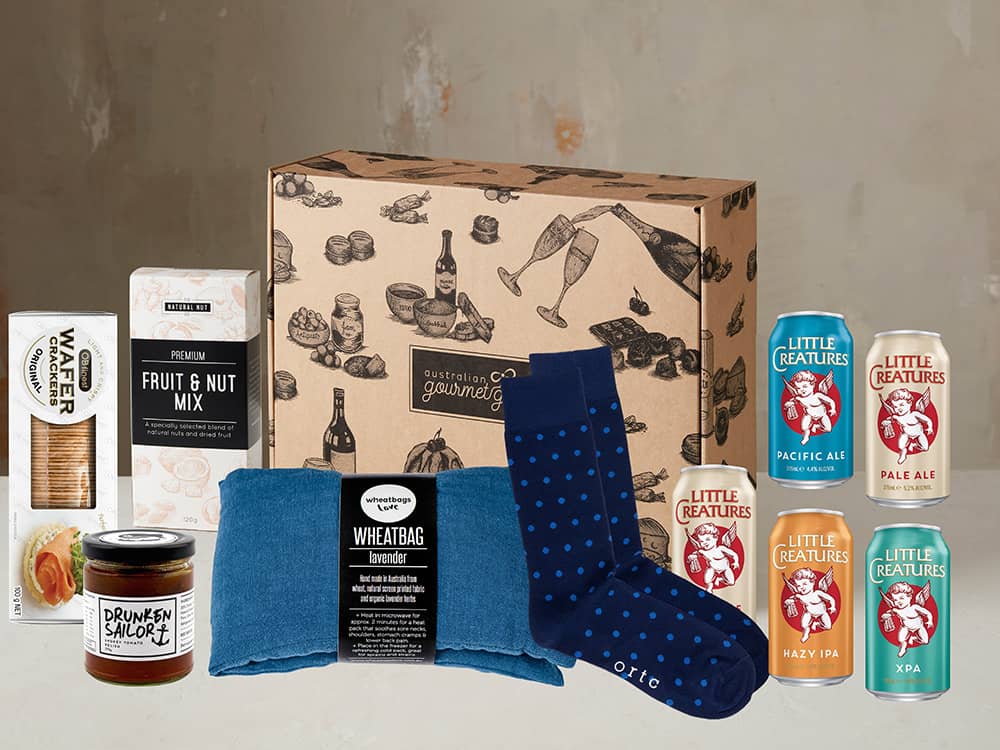 The Gentleman's

Hamper
Environmentally Friendly Packaging
Non-food items
Socks & Wheatbag
Featured Items
Craft beers, Socks, Wheatbag & snacks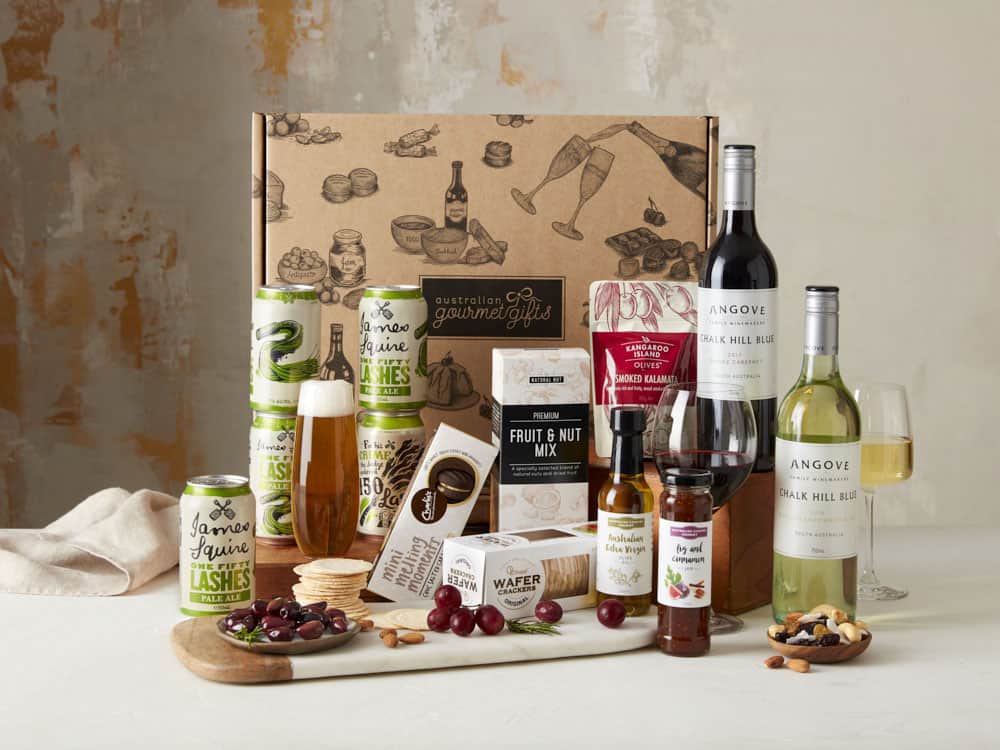 Premium Gourmet Christmas

Hamper
Environmentally Friendly Packaging
Featured Items
Beautiful foods that everyone can enjoy
Top Corporate Christmas Hamper Picks
Take the stress out of corporate gifting this year, thanks to our ever-popular corporate gourmet hampers. Spectacular food and wine hampers are a great way to share the festive sentiment and thank important staff, colleagues and clients.
There's a lot to consider with corporate gifts, such as the multiple recipients, budget, and distribution. But Australian Gourmet Gifts is here to help with a fantastic collection of corporate hampers designed to suit your staff, clients, and corporate branding. What's more, our team knows all about corporate gifting and will organise and streamline the process for you.
Send your staff home for the holidays with a beautiful bottle of wine and gourmet nibbles for a summer picnic, or a craft beer hamper to enjoy with a bbq. Better yet, break open a mixed luxury hamper in the office and share a moment together as you sip, nibble, and toast to the year's successes. Build connections and nurture relationships by delivering a whiskey, champagne or wine gift to important clients and inviting them to join the festivities.
The best part of buying your corporate gifts with Australian Gourmet Gifts is that we take care of the hard work for you. So whether you buy 2 or 2000 hampers, we will individually box, wrap and personalise your gift with a greeting card. And with free Australia-wide delivery, you can send hampers to homes and offices throughout Sydney, Melbourne, Canberra, Brisbane, Adelaide and beyond.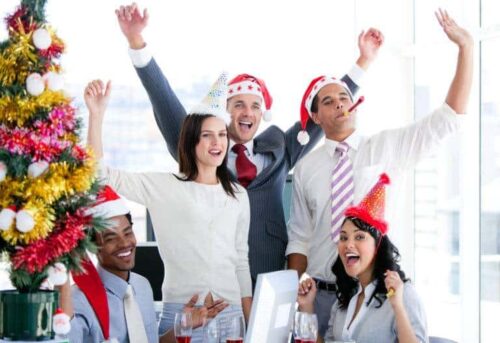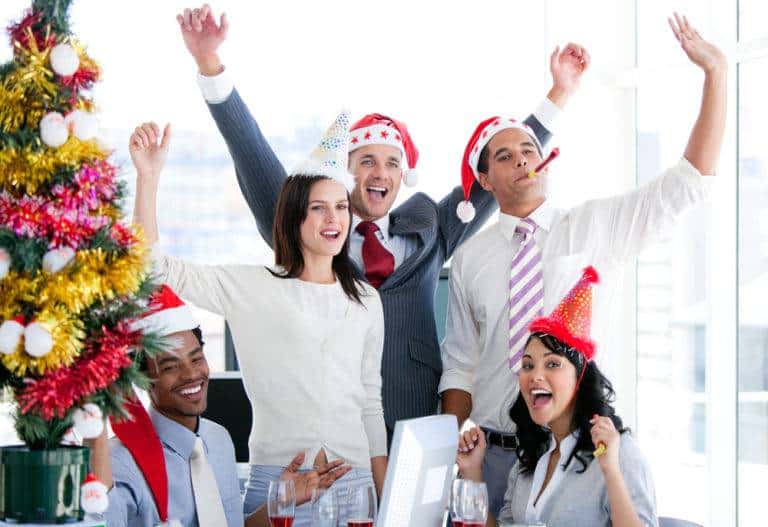 What to consider when purchasing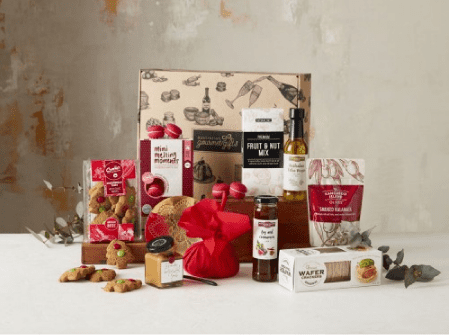 The first thing you'll want to consider when purchasing a Christmas Hamper is the size. How many people does it need to accommodate? Is it an individual gift, for a couple, for a family, or does it need to feed a whole crowd?
The second consideration is the type of hamper that suits your recipient. For example, do they like champagne, or would they prefer an alcohol-free food hamper? Do they like traditional Christmas foods, or do they eat a vegan diet? Would they like a craft beer hamper, or do they love a drop of fine red wine? Or, in the case of a large family or work team, do you need a hamper that includes it all?
Regardless of your recipient's preferences, we have something to bring a smile to their face. From smaller individual gifts to luxury mega-packs, there's always a great gift to suit every recipient and occasion. Use the Hamper Comparison to compare some popular options.
Presentation and Packaging
Environmentally friendly and waste-free
The fantastic thing about food gifts is knowing that they are waste-free. Your sumptuous gift will be thoroughly enjoyed and won't just go straight to landfill like so many Christmas gifts do. To further reduce the environmental impact, we pack all of our gourmet hampers in an elegant gift box that has been handcrafted in Australia from local and sustainable materials. We also source almost all our products from premium local brands and deliver them directly to recipients.
Personalised and Detailed
No gift is complete without the beautiful finishing details. That's why we wrap your beautiful gift box in grosgrain ribbon and attach a designer greeting card with your personal message on it. Simply leave your message in the field at checkout, and we will take care of the rest. Your gorgeous gift will arrive on their doorstep, looking fabulous, in just a day or two.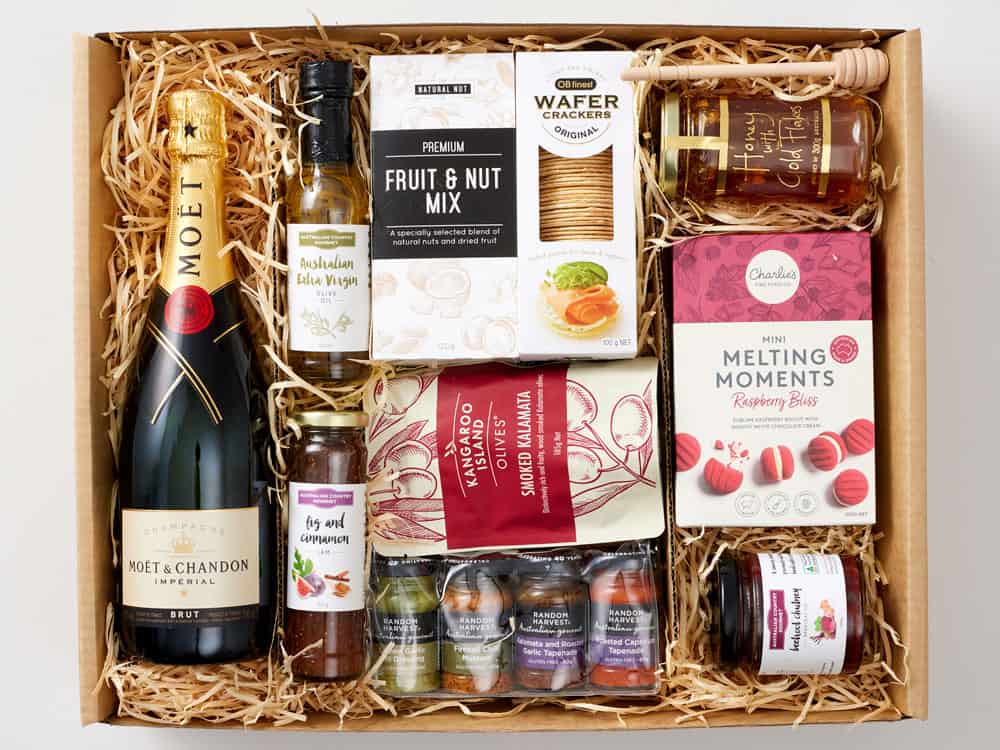 Delivery Times and Pricing
The best Christmas Hampers are the ones that arrive in time for Christmas! At Australian Gourmet Gifts, we try to get your orders out as quickly as possible.
Orders placed before 11 am usually dispatched the very same day.
Orders placed after 11 am usually dispatched the following day.
Next-day delivery is typically the next day in metro areas or a few days in regional areas.
However, we strongly urge customers to allow more time at Christmas. Please place your orders early during the busy Christmas rush as there can be delays beyond our control.
Lastly, of course, you will want to consider pricing. At Australian Gourmet Gifts, we offer hamper assortments from very affordable to absolute luxury. So no matter your budget, we have fantastic high-quality gifts that are perfect for your needs. We work will local partners to bring you the best quality at the best prices. And with free gift-wrapping, personalisation and delivery, you can't get better value for money.
Gourmet Extravagance Hamper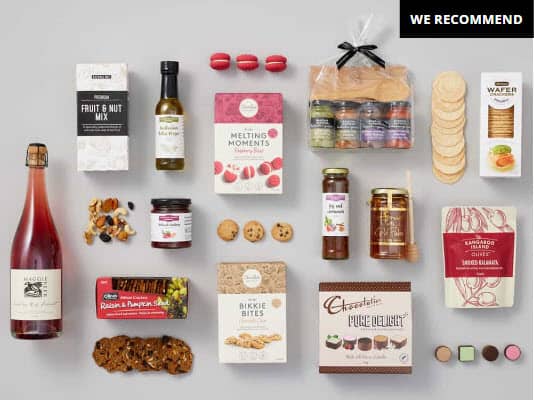 Premium Gourmet Christmas Hamper
All your festive favourites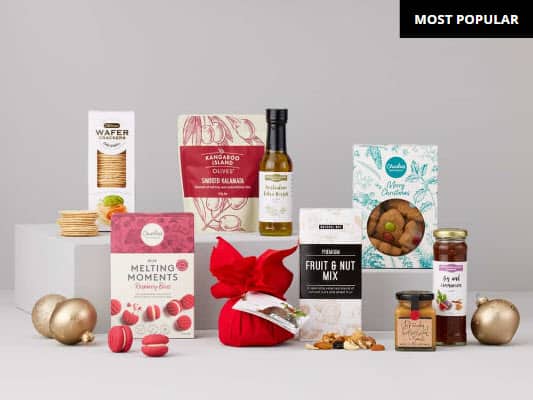 The perfect gift to help him relax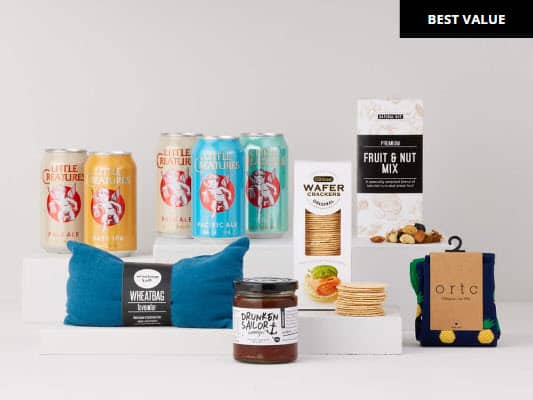 Luxury Soothe Pamper Hamper
For her day of absolute decadence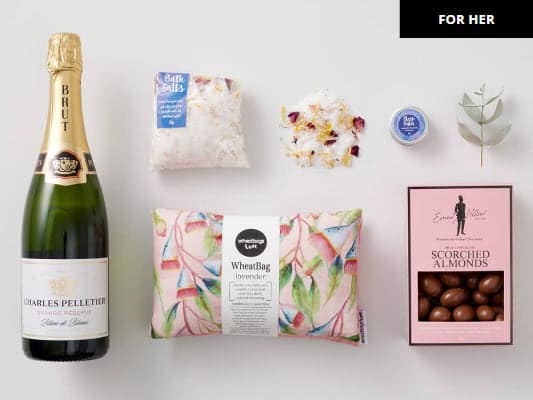 Moet And Veuve Champagne Decadence Luxury Hamper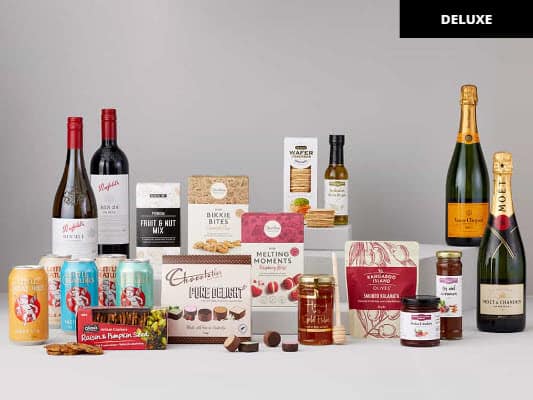 Buying your Hamper online at Australian Gourmet Gifts
An unexpected surprise on the doorstep will make all your loved ones feel special at Christmas. So, make 2023 the best year ever and save yourself the stress of DIY gifting. One simple online order with Australian Gourmet Gifts and Christmas is taken care of.
With great gift ideas for every special occasion, complimentary gift wrapping and fast, free delivery, you need look no further than Australian Gourmet Gifts for all your gifting needs. Find a last-minute birthday gift, mother's day present, or new baby hamper. Get all the gifting inspiration you could possibly need in our online boutique.
Don't forget to leave your special note to the recipient, and we will inscribe it on the greeting gift card. Your thoughtful hamper gift of quality Australian products will arrive beautifully wrapped and personalised in just a day or two.