Customer Reviews
I highly recommend Australian Gourmet Gifts. We had to purchase a large number of hampers at late notice and Theo provided me with a fantastic level of customer service and with his assistance we were able to get the hampers ordered and delivered with plenty of notice. We will definitely be using Australian Gourmet Gifts again!
CAITLYN BARNETT - SASH (NSW)
I first contacted Theo last year when settlement was due for our latest development. We were sending baskets to each of the 65 owners who had purchased off the plan and were about to settle. As they were settling on different days Theo suggested I sent through a spread sheet which her would work off as I let him know when and to whom the baskets were to be sent.
MARIE - PRIME GROUP AUSTRALASIA (QLD)
CATHY WILLIAMS - LEWIS PRIOR (WA)
I would just like to take this opportunity to thank you for the hampers which we purchased from you for our clients at Christmas time.
The ordering was easy and you help with delivering our hampers to various offices around Australia made the whole process very smooth and stress free.
MICHELLE - FRANKLYN SCHOLAR (VIC)
We would recommend Australian Gourmet Gifts to all. We cannot advertise Australian Gourmet Gifts enough! Theo was extremely helpful and went above and beyond expectations, delivering beautifully presented hampers, full of divine products. Theo was wonderful to deal with and I am sure we will order again in the future.
SHARON - ENI AUSTRALIA LIMITED (WA)
Just a brief note to say a big thank you for the fantastic Xmas hamper we received today. It is without doubt the best we have ever received.
We are all very appreciative and as you would imagine the girls have already started eating the chocolates.
Thanks again
HEATHER - PROSPER WEALTH SOLUTIONS (NSW)
Just a short note to say thank you to you and the team at Australian Gourmet Gifts for the professional hampers you provide to our firm at Christmas. In previous years we have looked to provide a hamper to our valued clients and this has usually meant someone from our office having the task of shopping and putting together an appropriate gift…
BRUCE - PWA FINANCIAL GROUP (QLD)
We were looking online for a Hamper Company and came across Australian Gourmet Gifts. I liked the variety of the different hampers they had on offer and so I contacted them. From the moment of contact, I couldn't have asked for better service, Theo made everything so easy and was able to accommodate what we wanted for the three hundred hampers...
NIMALI - E2O PTY LTD (SA)
Luxurious Corporate Gift Hampers destined to Impress this Christmas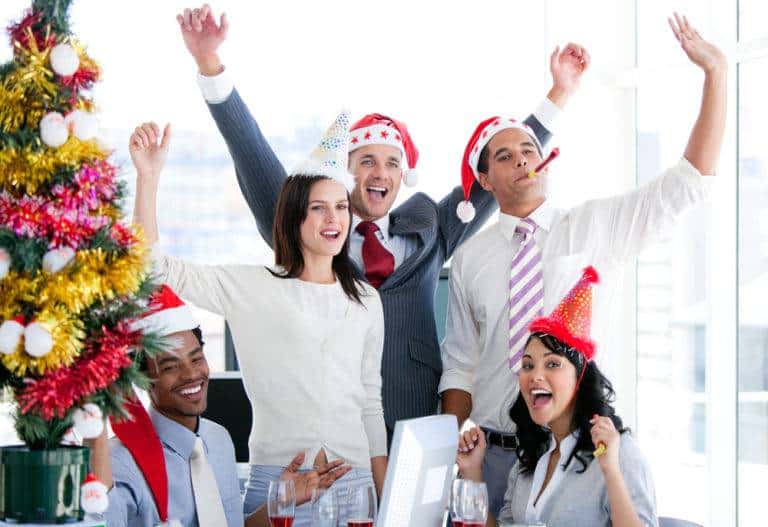 Corporate Christmas hampers with free delivery Australia wide
Australian Gourmet Gifts offer an extensive range of tasteful corporate Christmas gift options to convey a message of thanks and appreciation with warmth and elegance. Whether you're sending to clients, business partners or work colleagues, if you're sending to multiple destinations, we can accommodate various delivery options with our bulk order form. We also offer free delivery to Melbourne, Sydney, Brisbane, Perth, Adelaide, Darwin, and most main destinations across Australia.
Christmas corporate gift baskets for all types of clients
Our corporate Christmas gift baskets are packed with pure gourmet luxury for all tastes and palates, and for a range of gift budgets. From under $100 elegant gift presentations to deluxe 7-star executive hampers. Irrespective of budget all our gift hampers are jam-packed with a mix of premium Australian, artisan, as well as international brands from sweet and savoury gourmet snacks to Australian wine and craft beer, French Champagne, and Scottish whisky, as well as gluten-free, vegan and non-alcoholic options. Lots of choice for even the most discerning foodie!
Personalise your corporate Christmas gift hamper with a gift card
From one gift hamper to thousands delivered across Australia, you can personalise each Christmas gift basket with a different message, printed on an artistic greeting card. For smaller quantity orders, fill in your message online when you're placing your order in the respective fields. For bulk orders, especially for corporate orders from 2 to 2000 different recipients, we have the resources to personalise each card. Please make contact for any more information on 1300 747 097 or email us at sales@australiangourmetgifts.com.au.
Finding the best corporate gifts this Xmas
Gift giving often involves a lot of guess work and a lot of legwork. That's how we can help. Our wide range of decadent gourmet gift presentations says it all, and in so many ways, because we cater to varied tastes and preferences. For the wine lover we have a long list of premium wine gifts. We also have craft beer, French Champagne and Scottish whisky, plus sparkling non-alcoholic bubbles. Our gourmet snacks — from sweet indulgences to lip-smacking savoury — are pure luxury, including gluten-free and vegan options.
Premium wine corporate hampers this festive season
Our premium wine hampers make the perfect corporate Christmas gift as a festive thank-you for the year that was. Beautifully packaged in environmentally-friendly gift boxes, all of our wine hampers contains premium wine and gourmet treats with free delivery to main destinations across Australia.
TOP PICK WINE GIFTS
Barossa Chardonnay Hamper
Premium Wine Christmas Hamper
Penfolds Cab Sauv Hamper
Barossa Red and White Wine Hamper
Penfolds Baby Grange Extravagance Hamper
Gourmet food hampers makes delicious corporate branding
We're not going to say the best way to the heart is through the stomach, but luxury high quality food is one way to get people smiling. Our bestselling corporate Christmas gourmet food hampers are bursting with a choice of sweet and savoury premium snacks, including vegan and gluten-free, as well as wine, whisky craft beer, Champagne and non-alcoholic bubbles. Say thank you to clients and business colleagues in good taste with some of our favourite gourmet goodies and premium drink options. These include home-grown premium Australian brands like Schild Estate, Barossa, Penfolds, Maggie Beer, James Squire, Ogilvie Fine Foods, Random Harvest Gourmet, Chocolatier Australia, The Natural Nut Company, Kangaroo Island and Australian Country Gourmet. Award-winning international premium additions include Burgundy France's Charles Pelletier, Moet & Chandon Champagne, and Glenmorangie single malt Scottish whisky. All sure to impress.
Perfect corporate Christmas gifts over the festive season for clients
Your clients and work colleagues will love receiving their luxury hampers from Australian Gourmet Gifts for so many reasons. From the surprise delivery, to the personalised card, to the elegant presentation, to the indulgent mix of quality products. We anticipate big smiles on receiving! And with so much deliciousness jam-packed into all our gift presentations, there's a lot of sharing to be done, bringing more smiles at work with colleagues or at home with loved ones. All this makes our hampers the perfect gift to share (delectable) joy over the festive season.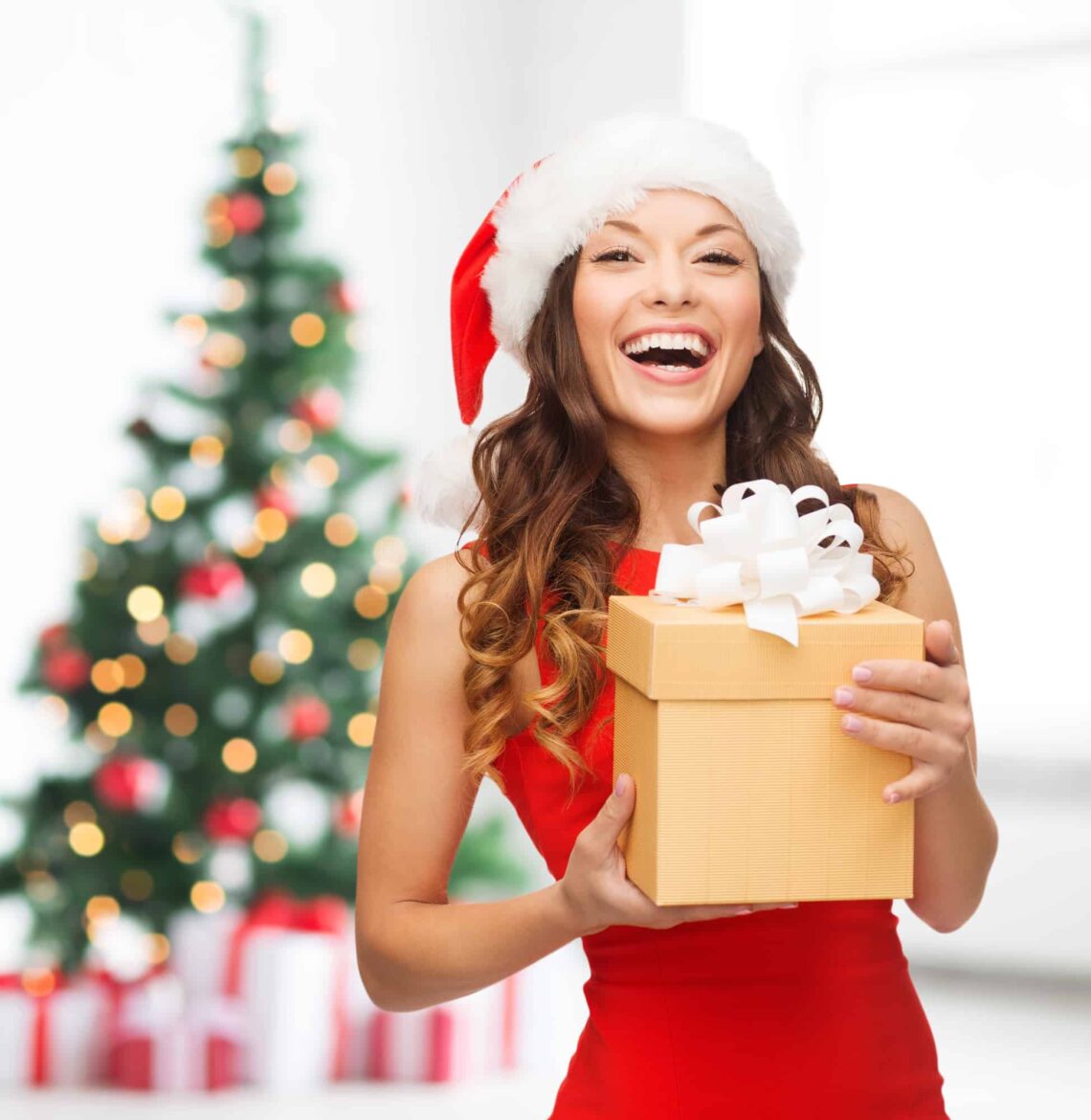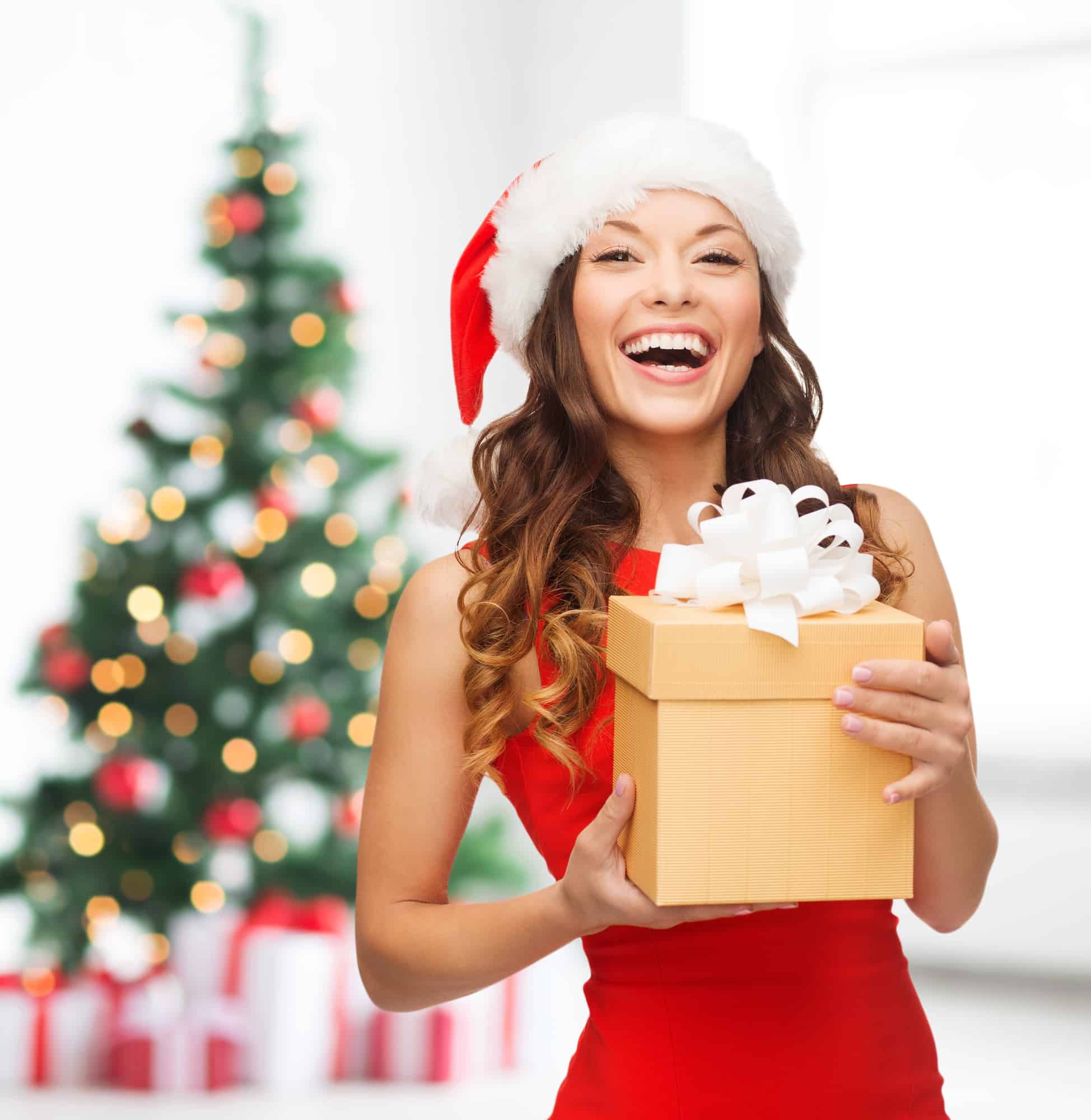 Wide range of Australian made products
We pride ourselves on including a wide range of the highest quality palate-pleasing Australian-made products, all beautifully presented in a corporate Christmas gift hamper. Here are just a few gourmet items to give a taste of our luxury gifts.
Charlie's Traditional Australian Choc Chip Bites 125g. Handmade, delectable and imperfect in shape created from a traditional recipe packed with dark couverture chocolate.
Olina's Artisan Raisin & Pumpkin Seed 100g. Loaded with natural and tasty ingredients, this artisan cracker is the perfect addition to any cheese platter, or as a snack on its own.
Kangaroo Island – Smoked Kalamata Olives 185g. Plump, rich and bursting with flavour, these 100% Australian wood-smoked olives are the business.
Australian Country Gourmet – Fig & Cinnamon Jam 180g. Infused with cinnamon, this rich and thick fig jam will bring the taste of Christmas to every table. Or spread even more joy by adding to creamy deserts or yoghurt.
Australian Country Gourmet – Extra Virgin Olive Oil 150ml. Add full-bodied flavour with the finest Extra Virgin Olive Oil from the Alpine Valleys in North Eastern Victoria.
Traditional Foods – Steamed Christmas Pudding 400g (Cloth Wrapped). Dark, dense and delicious. Need we say more?
The Natural Nut Company – Elite Fruit & Nuts Mix 120g (No Peanuts). A healthy and natural moreish snack of Australian almonds, cashew nuts, Australian walnuts, dried wild figs, Australian muscatel berries and golden raisins.
Maggie Beer Sparkling Ruby Cabernet (Non-Alcoholic) 750ml. Celebrate in style with no added sugar and without the alcohol.
A variety of flavourful wines for a range of palates include: Angove Chalk Hill Blue – McLaren Vale Shiraz Cabernet 750ml (South Australia); Penfolds Bin 311 Tumbarumba Chardonnay 750ml; Schild Estate Barossa Valley Shiraz 750ml; Angove Chalk Hill Blue – Riverland Sauvignon Blanc Semillon 750ml (South Australia)
Little Creatures 375ml Beers. These multi-award winning Australian Craft Beers are full flavour and full enjoyment.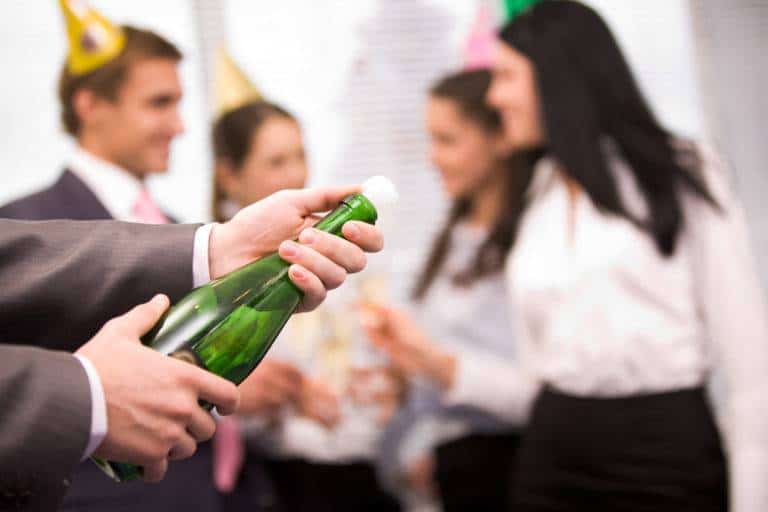 Luxury corporate Christmas hampers available for clients and staff
Our luxurious Christmas hampers will make a lasting impression with clients and staff by conveying a message with style, warmth and generosity. All presentations from our gorgeous hamper range are well received because they look great and taste great! Each of our gift items is selected with thought and packed with care. Impress with artisanal Australian food and gourmet treats, including vegan and gluten-free options, to white and red wine, Australian craft beers, French champagne, Scottish whisky and non-alcoholic bubbles.
Business Christmas gifts which will leave a lasting impression
It's often not what you say but how you say it. If you're looking for a business gift which will leave a lasting impression this holiday season, browse our wide choice of premium gift options for all tastes and budgets. From elegant packaging to indulgent gourmet snacks and drinks (whatever mix of options you select) to a personalised gift card, our gift baskets are known to impress and spread joy.
Delivered in a professional gift box, Australia wide
Because packaging makes the first impression when giving a gift, we like to make a good one. Our gourmet hampers are all beautifully presented in a stylish gift box made from sustainable materials with a ribbon and personalised greeting card. All items are carefully packed to ensure they reach their destination undamaged. But if any hamper or its contents arrives damaged, we'll gladly replace it.
Ordering online with Australian Gourmet Gifts
Ordering online with Australian Gourmet Gifts makes finding and giving the perfect corporate gift as easy as (Christmas) pie! We're here to help and pride ourselves on service excellence, free delivery to main destinations across Australia, offer varied selections at different price points and easy checkout. All our gift hampers are packed with carefully selected premium gourmet products beautifully presented in a stylish hamper with a personalised gift card. We dispatch all orders within 24 hours, and depending on the destination in Australia, estimated standard delivery days may vary from 1 to 3 days (NSW) to 4 to 6 days (NT).
Frequently Asked Questions about Corporate Christmas Hampers
What are the benefits of corporate Christmas hampers?
Giving corporate gift hampers is a way to say thank you to corporate partners, business associates and work colleagues. Besides spreading joy and making people happy (who doesn't love receiving gifts?), corporate Christmas gifts also serve as a well-timed corporate branding opportunity.
Why might a company give a corporate Christmas hamper?
In general, corporate Christmas hampers are given as a token of thanks to business partners, colleagues, associates and colleagues. A quality gift will convey appreciation and warmth and is the perfect way to spread joy and feel-good positivity.
What are some items typically found in a corporate Christmas hamper?
Corporate Christmas hampers may typically contain a range of gift ideas from snacks and food items to wine, whisky, bubbles and beer. What sets one Xmas hamper apart from the next is the quality of the items in the gift presentations as well as the way they are packaged and presented.
What does a corporate Christmas hamper include?
There are many different types of corporate Christmas hampers containing a variety of items. Australian Gourmet Gifts corporate Christmas hampers include gourmet nibbles and high-quality food products (including vegan and gluten-free options) as well as premium wine, whisky, Champagne, craft beer and non-alcoholic bubbles.