Ideas for your loved one this Valentine's
How do you pick that perfect gift for the person you love most? Not easily that's for sure. But we feel that cheese and wine goes a long way to win anyone's heart so let's start there. Read our recommendations for top hampers for Valentines' Day

The Valentine's Debate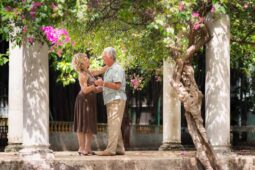 Although Valentine's Day has a long and rich tradition (it was not actually invented by Hallmark), plenty agree it's become overly commercial. While a Valentine's Day gift can be an affirmation of your love or a thoughtful way to make your partner feel special, many of us have been turned off by the marketing of overpriced, poor-quality gifts.
But, with the right gift – a thoughtful, high-quality gift – this traditional day of sharing our love can once more feel special. Your significant other may feel that displays of affection should be an everyday thing (and we completely agree), but Valentine's Day is another opportunity to do so and the perfect excuse to let that special someone know how much they mean to you.
Ask Them!
A great way to help you decide whether Valentine's Gift will be appreciated is by asking your partner what they are expecting or planning. If this is a new relationship, it's worth clarifying what your partner thinks of the tradition in general. "Do you do Valentine's Day?" or "What do you think about Valentine's Day in general?" are great starter questions.
Guaranteed Joy for Valentine's Day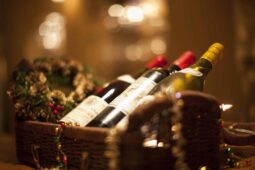 If you and your partner decide to celebrate Valentine's Day, here are some guidelines for ensuring that the gift, or the experience, lives up to expectations.
Get something that you both can enjoy together! Drinks and nibbles or a simple picnic with a Valentine's Day hamper are easy, universally appreciated ideas. Enjoy a bottle of wine from our wine hamper at the beach or a local lookout is affordable, easy and luxurious.
Think romantic, not cliché. Select something meaningful (to your partner in particular). Please, no functional gifts for Valentine's Day!
Make sure the gift is about your partner or your partnership, not about you. A Valentine's gift may damage rather than endear if the buyer enjoys it more than the receiver.
Don't make it too easy. Supermarket chocolate won't cut it. Milk Chocolate Scorched Almonds from our Opulence Pamper Hamper will feel much more meaningful.
Be careful with cheeky or silly gifts. Joke gifts are for any other day of the year, but maybe not Valentine's Day
Celebrate With One of our Best Valentine's Day gift ideas
You cannot go wrong with a beautiful gift basket of favourite beverages and sumptuous nibbles delivered to your beloved's doorstep. Immaculately boxed and wrapped in red ribbon with a love note from you, the gourmet hamper is a unique, thoughtful gift that is sure to win hearts. Make sure to select a hamper that focuses on the gourmet specialties your significant other loves for maximum impact. Imagine how enamoured they'll feel when one of these shows up at the door:
Luxury French Sparkling Hamper – a gift box with romance written all over it
Gourmet Extravagance Hamper – an extraordinary foodie gift for a decadent evening
Moet Extravagance Hamper – a gasp-worthy gift that shows your affection
What Are Some Ideas To Do on Valentine's Day?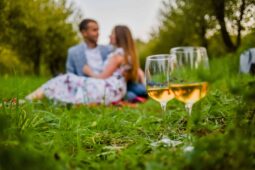 Rather than the usual dinner date night, why not mix it up this year with something a little original? All you need is a gourmet hamper and a good date idea. Pack a picnic blanket, your hamper and a couple of glasses and head to your favourite lookout, beach or park to watch the sun go down. Sipping, nibbling and stargazing is the perfect way to spend quality time with a loved one. If it's your first date, try to pick a location that's meaningful or introduce your date to a special local spot they may not know about.
How Can I Make Valentine's Day Special for Him?
Whether your guy dreams of a weekend up in the mountains or prefers to cuddle up for a Netflix movie marathon, the experience can only be made more special with a gourmet hamper gift. Pop one in the car and drive to the coast, or surprise him by hiding it in his closet. Take him on a boat trip and enjoy your gourmet goodies as you bob up and down on the harbour.
The Gentleman's Hamper – everything you know he loves to indulge in
Barossa Shiraz Hamper – take it to the lake and enjoy it by the campfire
Gourmet Sensations Hamper – make an alfresco feast to share on the balcony
How Can I Make Valentine's Day Special for Her?
There are plenty of easy, affordable ways to make Valentine's Day a little bit special for your lady. Whisk her off to a surprise weekend getaway or even to brunch in the botanical gardens. With a Pamper Hamper, you can run her a bubble bath adding bath salts, champagne and chocolates. Organise a playlist of old-school love songs to play while you toast, graze and feel the love.
Opulence Pamper Hamper – Moet, bath salts and chocolate will make her feel like a queen
Penfolds 311 Chardonnay Extravagance Hamper – plan a Valentine's picnic by the river
Barossa Chardonnay Hamper – watch the sun go down over the headland
Unique Valentine's Day Ideas
A fun way to celebrate Valentine's Day is to plan something amusing. Tick an adventure off the bucket list with a fun activity like whale watching or hot air ballooning, followed by a hamper picnic. Or, try a game night where you pull out the old board games over drinks and nibbles. Yes, you could even pull out the karaoke set!
James Squire Beer Hamper – perfect to share for cards night
Gourmet Connoisseur Hamper – a gourmet spread to keep you munching for hours
Moet Champagne Hamper – make a toast to your adventures together
Something to make the day a little sweeter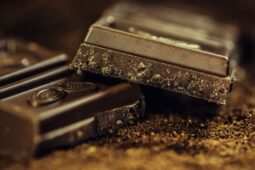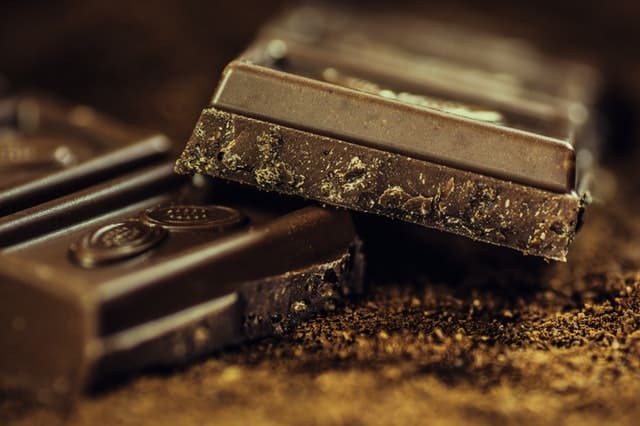 Never underestimate the power of good chocolate. For those of us who love our sweets, we can never get enough. That's why we've sourced some of Australia's finest cookies, nougat, fudge, chocolate truffles and more to feature in our romantic gifts. Together with a nice drop of red wine, a relaxing bath or a sweet love letter, you have the makings of a loving Valentine's gift. Sinfully sweet treats you might come across in a hamper include:
Charlie's Cookies & Cream Mini Melting Moments
Bramble & Hedge Raspberry Vanilla Bean Vegan Nougat
Random Harvest Assorted Fudge
Ernest Hillier Milk Chocolate Scorched Almonds
Chocolatier Australia – Pure Delight Milk and Dark Assortment
Nomad Drinking Chocolate – Bondi Blend
Cute Valentines Idea For Your Sweetheart
If you're feeling confident, then there's nothing wrong with a cute Valentine's gesture. Write them a love song, fill the room with heart-shaped balloons and pull out old romantic movies. You could even plan a scavenger hunt with your Valentine's hamper featured as the prize at the end!
Make this special day a little more memorable
Sure, the romantic dinner is always nice, but we think the best experience is something a little more original. Select a gourmet gift that you know they will love and take it to a special place that's meaningful to you both. Linger slowly over the delicious delicacies as you reminisce about your time together. Unlike restaurants that book out way in advance, a hamper gift requires just a day or two's notice – great for last-minute gifting!
Of course, if you can't make it to your loved one on Valentine's Day, the hamper gift is a perfect way to send your sentiments long distance. With free delivery throughout Australia, you can make up for time apart with a glorious gift to cheer them up. Undoubtedly missing you on this romantic occasion, a gift box of goodies and a loving card are sure to make them feel remembered.
Veuve Clicquot Hamper – her day just got a whole lot better
Single Malt Whisky Extravagance Hamper – he's breaking out the tumblers tonight
Penfolds Premium Red & White Wine Hamper – something to look forward to when you reunite
Every day is the best day to show someone how much you care. Including Valentine's Day! Australian Gourmet Gifts is here to help make the gifting process easy, affordable and successful. This Valentine's Day, try something new and send your loved one a gourmet hamper. Browse our online boutique to discover the perfect gift to say "I Love you". Don't forget to leave your special love note in the dedicated field so we can inscribe a beautiful Valentine's Day card for you and attach it to your gift.
Australian Gourmet Gift Hampers range from easily affordable to ultra-luxurious. Order today and get ready to feel the love!