Why Gift Hampers Make the Perfect Holiday Gifts
Are you the type of person who struggles to figure out what you should buy for the people on your holiday gift list every year? It's hard to figure out what type of gift would be enjoyed by friends, family, neighbours and coworkers, especially if they already have everything they could possibly want. Rather than throwing up your hands and settling on a gift certificate or a simple Christmas card, why not purchase hampers for the people on your Christmas list?
Why a Hamper is an Ideal Gift
A gift hamper is the perfect Christmas gift for practically anyone on your list. Not only is a hamper presented beautifully, but it also provides tasty treats that are perfect for enjoying on a holiday evening with family and friends. Instead of getting a thoughtless gift card this year, here are the top 3 reasons you should purchase a gift hamper for at least one person on your list:
Convenience
Presentation
Thoughtfulness
Convenience
Gift hampers make convenient gifts because they are so simple to put together. You can simply choose an existing gift hamper or have one custom-made for you. If you don't want to rush around looking for the perfect gift this year, sit back from the comfort of your own home and order a gift hamper online or over the phone. That way you can have more time to enjoy your loved ones this holiday season.
Presentation
A Christmas hamper is packaged as attractively as possible so that you can be proud to give it away. They come in attractive kits with boxes, jars, bags, and bottles that are festive and presented neatly so you don't have to worry about extra wrapping.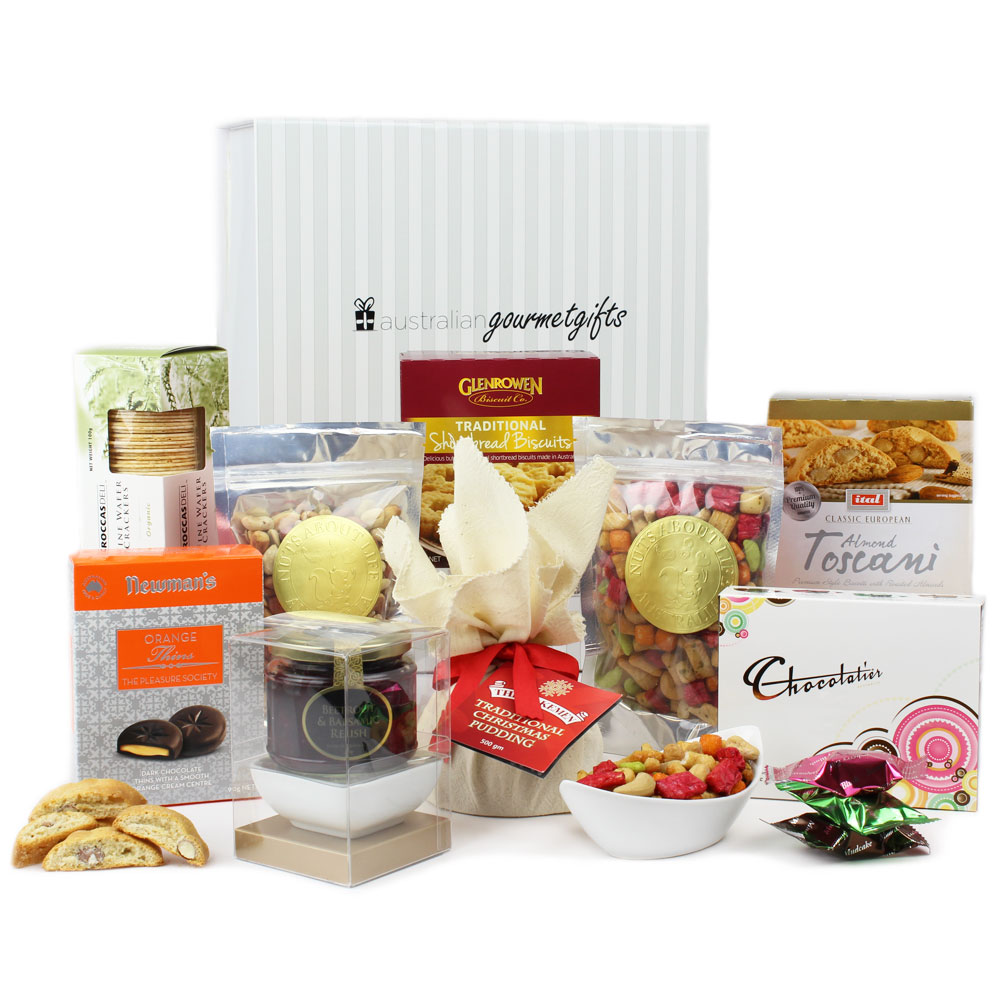 Thoughtfulness
No matter who you give a gift hamper to, they will almost certainly be impressed at your thoughtfulness. A gift hamper can be personalised, which makes it easy for you to choose the perfect combination of gourmet treats for anyone on your list.
Whether you are shopping for friends, family members, neighbours or co-workers, let Australian Gourmet Gifts help you pick the perfect gift hampers for even the pickiest person on your list.