Why Gift Hampers are a Universal Option
Choosing the perfect gift is never easy unless you know the recipient of the gift as well as you do yourself (and even then, it can be challenging!) Knowing what they already have, don't have, or would like to receive is a guessing game at the best of times. Yet, no matter the occasion, high-quality gift hampers make a stunning gift that recipients are always thrilled to receive. Let's take a look at some of the reasons why. Premium beverages Who doesn't love a special celebratory drink? Relaxing for a drink at the end of a busy day or the…

Choosing the perfect gift is never easy unless you know the recipient of the gift as well as you do yourself (and even then, it can be challenging!) Knowing what they already have, don't have, or would like to receive is a guessing game at the best of times. Yet, no matter the occasion, high-quality gift hampers make a stunning gift that recipients are always thrilled to receive. Let's take a look at some of the reasons why.
Premium beverages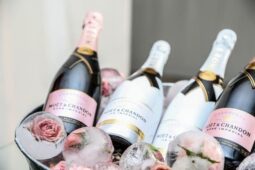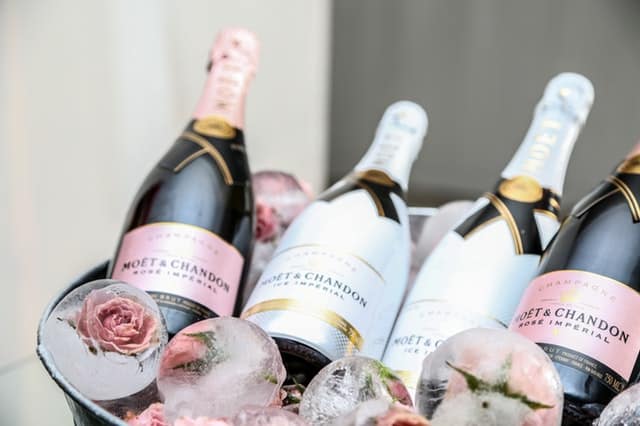 Who doesn't love a special celebratory drink? Relaxing for a drink at the end of a busy day or the start of a party (or anywhere in between) is a ritual that most people love. Whether your recipient is fond of a tipple or lives an alcohol-free lifestyle, gift hampers contain festive beverages that everyone can enjoy. All family members can participate in the toast with alcohol-free sparkling and mixers. Choose from hampers that cater to the wine lover, champagne buff, craft beer enthusiast or non-drinker.
Gourmet food
Everyone loves gourmet food once in a while. And a gift hamper is a great way to spoil your loved ones with the specialties they know and love. From chocolate and nuts to relish and dressings, luxury gourmet food is a pleasure that never gets old. Uncommon goods that we don't consume every day have the power to make the moment feel special. We rejoice, reminisce and connect over tasty treats made for the celebration and the season.
Packaging
The beautiful, professional gift wrapping is one of the best things about a thoughtful gift hamper. Recipients will be impressed by the gorgeous presentation alone (and you don't need to sit for hours trying to tie the perfect bow or create the perfectly wrapped parcel). Packed in a beautifully designed box, wrapped with grosgrain ribbon and featuring a personalised greeting card from you, the hamper gift already wins points. This year, make the festive season simple with Christmas gifts and Secret Santa gifts that arrive ready for gifting.
Holiday best sellers
Gifting season is upon us, and it's time to start preparing the list. Rather than the usual gift card, gadget or wasteful stocking stuffers, why not send them a gift they'll truly appreciate? Keep it simple (and impressive) by sending fabulous gift hampers to all your loved ones. Browse the online boutique to find holiday gifts for every family member, colleague and even your best friend. Take advantage of all the great gift ideas, and get all your shopping done in one straightforward order. Plus, without all the DIY gift wrapping, you can save yourself time and energy. Send one of these beautifully packed, wrapped and personalised packages to the special people in your world:
Barossa Chardonnay Hamper – the ultimate summer hydration!
Lyre's Non-Alcoholic Premix Spirits Hamper – perfect for a Boxing Day picnic
The Gentleman's Hamper – a glorious gift for the gents
Luxury Soothe Pamper Hamper – all the essentials for a spa day
Gourmet Connoisseur Hamper – tasty delights to please the foodies
Trending now
Hampers have never been as popular as they are right now. Why? Because we all have enough 'stuff' to last us a lifetime. Who needs another keychain, Bluetooth gadget, charger, stainless steel water bottle or aromatherapy gift set? A consumable party-providing good is a memorable gift (and won't end up in a landfill or become the white elephant). Gourmet gifts are an experience. To be enjoyed, celebrated and fondly remembered. So this holiday, let them fill a wine glass with something special and graze on a platter of delicious nibbles. One of these popular options is sure to get the party started:
Gourmet Extravagance Hamper – the ultimate food-focused gift
Beer Advent Calendar – bring on the Christmas festivities
Penfolds 28 & French Sparkling Christmas Hamper – everything we love about the silly-season
Veuve Clicquot Hamper – the gift we all want to receive
7 Star Executive Luxury Hamper – an extravaganza to celebrate with colleagues
Gifts practical people will appreciate
Our practical friends usually have everything they need to support their interests. The coffee lover already has a reusable silicone coffee mug, the tech-savvy friend has the rechargeable Bluetooth speaker, and the friend with a green thumb has more plants than they know what to do with. What they don't have is a beautiful afternoon of sipping on wine and nibbling on gourmet goodies with friends. Now that's an experience that you can never repeat twice. With a gourmet hamper, you are gifting them a little piece of the good life, one that never gets boring.
Impress anyone on your list with the best gifts for under $100
We all need to watch our spending during the holiday period, and going beyond our means only ends in regret. Wise gifting decisions will help us stay on budget and feel a whole lot better come January. But whilst we might not be able to spend a fortune on our loved ones, we can still do better than the tote bag from Etsy or the essential oil diffusers bought at Amazon. When you shop online with Australian Gourmet Gifts, not only do we provide you with a range of great gift ideas, but we cater to every budget. Use the under $100 price filter and find lots of great options, like:
Luxury French Sparkling Hamper – plenty of celebratory bang for your buck!
James Squire Beer Hamper – a fun-filled gift for the craft beer buff
Premium Wine Christmas Hamper – a sensational silly-season gift
Gourmet Sensations Hamper – foodies rejoice over these tasty delights
For the foodie
Gourmet gifts are the best way to win over your foodie friends this holiday. Packed with a unique assortment of sweet and savoury gourmet specialties, these mouth-watering holiday hampers are designed to impress. These unique assortments won't be found elsewhere, featuring some of the top names in Australia's gourmet industry. With names like Random Harvest, Maggie Beer, Ogilvie Fine Foods, Charlie's cookies and Ernest Hillier, you can rest assured that your gift will stand out. Indulge your loved ones this holiday with products like:
Kangaroo Island – Smoked Kalamata Olives
Australian Country Gourmet – Fig & Cinnamon Jam
Ogilvie Fine Foods – Honey with Gold Flakes with Dipper
Random Harvest Gourmet – Entertaining Cheeseboard Pack
Charlie's Raspberry Bliss Mini Melting Moments
For the wine lover
There's no better gift for a wine-lover than a beautiful bottle of vino to add to the collection. That's the great thing about a wine gift; it's always welcomed. And when you add it together will an exquisite collection of gourmet nibbles, you have the makings of a perfect evening. A food and wine experience is unique to the occasion and always a memorable way to celebrate. Your colleagues, family members and friends will be thrilled to receive one of these exceptional bottles to savour over the holidays:
Penfolds Bin 311 Tumbarumba Chardonnay
Moet & Chandon Champagne – Brut Imperial
Penfolds Bin 389 Cabernet Shiraz
Veuve Clicquot Brut Yellow Label Champagne
For the chocoholic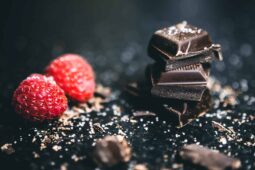 Celebrations are the perfect excuse to indulge in a little of the sweet stuff, and a hamper of mouth-watering goods is always a perfect gift for the chocoholics. Get them excited with a unique selection of tempting gourmet products. Perfect for every gifting occasion, chocolatey nibbles are sure to make them smile. Watch eyes light up when they spot these succulent goodies:
Ernest Hillier Milk Chocolate Scorched Almonds
Nomad Drinking Chocolate – Bondi Blend
Chocolatier Australia – Pure Delight Milk and Dark Assortment
Bramble & Hedge Raspberry Vanilla Bean Nougat
Charlie's Cookies & Cream Mini Melting Moments
Unique gift ideas for the hard-to-buy-for friend
We all have that hard-to-buy-for friend who already seems to have everything. No doubt, they have enough Anthropologie beverage coasters to last a lifetime! You're not in the market to buy them an Apple iPhone, and they're bound to have the AirPods already. So asides from a trip to New York, what can you get them? A skincare product or lip balm isn't going to cut it. That's where a unique food and wine experience is the gift that just keeps on giving. Yes, they probably have plenty of access to great food, but the beautiful hamper, shared with you, alongside great conversations and toasts to the occasion, is something they don't have yet. And who wouldn't want a gift like that?
Penfolds 28 Shiraz Extravagance Hamper – an elegant collection of wine & nibbles
Penfolds Baby Grange & Moet Hamper – for an evening of pure indulgence
Opulence Pamper Hamper – self-care takes on a whole new meaning
Single Malt Whisky Extravagance Hamper – break out the special tumblers tonight
Gift hampers are the simplest and most successful way to spoil your loved ones. Professionally boxed, personalised and delivered to the doorstep, a gourmet gift is the smartest way to impress.