Impress Your Associates with Christmas Hampers as Corporate Gifts
If you are looking for the best way to impress those you do business with this Christmas, look into the various Christmas hampers that are available. Sending a hamper as a gift is a great way to let your associates know you care about them, appreciate doing business with them, and want to continue your professional relationship with them. The following are three ways that a Christmas hamper will be a benefit to your company.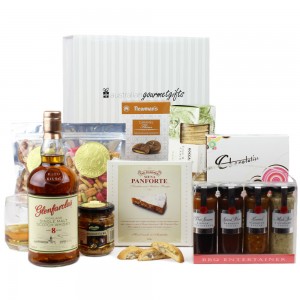 Encouragement to Employees
Corporate gifts do not have to include high-class pens or mouse pads. Instead, give your employees a hamper for Christmas. Not only will it be universal enough that you can't go wrong, but it will offer encouragement to your employees. They will appreciate the thought and generosity you put into the gift and will realise that their employer takes the time to do special things for their employees. In feeling appreciated and valued, production in the workplace should improve.
Relationships with Customers
Giving Christmas hampers to your customers is a way to let them know you value their business and want to give back for their generosity in doing business with you. Not only that, but you can add something personal to the hamper so that they will remember your company the next time they need products or services that you provide.
Relationships with Authority
Whether you are the manager and have someone that you answer to, or if you want to keep a good relationship with suppliers and others in an authoritative position over your company, giving a gift hamper should help you maintain a good relationship with those higher up. Hampers, and really any corporate gifts, let authority figures know you respect their authority and are committed to continued excellence while working for or with them.
As a manager, a boss, an employee, or any other type of businessman, you have a responsibility to give corporate gifts around Christmas time in order to create a comfortable workplace and maintain good relationships. For the best in Christmas hampers, contact Australian Gourmet Gifts at 1300.747.097.