Customer Reviews
I highly recommend Australian Gourmet Gifts. We had to purchase a large number of hampers at late notice and Theo provided me with a fantastic level of customer service and with his assistance we were able to get the hampers ordered and delivered with plenty of notice. We will definitely be using Australian Gourmet Gifts again!
CAITLYN BARNETT - SASH (NSW)
I first contacted Theo last year when settlement was due for our latest development. We were sending baskets to each of the 65 owners who had purchased off the plan and were about to settle. As they were settling on different days Theo suggested I sent through a spread sheet which her would work off as I let him know when and to whom the baskets were to be sent.
MARIE - PRIME GROUP AUSTRALASIA (QLD)
CATHY WILLIAMS - LEWIS PRIOR (WA)
I would just like to take this opportunity to thank you for the hampers which we purchased from you for our clients at Christmas time.
The ordering was easy and you help with delivering our hampers to various offices around Australia made the whole process very smooth and stress free.
MICHELLE - FRANKLYN SCHOLAR (VIC)
We would recommend Australian Gourmet Gifts to all. We cannot advertise Australian Gourmet Gifts enough! Theo was extremely helpful and went above and beyond expectations, delivering beautifully presented hampers, full of divine products. Theo was wonderful to deal with and I am sure we will order again in the future.
SHARON - ENI AUSTRALIA LIMITED (WA)
Just a brief note to say a big thank you for the fantastic Xmas hamper we received today. It is without doubt the best we have ever received.
We are all very appreciative and as you would imagine the girls have already started eating the chocolates.
Thanks again
HEATHER - PROSPER WEALTH SOLUTIONS (NSW)
Just a short note to say thank you to you and the team at Australian Gourmet Gifts for the professional hampers you provide to our firm at Christmas. In previous years we have looked to provide a hamper to our valued clients and this has usually meant someone from our office having the task of shopping and putting together an appropriate gift…
BRUCE - PWA FINANCIAL GROUP (QLD)
We were looking online for a Hamper Company and came across Australian Gourmet Gifts. I liked the variety of the different hampers they had on offer and so I contacted them. From the moment of contact, I couldn't have asked for better service, Theo made everything so easy and was able to accommodate what we wanted for the three hundred hampers...
NIMALI - E2O PTY LTD (SA)
Top selling gift hampers in Adelaide and Australia
Adelaide has a growing reputation as a desirable place to live and great city to visit. It's no surprise that special occasions are being celebrated in style with top selling gift hampers. If it's your turn to make someone feel extra-special, check out the best that Australian Gourmet Gifts has to offer for birthdays, Christmas, Mother's Day, Valentine's Day and all life's milestones with a gift delivery to remember, such as:
Wine Indulgence Hamper: An elegant and affordable hamper with fine wines, sweets, and savoury treats.
Gourmet Connoisseur Hamper: Exciting Australian sweets, chocolates, savouries, jams and condiments for a premium pantry.
James Squire Beer Hamper: A craft beer experience like no other, with tasty beverages from one of Australia's iconic craft breweries.
Most popular corporate hampers for staff and clients beautifully presented
Gift giving is the best way to establish partnerships in the Adelaide corporate world. It's your chance to impress clients, colleagues and valued staff with Australian Gourmet Gifts surprises. We can organise a bulk order delivery timetable to ensure all beautifully presented gift boxes are delivered on time and ready to enjoy. For a special touch, include a personalised gift card at no additional cost. Our corporate favourites include:
Barossa Red & White Wine Hamper: Award-winning red wines and white wine from Schild Estate, plus irresistibly decadent treats.
Moet Champagne Hamper: Celebrate the traditional way with quality champagne paired with gourmet Australian savouries and sweets.
7 Star Executive Luxury Hamper: The all-in-one gift box with fine wines, craft beers and luxury foodstuffs ready for sharing.
Popular Christmas gifts and hampers for this time of the year
The summer festive season is decadently different in Adelaide. While the rest of the world is sheltering from the snowdrift, Adelaide locals are heading to the beach for fun in the sun. South Australia is a wine lovers paradise and Christmas is the perfect time to appreciate special pamper hamper gift boxes.
Gourmet hamper pamper gifts are in demand, and we have the genuine alternative to supermarket-style chocolates and bouquets. It's time to make Christmas great again with Christmas gift hampers that show how much you care. Ideas include:
Premium Gourmet Christmas Hamper: Say thank you at Christmas time with an assortment of delicious festive season food treats.
Premium Wine Christmas Hamper: Two of Angove's world-class wines plus a sumptuous steamed Christmas pudding and decadent chocolate delights.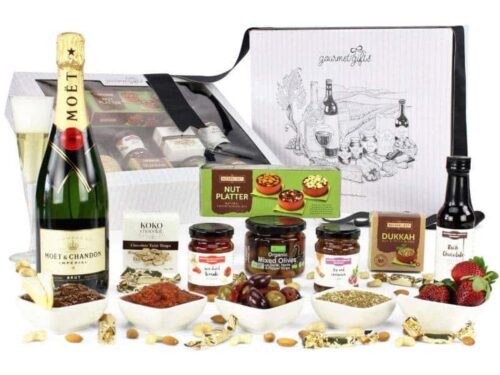 Browse our range of chocolate hampers available
Everyone loves chocolate hampers. That's why Australian Gourmet Gifts introduces you to chocolate hamper products from famous Australian brands. If your friend or loved one has a sweet tooth, you have come to the right place for delicious goodies. Celebrate with pamper hampers, baby hampers, get well hampers and more. Here are just a few selections your gift recipient is sure to enjoy.
Chocolatier Australia – Gold Mixed Selection
Charlie's Traditional Australian Choc Chip Bites
Charlie's Raspberry Bliss Mini Melting Moments
Celebrate a special birthday with our range of hampers delivered Australia wide
It's a nice feeling to be treated special on your birthday, and there is no better surprise than a beautifully presented gift box arriving at the door. Australian Gourmet Gifts are delivered free to major cities and regional centres Australia-wide, including Adelaide and South Australia. We hand-pick every item in our gift baskets from premium Australian and international manufacturers so you get maximum value for your shopping dollar. Not sure what to give someone on their big day? Try a gift box birthday surprise from Australian Gourmet Gifts.
Gourmet food and wine hampers available in Adelaide
South Australian wines and produce are known as some of the best in the world, so our Adelaide customers are spoilt for home-grown choices. Gourmet food and wine hampers are the right gifts for all special occasions, and we offer next day delivery dispatch on all orders taken before 11:00 am EST.
There's no filler in our gift boxes – only premium products made to be enjoyed, including the best value gourmet food and wine hampers that our Adelaide customers love. If you are looking for corporate gifts, birthday gifts, new baby gifts, or other special occasion gifts, you have come to the right place at Australian Gourmet Gifts.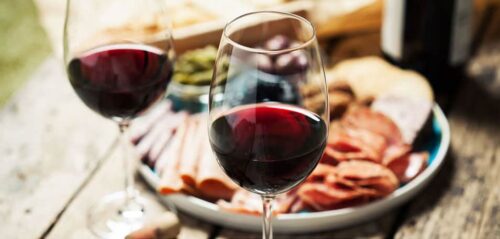 Make a family member feel special with a beautifully presented hamper
At Australian Gourmet Gifts, we specialise in the art of gift giving. Make your family member or loved one feel special with red wine, white wine, champagne, spirits, or non-alcoholic beverages. Add nibbles, savouries, sweets and other foodie treats for all-round enjoyment. We design beautiful gift ideas, delivered directly to the door. If possible, try and be there when the gift arrives – nothing beats the look of surprise and delight when your special someone realises the special gift box is for them.
Quality gift hampers and gift baskets you can personalise
At Australian Gourmet Gifts, we believe in lots of gift giving options. Our Adelaide customers deserve the best, so we have exactly what you are looking for. Adelaide is coming of age, and we come to the party for: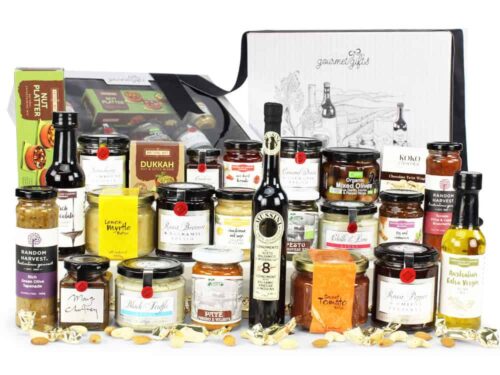 Easter gifts
Mother's Day & Father's Day
Valentine's Day
Baby gift hampers
A whole lot more
Brands we know and trust
Quality matters, and Australian Gourmet Gifts knows quality. Every one of our gourmet gift hampers includes highest quality drinks and foodstuffs from premium wineries, breweries and manufacturers. It's our pleasure to offer the perfect gift, whether you are looking for Champagne, Shiraz, craft beer hampers, chocolates, savouries, or non-alcoholic taste sensations such as:
Maggie Beer Sparkling Ruby Hamper: Delicious non-alcoholic bubbly and a glorious selection of gourmet treats.
Gourmet Vegan & Gluten-Free Sensations Hamper: Inspired tastes form Australian brands for ultimate enjoyment.
Free delivery Australia wide for all gift hamper orders
Australian Gourmet Gifts makes every dollar count. We offer free deliveryAustralia-wide. Australia is a big country, so if your loved ones are in Adelaide, Melbourne, Sydney, Brisbane, Perth, or elsewhere, we offer same day delivery dispatch and free delivery to your chosen postcode. It doesn't get any better than that!
Buying your Adelaide hamper online at Australian Gourmet Gifts
Online shopping is transforming the way Australians buy gifts and Australian Gourmet Gifts understands the equation with a great range of perfect gift boxes available. Simply make a wishlist, add products to your shopping cart, and proceed to checkout for convenient payment and speedy delivery to your chosen address. Enjoy your way with Australian Gourmet Gifts.
FAQ's:
What types of popular items are included in a hamper?
Our gift boxes are the result of research into favourite Australian hamper products. Our Adelaide customers know quality wines, beverages, chocolates, savouries, condiments and gifts, and we deliver on our promise of premium gift boxes at the best available price.
Where can you purchase a hamper online in Adelaide?
Australian Gourmet Gifts is the go-to favourite gift hamper delivery service. Explore our amazing hamper range online and order from the comfort of your own home hassle-free. This is shopping at its finest, the Australian Gourmet Gifts way. Enjoy!