Gourmet Christmas Gift Baskets – The Gift for those Fussy Relatives
That one fussy relative that drives you batty every Christmas… sorted!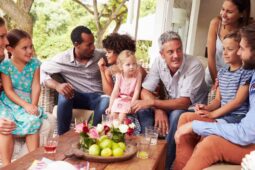 We've all got them: fussy relatives. You know the ones who just never seem to be impressed with their Christmas gift? The ones who you agonise over year after year and always end up disappointing? What if I told you that there is a way to not only put a smile on their face and it's super easy? All you need to do is buy gourmet Christmas gift baskets packed with goodies they'll love.
Wide appeal and appreciated by everyone
We always buy others gifts we wish we had ourselves, so this year be the person who gives that exciting, impressive highly appreciated gift. A gourmet gift basket is unique. It rarely graces the base of a Christmas tree and will be completely unexpected. It really is the perfect choice when you are stuck on what to buy a fussy family member this year.
Variety and value
Australian Gourmet Gifts offers gourmet Christmas gift baskets to suit the tastes of everyone. A variety of gourmet Christmas gift baskets mean there is something to suit your budget and the range of premium food, wine and goodies that even your fussy relative will be pleased with! Better still, not going to see your relatives for Christmas – you can send the gift anywhere around the country for free!
Avoid the crowded shopping centres and consider giving the gift of gourmet food and wine that will most certainly be enjoyed. It's practical and can be shared at a family gathering or with friends when the silly season is over. By shopping online and eliminating the stress that can come with shopping for fussy relatives, you'll be able to enjoy this Christmas so much more.
Gift shopping made easy with free delivery
All gourmet gift baskets ordered online via Australian Gourmet Gifts are shipped direct to the recipient's door or straight to you to place under the tree. Ordering online is easy. Get free delivery plus a card to personalise, what more could you ask for?
Get organised early and surprise your friends and family with a festive Christmas gift basket. May this season be the first of many where everyone is happy (bahahahah just kidding, it's Christmas – there's going to be drama no matter what, right!)
Spoil the fussiest of foodies and family with Christmas gift baskets, and say goodbye to the hassles of finding the perfect gift!
Deluxe Christmas gift baskets are just a click away. Order online for free delivery around Australia!