5 Reasons Gourmet Hampers Make Great Gifts
Make Great Gifts
Forget those old school hampers filled with marmalade and shortbread in a flimsy little basket. There's a new hamper on the block these days and it's packed with delectable delights to tantalise tastebuds.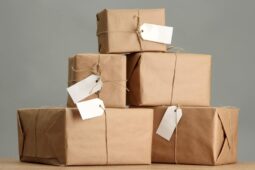 A gourmet hamper is the present of choice if you're looking for a gift that makes a big impact and says WOW. Here are 5 reasons gourmet hampers make the perfect gift for any occasion.
Personalised gifts
Gourmet hampers can be easily personalised to suit the person you're buying for. Is their favourite tipple red, white, champagne or perhaps a good single malt scotch? Or maybe some premium Australian beers are more their thing? A combination of their favourite drink and some gourmet goodies, and you'll have a customised hamper that will feel personal and spontaneous.
If you're not sure about alcohol, then a gourmet hamper filled with their favourite sweets and savoury foodie treats will leave your gift recipient feeling like all their MasterChef inspired Christmases have come at once.
Visual impact
When it comes to gifts, bigger is always better. Have you ever noticed that when you buy your favourite perfume or skincare products, the box they come in is twice as big as the product inside? There is an entire area of marketing dedicated to manipulating our emotions and our wallets over the fact that bigger boxes and packaging create a stronger sense of anticipation and excitement. A gourmet hamper innocently takes advantage of this fact, arriving in lush packaging, making every hamper feel like a truly special indulgence.
A touch of luxury
We all love and deserve a bit of luxury in our lives. A gourmet hamper filled with treats like chocolate truffles and a bottle or two of premium beer or wine is a guilt-free way to say 'go on, spoil yourself, you deserve it'.
When you buy a gourmet hamper as a gift, the excitement doesn't end once the hamper has been unwrapped. Like a great enormous vase of stunning flowers, the visual impact of great wine, chocolate and other epicurean delights packaged beautifully together will impart an effortless sense of luxury and good taste, leaving everyone in the office slightly green with envy.
Practical gifts
We've all experienced the nightmare of having to buy a gift for THAT person – the one that already has everything. Thankfully, you can never have too much good wine, beer or chocolate truffles. A gourmet hamper solves this annual headache quickly and easily without the need for paracetamol. You'll feel smug and they'll be pleasantly chuffed that finally, someone put some thought into buying them the perfect gift and totally nailed it with a gourmet hamper.
Convenience
If you're looking for a present that is personalised, impressive and luxurious, but also practical and convenient for you, why not consider a gourmet hamper? Visit Australian Gourmet Gifts and in a few clicks, the perfect gourmet hamper can be on its way to wowing someone.
Australian Gourmet Gifts has a range of gourmet hampers to suit any taste and budget. They'll help you find the perfect gourmet hamper packed with delicious treats sourced from Australian suppliers. Visit them today and find the perfect gift to suit any occasion or person.
Looking for a memorable gift for your loved ones, friends or colleagues? Gourmet hampers are the perfect choice.