Gourmet Food & Wine Hamper Deep Dive: Discover Some Of Our Favourite Gift Basket Goodies
Ever wondered how we choose the products in our gourmet food and wine hampers? Here at Australian Gourmet Gifts, we handpick every item according to strict criteria. (HINT: It must be fresh. It must be Australian made. And it must be exclusive.) Join us on this deep dive as we tell you more about some of our favourite items – and why we love them so much.  
Wine With a Glimpse of Dark Plum & Chocolate
Schild Estate Barossa Valley Shiraz – 95 Points
This vintage wine is from South Australia's iconic Barossa Valley. It's crafted from a blend of Shiraz grapes among select parcels of vineyards and is the perfect accompaniment to a candlelit dinner for two.
The glimpses of chocolates and hints of berries make this wine a truly fruity treat.
Enjoy with a rich, slow-cooked casserole – great as a winter warmer.
Available in the Barossa Red & White Wine Hamper.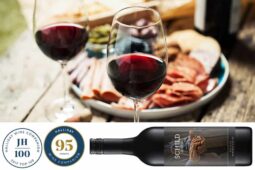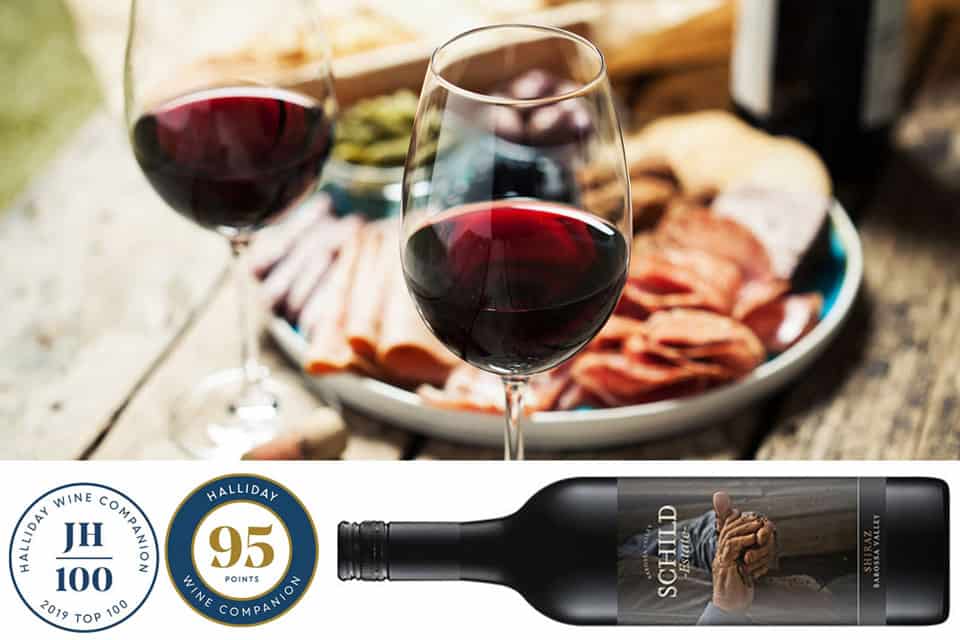 The Juiciest Olives We Know
Kangaroo Island Olives ­– Smoked Kalamata
Plump. Firm. Juicy. Bursting with flavour. Just like olives should be.
Ideal to garnish your pizza or liberally adorn antipasti, salads, cooking sauces and focaccias. Our 100% Australian Kangaroo Island Olives are deliciously wood smoked to add a rustic, yet sophisticated flavour to your favourite dishes.
Available in the Gourmet Sensations Hamper.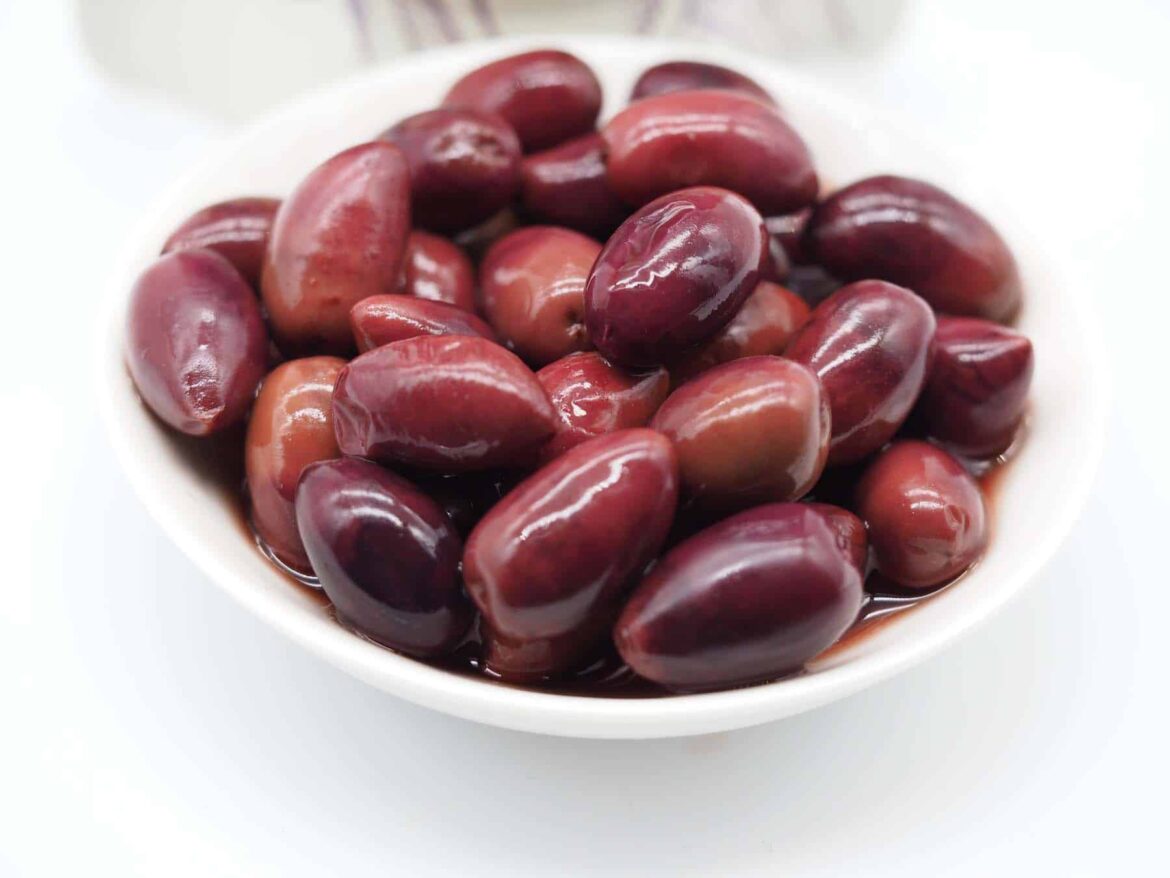 For Dark Chocolate Lovers
Charlie's Cookies Choc Salted Caramel Mini Melting Moments
As the name suggests, these decadent little morsels will melt in your mouth and are the dream gift for dark chocolate lovers. But don't take our word for it! The proof is in the pudding – literally. The Mini Melting Moments won gold at the 2018 Australian Food Awards!
Keep a pack in the pantry for when you want to 'wow' unexpected guests or to satisfy those late-night cravings with an indulgent snack that you simply can't resist.
Some of our hampers also stock the raspberry version with a white choc buttercream centre. Is your mouth watering yet?
Available in the Moet Champagne Hamper.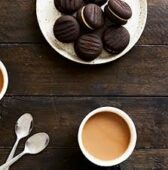 No Ordinary Honey
Ogilvie & Co. Honey with Gold Flakes and Dipper
Gold has long been a symbol of fortune and extravagance.
This honey is swimming with genuine 23-carat edible gold leaves. So, now you can have a piece of luxury too!
Use the dipper to drizzle it over freshly baked pancakes or add it to your morning muesli as a natural sweetener.
Available in the Gourmet Connoisseur Hamper.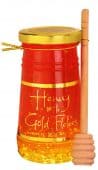 French & Fruity. What More Could You Want?
Penfold's Bin 311 Chardonnay
If you love elegant, fruity flavours, do we have something for you!
This delightful citrus-bouquet Chardonnay is ideal for savouring. While it'll drink well now, it will get even better with time. Why not save for a big upcoming celebration?
Sometimes you just can't wait though… In that case, crack it open to unwind at the end of the week and enjoy with some good company.
Available in the Penfolds Premium Red & White Wine Hamper.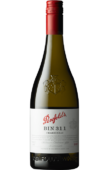 Make Anything Gourmet With This Relish
Ogilvie & Co. Roast Beetroot & Balsamic Relish
Blending the earthy flavours of beetroot with aged balsamic and select spices, this relish is unforgettable.
It adds a stunning twist on gourmet sandwiches, alongside grilled meats or with goats' cheese and fresh chervil in a savoury tart.
Alternatively, elevate your dull salads with an addictive spoonful of this relish for an elegant finishing touch.
Available in the Gourmet Extravagance Hamper.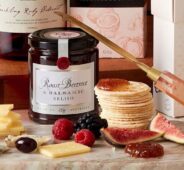 Celebrate In Style With No Added Sugar!
Maggie Beer Sparkling Ruby Cabernet
Refreshing and bubbly, this non-alcoholic drop is made with early harvest Cabernet grapes.
Enjoy in the traditional champagne flute – or create your own spritzer to celebrate in style with no added sugar! It's perfect for having the girls around on a casual Sunday afternoon!
Great for the health-conscious, this refreshing grape juice is fantastic with seared tuna or rich duck or goose.
Available in the Pure Indulgence Maggie Beer Hamper.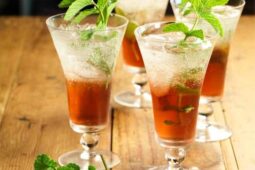 The Humble Cracker Just Got Stylish
Ob Finest Original Wafer Crackers
The foundation of every good platter is the humble cracker.
Be inspired to entertain with the perfect light and crispy accompaniment – Ob's Finest Original Wafer Crackers.
With a naturally subtle taste profile, it allows your favourite toppings to burst to life and awakens your palate like no other.
Available in the Wine Indulgence Hamper.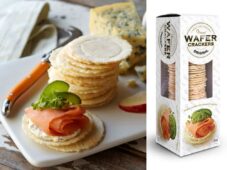 The Perfect Dessert Companion
Ogilvie & Co. Caramel Fudge Sauce
Adding a touch of decadence to any dessert is easy with this rich and velvety sauce. Drizzle it over puddings or garnish profiteroles to add glorious flavour to any number of treats.
For a flavour sensation you won't be able to resist, keep away from the kids – this one's too special for an unrefined palate.
Available in the Premium Gourmet Christmas Hamper.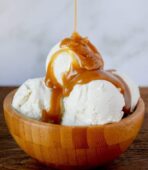 While we hope you enjoyed discovering the origins and tastes behind some of the yummiest goodies that go into our gourmet food and wine hampers, the list is definitely not exhaustive. Jam-packed full of tasty delights, there's always more to discover in our many gourmet collections.