Are Gourmet Gift Hampers Good For Families? You Bet!
How to Find a Family Food Gift Hamper that's also packed with Kid-Friendly Australian Treats
If you're searching for the perfect gift for a special family but wondering how to choose the right mix of things that parents and kids will love, you can't go wrong with so much choice in our delicious gourmet gift hampers. Jam-packed with a selection which caters to a range of tastes, preferences and ages, our decadent food hampers serve up quality and choice for a new generation of foodie families. And with 75% of Australian parents saying that their children prefer to order from the adult menu when dining out, as reported by OpenTable, families across all ages have a renewed appreciation of delicious tasting nibbles made with only the best quality ingredients.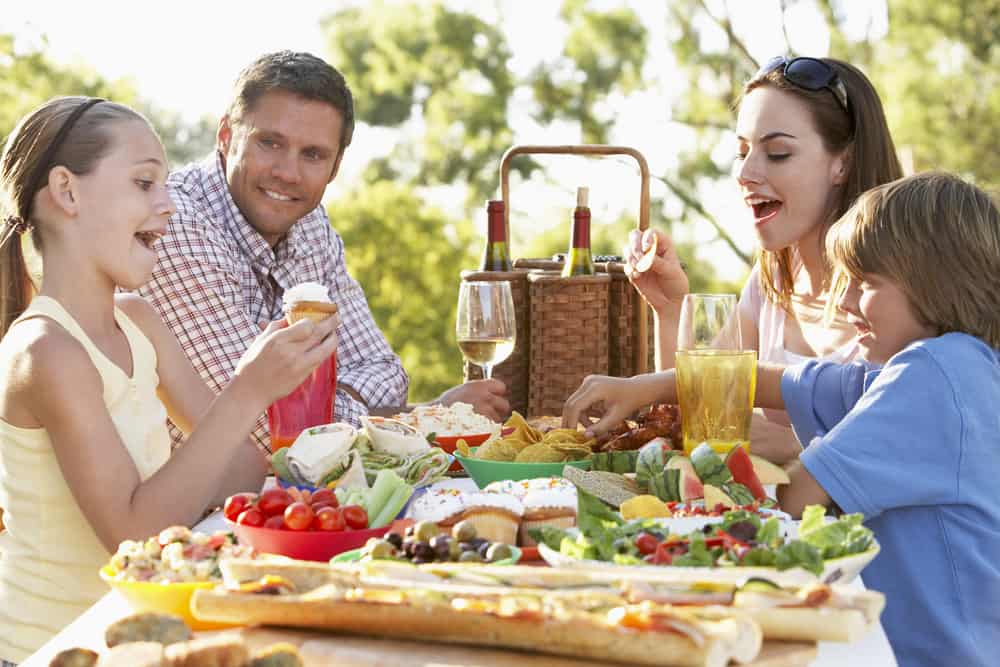 Finding the perfect family gift hamper in Australia
So how do you go about finding the perfect family gift hamper in Australia? Well, you'll be glad to know this is not a million-dollar question, but more in the range of $80 to $350. Priced for a range of budgets, Australian Gourmet Gifts has an extensive range on offer, packed with Australian home-grown brands, trusted for quality and taste excellence. Besides delicious snacks and nibbles for all ages to enjoy, for parents, we also offer a wide selection of top-shelf wine hampers with Australian white and red wines from Penfolds, Barossa and Schild estates. Catering to a range of palates, we also have stylish hampers, which include whisky, Champagne, craft beer and more. Whatever you choose, when you're gifting food to loved ones, you want to know you're giving the best!
Christmas ideas for family gift hampers
When 'tis the season to be jolly, you don't want to be weighed down with the endless choices of what's on offer. We make it easy to add to the Christmas festivities — a time for family, sharing and food — with our delicious gourmet food hampers packed with indulgent snacks for the whole family to enjoy. For parents, pair the gourmet nibbles with premium wine, whisky or Champagne. Some top pick Christmas ideas for family gift hampers include pure food indulgence gift ideas to top-end bubbly extravagance to plant-based and non-alcohol options.
Premium Gourmet Christmas Hamper: This festive food hamper wraps yuletide seasonal delights into a gorgeous gift presentation and includes steamed Christmas pudding, butterscotch and brandy sauce, gingerbread Christmas trees with choc drops, mini melting moments, and fig and cinnamon jam, and more. This hamper is sure to spread joy at any family dining table.
Moet Extravagance Hamper: A standout hamper that combines a lot of delish for the kids plus some luxury bubbles for grown-ups. Kids will love the delectable mud cake and cookie crumble chocolates, choc chip bites and mini melting moments. All can share in a selection of cheeseboard essentials including roasted vegetable tapenade, olives and crackers. And for the grown-ups, there's the very grown-up and iconic Moet & Chandon Champagne.
Family-friendly gift hampers the kids will love
But if the focus is on just the nibbles, Aussie kids are junior foodies with palates programmed as much for sushi as lollies. Some fun and yum family-friendly gift ideas kids will relish, bursting with mouthfuls of moreish taste, deliciously balance tradition and quality.
Gourmet Sensations Hamper: This is all about the food experience, the perfect gift combining affordability and gourmet magic for the whole family to enjoy. Packed with Australian sweet and savoury treats including choc chip bites, mini melting moments, elite fruit & nut mix (no peanuts), smoked Kalamata olives, two types of light and crispy artisanal crackers, gourmet fig and cinnamon jam, and extra virgin olive oil. What a mouthful! Many mouthfuls for all to enjoy.
Gourmet Vegan & Gluten-Free Sensations Hamper: Because not all tastebuds are created in the same way, this gourmet food hamper caters to foodie families with plant-based preferences. But without compromising on quality or taste. Some of the indulgent goodies include chocolate-drizzled popcorn, artisanal choc chip cookies as well as fig and cranberry cookies, fruit and nut mix (no peanuts), sea salt crackers, Kalamata olives and extra virgin olive oil. Pure plant power!
Family Christmas hampers and family gift hampers for all special occasions
You can make special occasions even more special with a surprise delivery of a gorgeous Christmas gift hamper for the whole family to enjoy. Our gift hampers can add to all kinds of celebrations and special milestones throughout the year. From Xmas warm wishes to all-season special occasions, send a gourmet pamper hamper to a loved one at any time. Great for birthdays, anniversaries, housewarmings, new baby arrivals, graduations, and more.
Gourmet Extravagance Hamper: This beautiful hamper is perfect as a birthday gift, welcome baby gift, thank-you gift, and all types of special occasions. Bursting with Australia's leading gourmet food favourites, this hamper includes Maggie Beer non-alcohol sparkling bubbles, honey with gold flakes, roast beetroot and balsamic relish, cheeseboard pack roast vegetable tapenades, artisanal chocolate and choc chip cookies, Kalamata olives, extra virgin olive oil, gourmet crackers and artisanal jam.
The 7-Star Executive Hamper: If a food hamper comes with bells and whistles, this one makes a big noise. Packed with so much of everything, and only the finest quality, this exec hamper is the perfect gift for a housewarming as well as milestone birthdays and all-kinds-of-occasion pamper gifts.
Top items to include in a family gift basket
When it comes to food hampers, there's a not-so-secret recipe for maximum enjoyment and it relies on two key ingredients: taste and quality (plus two cherries on top). When searching for the best gift hamper for a family, look for quality goodies that cater to a range of ages and palates. This includes trusted Australian gourmet food brands and delicious nibbles for all to enjoy. For the grown-ups, also consider wine gifts, craft beer, whisky and Champagne. You may also need to think about vegan, gluten-free and non-alcohol bubbles and pre-mixes. The cherry on the top of this gift box is reliable delivery, a beautiful presentation, and a personalised greeting card. And the cherry on top of the cherry on top is free delivery! Australian Gourmet Gifts ticks all these boxes.
Personalise your family gift hamper
When sending a gift, you want to send a message that is personal and also conveys your thoughts and well wishes. So, send a personalised gift card with each hamper you send. You can do this online when you're ordering from Australian Gourmet Gifts, no matter how many gifts you're sending, you can personalise each one. For corporate hampers, you can personalise each gift card with our bulk order form even if you're sending it to hundreds of recipients across Australia. For all hamper orders, enjoy free delivery to main destinations across Australia.
Popular foodie family gourmet hampers you can't go past
Delight taste buds with popular family gift hampers packed to perfection with indulgent sweet treats and gourmet savoury nibbles for the whole family to enjoy. For the parents, add to the presentation by including premium wine, whisky, Champagne and more.
Gourmet Connoisseur Hamper: This is the foodies' choice with nothing ordinary about this deluxe luxury gift hamper which balances savoury extravagance with sweet indulgence. This 'all about the food hamper' includes a range of tastes from raisin and pumpkin seed crackers and fig and cinnamon jam to choc chip bites and honey with gold flakes. A great gift idea as a new baby gift for (hungry exhausted) parents to feast on, or any type of top-end pamper hamper to spoil a family for any reason, or for no reason at all!
Order your gift hamper online at Australian Gourmet Gifts
Once you've considered all your options, the rest is easy with Australian Gourmet Gifts, because we offer a free gift delivery service to major destinations across Australia, including Melbourne, Sydney, Brisbane, Perth, Adelaide, and Darwin. All our gift hampers are designed to delight and destined to impress, great for birthdays, anniversaries, Mother's Day and Father's Day, and send a message with warmth and in style, from baby hampers to corporate gifts. All our gift boxes are packed with carefully selected premium gourmet products beautifully presented with a personalised gift card. We're here to help and pride ourselves on service excellence and easy online ordering and checkout. All orders are dispatched within 24 hours of online ordering, and depending on the destination, the estimated standard day delivery times may vary from next day to three business days (NSW) to four to six business days (NT).
Sharing food brings the family together. Say it with a gourmet gift box.
Food brings people together. For families, parents delight in seeing their kids enjoying new flavours and textures. What better way to break some bread (and some crackers) than to share in a delectable quality gourmet family gift hamper.
Looking for a gorgeous gourmet gift to send to a special family? Visit Australian Gourmet Gifts for the best quality and indulgent food hampers, for all occasions and for any family to share.