Festive Season Delivery Options

Receive your Christmas Hampers on Time with these Important Reminders!
Christmas is a special time of year for many Australians. It's a time to spend with family and friends, eating great food and enjoying the wonderful company. The festive season is also a time when many of us like to send gifts to people we love and care about.
The best Christmas gift ideas are not always easy to find at short notice. Our unique range of Christmas Hampers will help you choose the perfect last-minute Christmas gift with ease! Our hand-picked gourmet gifts incorporate all styles, tastes and budgets: from luxurious Belgian chocolates and wines to everyday household essentials and yummy treats for kids!
Are you looking for something really special, though? Why not consider one of our luxury hampers filled with delicious savoury foods to share with families and friends when they come together to enjoy each other's company. It's also the perfect excuse to indulge in some delicious treats!
But if you're not able to spend Christmas with your loved ones, don't let that stop you from enjoying the festive season this year. Australian Gourmet Gifts can help!
For those who are looking for an easy way to send quality gourmet gifts to their family or friends, our online store offers convenient options for sending gifts.
Our delivery options will give you the convenience of having your orders delivered to you or your recipient's doorstep. Australian Gourmet Gifts offers several delivery options so you can send quality gifts to those you love this festive season.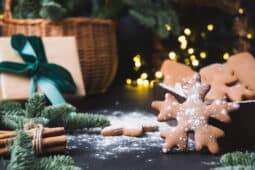 Latest Advice: Australia Post
Australia Post and Australia Post Express are experiencing delays in deliveries because of the impacts of COVID-19 on their workforce, as well as a high volume of parcels. Please allow for extra time on top of your estimated delivery date when ordering, as there could be delays in certain areas.
A majority of Express Deliveries will arrive within 2 days, but some might take longer, so please keep these factors into consideration before placing an order.
Free Standard Delivery
Australian Gourmet Gifts offers FREE shipping on all orders to Melbourne, Sydney and Brisbane, Perth, Adelaide, and most major destinations in Australia.
In relation to the despatch of an order:
Orders placed before 11 am EST are usually despatched within one business day; after that time, it will be sent out on the next available business day. We do not ship during weekends or Public holidays, which is why some items may take longer than others.
If your address is in one of the regions listed below, there will be a $9.95 delivery fee added automatically to your order upon checkout completion because it's too expensive for us as a company to cover those costs. The postcodes affected by this surcharge are: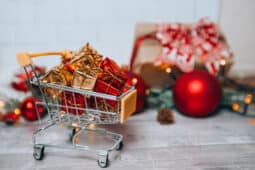 Q3: 4450 – 4499, 4700 – 4805, 9920 – 9959
Q4: 4806 – 4899, 9960 – 9999
W2: 6215 – 6699
W3: 6700 – 6797
W4: 6798 – 6799
NT1: 0800 – 0999
NF: 2899
Premium Express Delivery
We also offer a Premium Air-Express Delivery service for only $14.95 per hamper Australia wide! You can order before 11:00 am EST on any business day and it will be despatched the same business day, otherwise sent out the next day. Most orders with this fast delivery come within 1 -2 days but there's no guarantee so please note that Express Deliveries may take longer during peak periods such as around Christmas time when demand spikes due to people buying last-minute gifts or going shopping right after New Year.
Because of the high cost of sending items outside the city, we cannot offer an express delivery service for these areas. Instead, you can order with our Standard Regional or Remote Destination Delivery option at checkout and pay only $9.95 (automatically calculated in your cart).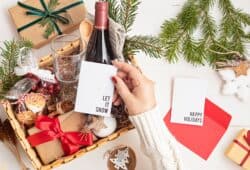 Q3: 4450 – 4499, 4700 – 4805, 9920 – 9959

Q4: 4806 – 4899, 9960 – 9999

W2: 6215 – 6699

W3: 6700 – 6797

W4: 6798 – 6799

NT1: 0800 – 0999

NF: 2899
Express Courier Delivery
The majority of orders with this service are usually delivered the next business day after despatch, however, we cannot guarantee it. All Express Courier deliveries must go to a physical address and leave instructions on where they should be left or what time is best if no one answers the door when the delivery arrives. Express Courier deliveries will take longer if they are going to regional or remote destinations. Express courier delivery may be affected during peak periods, such as the weeks leading until Christmas Eve for all your packages.
Estimated Standard Australia Delivery Timeframe
We want to make sure you get your purchase quickly and efficiently, which is why we offer a range of options. Some remote/regional areas may take longer. During the busy holiday season, there's even more demand on transport companies, so be aware that orders may experience an extra day or two delay in arrival! 
Victoria     1-3 Business Days
New South Wales     1-3 Business Days
Australian Capital Territory     1-3 Business Days
Queensland     2-4 Business Days
South Australia     2-4 Business Days
Tasmania     3-4 Business Days
Western Australia     4-5 Business Days
Northern Territory     4-6 Business Days
Please make sure all details are correct and accurate before placing an order.
Our real-time dispatch system will process your order instantly, without exception. This means that when you place an order with us for a hamper delivery, it can be delivered as soon as possible. We can't make any changes once you've placed your order, including the delivery address, option, and message. We can't make any changes once your order is placed, including the change of a delivery address or message. All orders are sent with their details and tracking information so that you know exactly when they'll be delivered. With Australian Gourmet Gifts, you can rest assured that your order is in excellent hands. Your hampers will generally arrive on time and hassle-free with one of the best customer service guarantees around.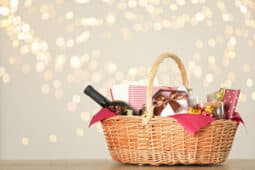 Important Information On the Delivery Of Hampers
Surprise your loved ones with a thoughtful gift hamper delivered right to their door. Standard and Premium Express deliveries are sent by contracted courier companies, so if the recipient isn't home but there's no safe place left in sight, the hamper will be directed to the nearest post office for collection. A collection card will be left so they know where to pick up their package. The best part? No additional re-direction costs for you or them.
We do not guarantee next day delivery on the Premium Air-Express Delivery Option. We dispatch all hampers on the same day and almost always they're delivered within one business day, with limited exceptions only applicable during peak times, which is also outside of our control because of factors such as delays by our shipping companies.
Our delivery companies usually deliver Monday to Friday 9:00 am – 5:00 pm, Australia Wide. They do not accept specified time deliveries.
Australian Gourmet Gifts is more than willing to assist our customers in the unfortunate event that their address was incorrect or they no longer live at this residence. We make sure all of Australian Gourmet's hampers arrive safely by securely packaging them with a very durable cardboard outer box, so you can be assured your gifts are always delivered undamaged. 
If something happens on its way from us such as damage because of an error on behalf of shipping companies' part, we'll replace it with no hassle!
The information on the Australian Gourmet Gifts website is provided in good faith. We are very serious about providing accurate and up-to-date product listings, so if you have questions please contact us!
All the products listed on our website are in stock unless otherwise noted. If anything is out of stock or unavailable, we will provide a substitute item that should match/exceed what was originally purchased by value level.

Returns
Australian Gourmet Gifts offers a 14-day return and exchanges policy on all purchases. To process your return, you'll need to provide an original receipt. Valid identification is also required to receive or redeem a non-transferable merchandise certificate or mail check.
We at Australian Gourmet Gifts are committed to ensuring that your order is delivered with care. However, we can't afford the additional cost of returning a hamper if delivery was refused by the recipient or if it's not going where you want it to go, so please make sure all addresses are correct! These are not eligible for a refund or re-delivery. This is because we incur additional costs for the return delivery of the hampers and the disposal of perishable items in the hampers.
Online Refunds
Online refunds will be issued in the original form of payment for price paid or merchandise exchange when returned within 14 days. A mail cheque may also come through if you can't get credit on your account, but please note that this is processed by an electronic funds transfer system.
Returning or Exchanging Items by Mail
To return any Australian Gourmet Gifts Online purchase by mail:
Notify us at sales@australiangourmetgifts.com.au of your intention to return the product(s), including why you're returning it and whether for a refund or an exchange.
We will contact you with a return authorisation and any special instructions. Pack your package securely, seal it up in its original packaging if possible- all returns must be sent prepaid. We do not accept COD deliveries.
Send returns to:
Australian Gourmet Gifts
61 Australis Drive
Derrimut VIC 3026
We will only refund shipping charges if we have sent the wrong item or if the item sent is defective.
Credit Card Refunds
We can only refund a credit card used for the original purchase and please allow 1-2 billing cycles before a refund shows up on the statement.