The Ultimate Buyers' Guide to Our Best Christmas Hampers Online in 2020
When it comes to the best online gifts this COVID Christmas, we think hampers take the cake. And our vast range won't disappoint. But then again, with so much choice, it's not always easy to know what your recipient will like best. Could it be the Pure Indulgence hamper – or perhaps the Gourmet Extravagance? Let this guide help you determine the best Christmas hampers online in 2020.
For Corporates and Gourmet Foodies
If you're looking for a corporate Christmas gift for staff and clients, you might want to opt for non-alcoholic gifts. If that's the case, head straight to our selection of gourmet food hampers.
The extremely popular Gourmet Connoisseur Hamper is our pièce de résistance – and the treats inside can only be found in the most exclusive stores and kitchens. What better way to make your staff and clients feel special?
Another popular choice is the Premium Gourmet Christmas Hamper – ideal if you're looking for a gift expressly geared towards the silly season.
And we simply can't neglect to mention our Gourmet Extravagance Hamper. All in the name, this hamper is jam-packed with decadent goodies hand-selected from artisan food makers across the country. It's the one to choose when you want to really impress!
Your Go-To Christmas Hampers When Catering for Multiple Tastes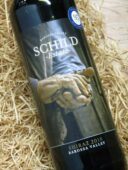 If your recipient appreciates fine wine as much as they do fine food, you can't go past the Barossa Shiraz Hamper as a 2020 Christmas gift.
Including a Schild Estate Barossa Valley Shiraz (which scored a 95-point grading from James Halliday Wine Companion) and mouth-watering gourmet products, this hamper is sophisticated without breaking the bank.
However, what if you're after a unique Christmas present that can be shared around?
Check out our Premium Beer & Wine Hamper. Its combination of red wine, white wine, pale ale and gourmet snacks makes this a top seller for many occasions – not just Christmas.
We've saved the best 'til last: so 'bestselling', it SOLD OUT!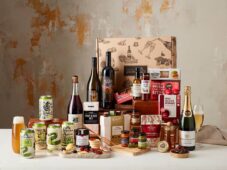 This year, we've introduced an all-new, 7-Star Executive Hamper. If you're in the hunt for the absolute best Christmas hampers online in 2020, this little baby is a showstopper.
This is the hamper with everything; it's an amalgamation of our bestsellers. We worked out which combinations our customers were most fond of – and included them in one mind-blowing package.
In hindsight, maybe we did too well… the 7-Star Executive Hamper sold out only a month after we released it!
But fear not, we've now got more in stock. Just make sure you get in quickly, as these are undoubtedly a crowd favourite.
DID YOU KNOW?
With Australian Gourmet Gifts, you can pre-order hampers that are out of stock. It usually only takes us a week to replenish stock – that way, you can still give your recipient exactly what you want!
What Do Our Customers Love Most Of All?
When a close friend recommends something to you – you know it must be good. They've put their name and word to it, after all.
So why not take the advice of our happiest customers? While the hampers we've mentioned above often yield the best reviews, there are a few more that our customers just can't get enough of.
Before You Go, Let Us Share a Secret…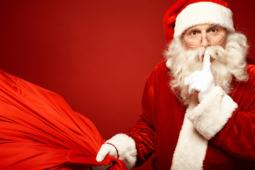 Did you know that some of our Christmas bestsellers are not actually Christmas hampers?
Why? Well, people celebrate Christmas in different ways. And because a hamper contains a diverse range of treats, it's the perfect gift for anyone – regardless of whether they celebrate on 25 December or not.
So, when it comes to selecting a gift hamper this COVID Christmas, you don't necessarily need to choose something with 'Christmas' in the name.
Sometimes, it's just as meaningful to say 'thanks for a great year' with a gourmet hamper!
We hope we've made it easier for you to select a unique Christmas present during this year. If you're still struggling to find the perfect one though, simply browse our extended range of Christmas hampers or get in touch. We can help you find the perfect one!