Christmas Conundrum – How to Find the Best COVID Christmas Gifts Online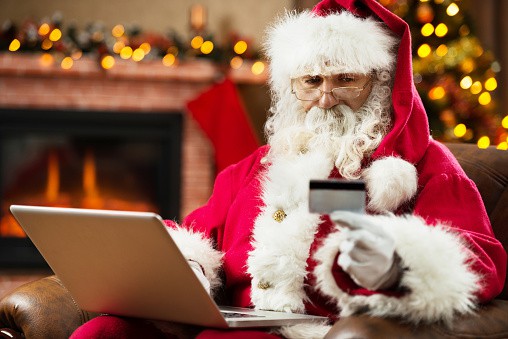 We'll all be celebrating Christmas very differently in 2020. But you don't have to let Coronavirus spoil the festivities. That's because it's easy to find the best COVID Christmas Gifts Online during the global pandemic – a gourmet hamper delivered directly to their door! There are so many benefits of gifting a gourmet hamper this Christmas. Let us take you through a few:  
A Hamper is the Gift That Keeps On Giving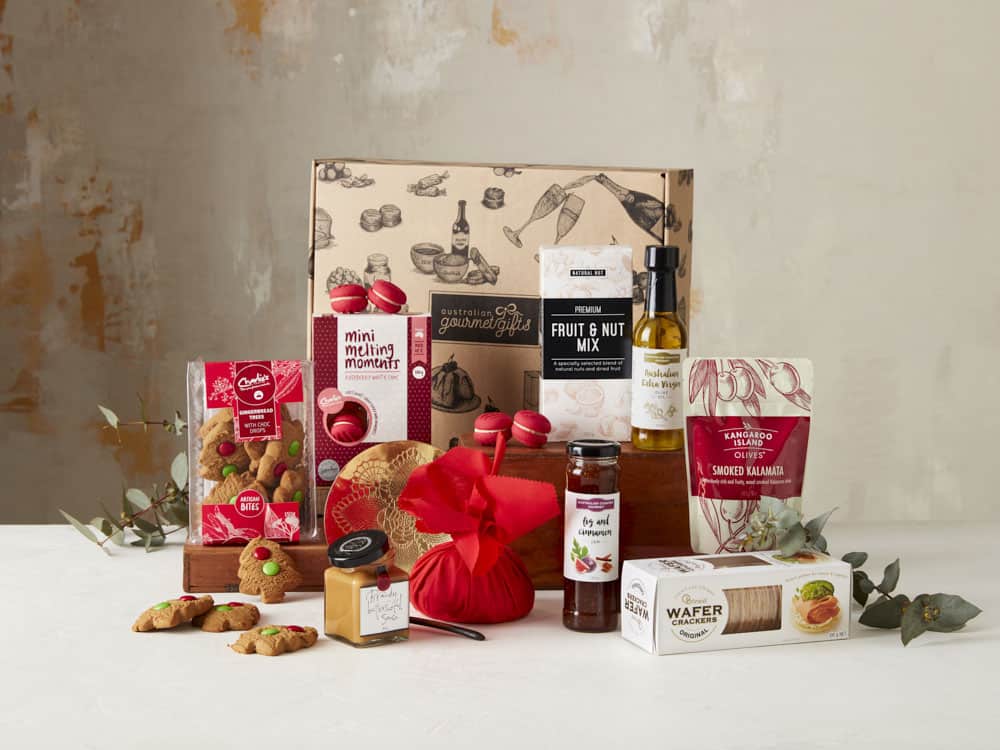 Let's face it: the pandemic has put a real dampener on 2020. But that doesn't mean Christmas has to follow suit. In fact, we've got a way for you to brighten someone's 2020 and their 2021.
How? With the best Christmas gifts online imaginable – delicious, gourmet hampers!
As we all know, hampers are full of goodies – from beer and biscuits to sweets and spreads. This means that when you choose a Christmas gift hamper, your loved one can enjoy its contents for weeks on end.
Say goodbye to the present that delivers joy only at the time of opening! Each time they tuck into a new dessert or open a fresh bottle of bubbles, they'll feel that same delight they experienced when they received it.
We've Made the Chore of Choosing a Unique Christmas Gift Simple
Have you ever been in a situation where having too much choice has been detrimental? One where it might have been easier if you had some direction from an expert?
We thought so. That's why we've created this simple guide to
From wine lovers to flavour-obsessed foodies, our guide can help you narrow down exactly what your best mate from high school, favourite cousin or long-time family friend will love most of all.
We've Also Made the Buying Process a Piece of Cake
If you've ever tried buying a gift around Christmas time, you'll know that the silly season brings with it many shopping stressors. Even if retail is just opening up again (Victorians, we're looking at you), that doesn't mean it's going to be fun heading back to a shopping centre any time soon.
First, there's the struggle of the car park. You'll likely begin fruitlessly circling for 20 minutes, before giving up and parking an arduous 3km away.
When you eventually enter the store, you'll have to battle the thousands of other shoppers, desperate to find the most thoughtful, unique Christmas present for their families and friends.
And the worst bit? Just when you think the hardest part is over, the store may not even have your gift in stock! So you can either travel 98km to the next-nearest store before someone else snaps it up, or wait until June next year for them to order it in.
No thanks!
If this sounds all too familiar (and all too stressful), you'll be pleased to know that Australian Gourmet Gifts has the best COVID Christmas gifts online. All you need to do is select a hamper and process the payment. Buying Christmas gifts online with us takes a matter of minutes. (And can be done from the comfort of your armchair, too!)
Gift a Gourmet Christmas Hamper From Afar
Coronavirus has put a halt on international (and even some domestic) travel for Christmas in 2020. So, what do you do if you're in a different state or country from your loved ones – and unable to give them a present in person?
Thankfully, when it comes to Christmas gifts, COVID-19 hasn't ruined everything. You can still surprise Great Aunt Ruth or your best-mate Davo with a gourmet hamper, delivered from afar.
Even before the pandemic, many of our Christmas shoppers were based overseas, sending many hampers as Christmas gifts to their loved ones Down Under.
Plus, the beauty of buying from an Australian-based business is that it'll arrive in perfect time for Christmas this year (not next)! How do we know? Because we choose Australia's leading postal service, Australia Post – the most reliable delivery option available this Christmas.
Avoid the Panic of "I Don't Know What to Get Them!"
We've all been there before – December 25th is closing in and you're still stuck with the dilemma of not knowing what to buy someone. As the day looms closer, your chances of getting a unique Christmas present online get smaller and smaller as you become more and more panicked.
Fear not! The team at Australian Gourmet Gifts has put hours of love and hard work into our hampers – making them the best COVID Christmas gift for 2020.
We've handpicked every item that goes into our hampers, ensuring each contains complementary flavours and textures.
A unique Christmas present during COVID – without the hard work and hassle? Yes, please!
Although we'll be celebrating Christmas differently this year, you can still get a present that delights your recipient – whether you can be there to give it in person or not. In fact, no matter where in the world you are, the best COVID Christmas gifts online are hands-down the Australian Gourmet Gifts hampers! If you think so too, shop our Christmas hampers now!