REVEALED: Our Insider Secrets to the Best DIY Holiday Gift Basket & Hamper Ideas This Christmas
Are you the creative type who gets a kick out of making your own gifts? Or perhaps you're looking to give something with a truly personal touch this Christmas? As the experts in gourmet hampers, we've decided to divulge some of our best tips so you, too, can create the perfect holiday gift basket or hamper this Christmas. 
Why go DIY for your Holiday Gift Basket or Hamper?
When you make a gift yourself, you have the benefit of tailoring it exactly to the recipient. That's why we love hampers. They can be big, small, extravagant or low key – the choice is yours. 
Made with hand and heart, your personal touch is sure to be appreciated.
But what to include? As Australia's go-to hamper experts, we're here to help! 
Laying down the foundations
Even if you've already got the contents down-pat, without anything to support its structure, you don't have a hamper at all. That's why you'll need something to stack it all in. 
Good options include a wicker or wooden basket. But you can also 'think outside the basket' and go for:
A stylish serving tray

A ginormous jar or metal bucket 

A box or case with a lid
To add a touch of luxury, drape some green, red, silver or gold fabric on the bottom. The lining will give a festive touch, reinforcing the Christmas theme.
The heart of your holiday gift basket
You can put just about anything in a hamper, but some items are total no-brainers! Here's where we recommend you start:
Wine
The perfect centrepiece, wine is a staple item in any Christmas hamper. Red, white, rosé or sparkling, choosing the recipient's favourite will show you know them well.
But if you really want to impress, do some research to find out the foods and flavours that pair well with your wine choice. This can also be a clever way to get other ideas to include in your hamper!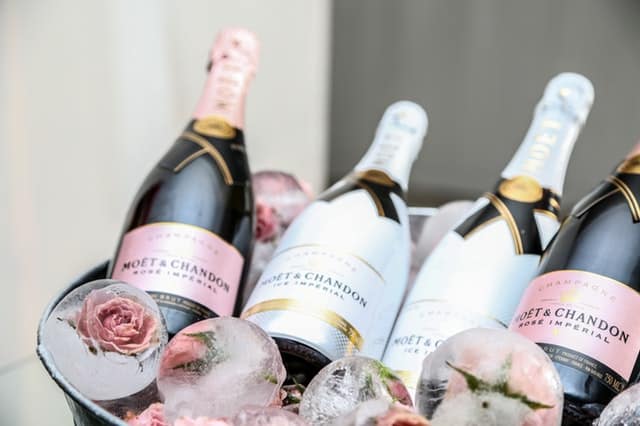 Cheese
Stick to Christmas hamper traditions and pop some quality cheese in your hamper. But which one to choose?
There's so many out there that it may well be more appropriate to include a selection. Hamper favourites often include Brie, Camembert or a sharp cheddar.
Chocolate
Who doesn't love chocolate?  
From those with a sweet tooth to people who just enjoy the occasional treat, you can't go wrong with adding chocolate to your hamper. 
Don't just go for any old chocolate, though. You won't get the same quality with the supermarket brands as you will at chocolatiers or an artisan chocolate store. Some of our favourites include Koko Chocolat, Australian Country Gourmet and Charlie's Cookies. 
And why not spruce it up by going for one that's infused with mint or peppered with chunks of rocky road!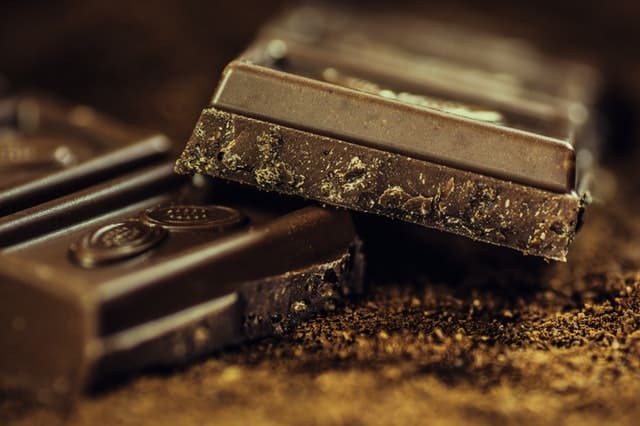 Mince pies
For a traditional Christmas treat, mince pies are a popular choice. A seasonal favourite, you might like to choose a flavour you think your recipient will love. 
Otherwise, play it safe and go for the classic original. 
Shortbread
Nothing says Christmas like shortbread or gingerbread. Baking your own can also be a good way to add that handmade touch. 
You can even stick to the festive theme by baking them in the shape of a Christmas tree or angel. Super cute!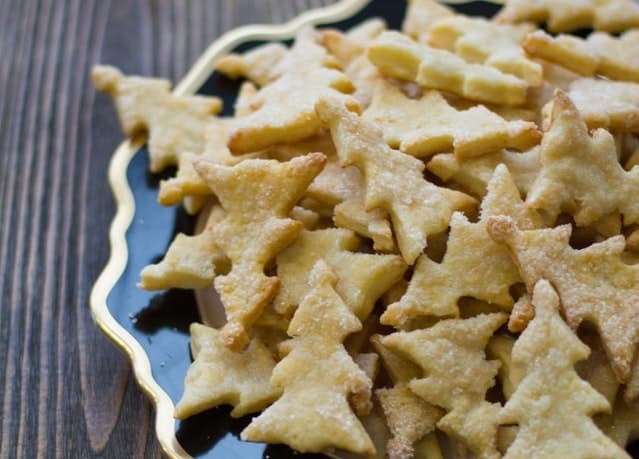 What about a personal touch
Remember, the whole point of making the holiday gift basket or hamper yourself is to give it a personal touch.
If your recipient loves wine, include a set of special wine glasses to go with it. If they fancy baked goods, consider making them yourself. 
Go the extra mile by including a handmade item like a knitted mug cozy or a DIY body scrub. Or, go for something that carries a special meaning which only you and your receiver understand – such as a photo of you both in a photo frame.  
Putting it all together
For starters, make sure you've chosen goodies of all shapes and sizes. This will help you arrange everything while drawing in the eye and making the hamper look more interesting.
Start by placing the larger items in the centre and stacking the smaller ones around. Have a play around to see what looks best. 
Also, try positioning the items at odd angles, and don't be afraid to have some sticking out the top. 
And if you find you don't have enough items to fill the hamper or it's looking a little lack-lustre, place some tissue paper in the bottom to give everything a boost.  
Once you're happy with how it all looks, you're ready to wrap it up and add the finishing touches!
And now for the cherry on top
Get that wow factor by dressing up your DIY gift hamper. While traditionally wrapped in cellophane, if you're looking for something less generic, feel free to mix it up!
Grab a large bow to keep the contents secured or some jingle bells to hang off the front. A cute handmade tag can also add just the right touch. 
We all leave things to the last minute, so if you find yourself without time to hand-make your own gourmet hamper, Australian Gourmet Gifts has you covered! Our Christmas hampers are all ready to go – and can be delivered directly to their door. And as for that personal touch? Simply include a personal message at the checkout!