Christmas Gift Hampers with Australian Gourmet Gifts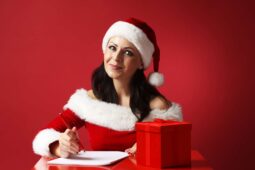 Christmas gift hampers take the stress out of one of the craziest times of the year. As kids get older, families become harder to buy for. When friends move interstate or out of town, the logistics of shopping and posting items adds yet another element of anxiety to what really should be an enjoyable period. This Christmas, wouldn't it be nice to know that your loved ones will receive not just a token gift, but one that will wow the whole family?
Gift hampers save time and money
We have become accustomed to shopping online. We know how it allows us to avoid car park traffic jams, pushy shoppers and the silly season rush pacing the department stores aimlessly, hoping that every present you need to buy will jump right out at you. It's time to give yourself a break this year and look at the range of luxurious Christmas gift hampers available from Australian Gourmet Gifts. Not only does a basket of goodies celebrate the festive season perfectly, but it will also be delivered Australia-wide promptly, in pristine condition and, most importantly, for a price that suits you.
Gourmet gifts for the whole family
By sending a hamper, you're saving time and money but also providing all the before and after snacks for Christmas lunch. Personalising a hamper means the whole family can enjoy opening it. Chocolates and crackers to chutneys and Christmas cake. Add a bottle of sparkling wine, or some premium Aussie beer, cheese nibbles and an antipasto pack and your family and friends will feel very spoilt.
Sending a high-end Christmas gift hamper is a great way to 'be there' on Christmas day when you can't 'be there'. Leave the hassles of shopping to the experts and know that your loved ones will celebrate the silly season with you in mind.
All gourmet products are handpicked and carefully packed and since all hampers from our gift hampers Australia range come with an artistically designed greeting card, you can include your personalised message too. A well thought out selection of gourmet gifts, presented in a hamper box that will impress, ensures that your Christmas gifts this year will be tailored perfectly, useful and yummy, and full of goodies that the whole family will enjoy.
Click here for more amazing luxury hamper ideas from Australian Gourmet Gifts.