Christmas Hamper Preview – Part 2
A few months ago, we gave you a sneak peek of five brand new items that will find their way into our hampers this Christmas. They aren't the only premium additions to our range. Here are five more delicious selections that your colleague, client or loved one might just be lucky enough to tuck into in December.
Moet Imperial Brut Champagne
This iconic French champagne is made for very special occasions. With a blend of Chardonnay, Pinot Noir and Pinot Meunier grapes, Moet & Chandon's Brut Imperial is bright and fruity on the palate. Spray it on your co-driver after you win the formula one championship, or perhaps just drink it from a glass, it's up to you!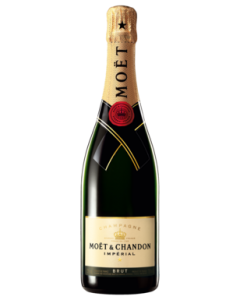 Steamed Christmas Puddings
This steamed Christmas pudding from a local producer, Traditional Foods, is a delectable sweet for the end of the evening. It's made using a traditional recipe that dates back to 1835 and arrives wrapped in festive red cloth.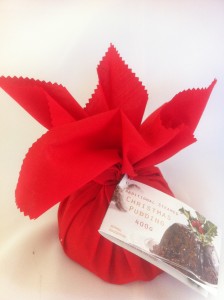 Bonne Maman Cherry Preserve
Made in France using traditional recipes, Bonne Maman's preserves and jellies are a step up from the jams in your supermarket. While it's marvellous on toast, there's so much more you can do with their Cherry Preserve. Pair it with hard cheese, serve it on a scone or enjoy with Greek yoghurt and granola. The cherry flavour is all-natural, and there are individual pieces of cooked cherries to savour in every taste.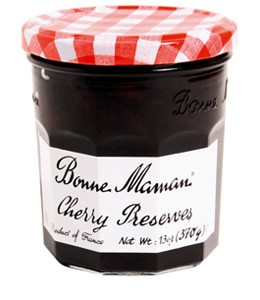 Australian Country Gourmet Gift Set
This delightful gift pack contains three very popular Australian gourmet condiments that are great accompaniments for all dishes. Enjoy them with meat, chicken, pasta, seafood or simply some delicious sourdough bread. The Chardonnay & Sage Creamy Mustard is simply sensational, and a must-have for any meat dish. Mango & Apple Chutney transforms a Christmas ham into a gourmet masterpiece, and Tomato & Roasted Capsicum Salsa is the perfect dip for corn chips.
Country Gold Anzac Biscuits
Crunchy, golden baked Anzacs are the perfect dunking biscuit. The Classic Anzac recipe, mastered by Country Gold, uses baked oats, coconut and plenty of golden syrup to give just the right amount of crunch.