How to Pick the Best Wine for People & Parties
Choosing a wine gift for your boss, friend or partner can sometimes feel like a life or death decision. Will the flavour hit the right note? Will it be to their taste? And what the fruit is a tannin, anyway?? Hardcore wine connoisseurs would have you spend a lifetime learning about the complexities of grapes, ageing, and vineyards. But sometimes you just need the basics to make the right decision. So we've put together a beginner's hack to match your wine with the right food, occasion and… person.
RED WINES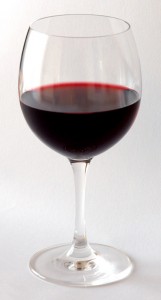 Light
Dolcetto: Sweet name, dry taste. Pairs well with cold cuts, salami, dips, and the stylish and young at heart at summer gatherings.
Pinot Noir: Soft, silky and fruity with earthy notes. Goes well with pork belly and grilled salmon, in fact, this delicate flavour is a great all-rounder with any meal. A solid choice for first date dinners, and the indecisive "I don't know if I feel like a red or a white" wine-drinkers.
Medium
Merlot: The nice guy wine. Not too strong or mild, it's the gateway drink to reds. This is the best pick for those with a smooth taste and straightforward style. Even this one up with a rich, saucy meal like carbonara or steak. Enjoy with any dinner or a relaxing glass at bath time.
Bordeaux: A blended wine that's best consumed when it's well mature. Great for book lovers, and those with vintage and European taste. Serve with cheese platters and fine conversation.
Full-Bodied
Shiraz: Spicy red with noble character and deep overall tone. Can also be known to have excellent longevity and intensity. Goes well with roast or grilled beef, spicy meats like chorizo, salsa, or with something sweet like panforte. Great for Christmas lunches, special birthdays, anniversaries and Father's Day. Or just when you need a pep-up from its high level of antioxidants! Ideal to make a well-rounded impression with your boss or in-laws!
Cabernet Sauvignon: Dark fruity with hints of pepper. Ideal for those who like their flavours more in your face. Best to combine the high alcohol content of this drop with a decent meal like pasta or steak. This classic is a winning companion for catch-ups with friends who love their dinners full of hearty conversation.
WHITE WINES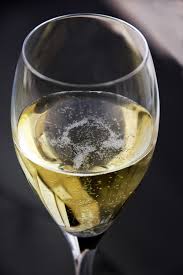 Light
Pinot Grigio: Mild blend of citrus and floral notes. Tee this up with seafood or strong flavours like fennel and gorgonzola. Enjoyed by delicate and warm-hearted souls at spring picnics and outdoor gatherings.
Pinot Blanco: Light, elegant and non-offensive. It's a refreshing accompaniment to rich or fried foods and an ideal all-rounder choice for events with enormous crowds. Also good for the social-sometimes-wine-drinker.
Light To Medium:
Riesling: Highly acidic. Great for those who enjoy a bit of tartiness, non-conformists, and those with a nose for a fine aroma. Tastes divine with a multitude of dishes, from raw fish to mustard sauces to apple pie. A refreshing drop after a spot of activity.
Sémillon: Moderate, fresh and zippy. Delicious with a glazed Christmas ham, spicy foods and fish. Can go head to head with bold flavours. For the dark horse who likes to pleasantly surprise. Enjoy for lunch or dinner at the in-law's place.
Medium with a hint of herbal
Sauvignon Blanc: Crisp and unique. Goes well with mango salads, seafood BBQs, and peppercorn sauce. A bit more zing and intensity than its Sémillon cousin. Great companion for the social butterfly to have at hand for visitors and visiting.
Medium with a hint of minerals
French Champagne: Golden, sizzling, finely crafted bubbles of magic in your mouth – What better way to celebrate? Serve with your favourite indulgence. Ideal for any moment you want to make memorable and special. For those who sparkle with effervescence and class.
Full, creamy notes
Chardonnay: Can be dry or sweet, often with citrus and melon flavours and infused with oak and rich aromas. Drinks well with a variety of dishes including smoked salmon, sushi, and Asian dishes. A perfect well-rounded flavour for the socialite at any party or after-work drinks.
Viognier: Dry taste, rich scent and smooth appearance. To be shared at selected dinner parties where people can appreciate your distinctive taste and French pronunciation. Enjoy with rabbit paella or lobster and crayfish. Wine connoisseurs looking for a statement drink.
Picking the perfect wine for a gift is about how you want them to feel–about themselves and you! It's not so tricky. Have fun with these three P's of wine gift selection, palette, place and person! And whether you go for a bottle of red, white or bubbles, just make sure it's a good quality to make them feel really special. Final serving note; all wine is of course best enjoyed with some gourmet food and great company!