One Present To Suit Every Event? Gourmet Christmas Hampers!
Christmas In A Hamper – How To Impress At Your Christmas Event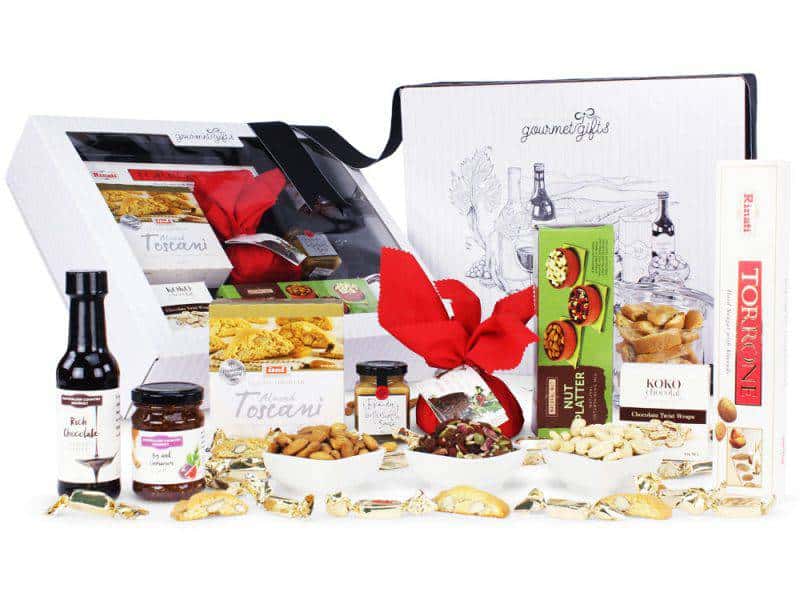 From the moment you turn the calendar over to December, you know that life is going to hit fast-forward. It's typically a festive month filled with celebratory occasions. Though this is always good fun, the task of choosing the right gift to take along to each event can be tricky – not to mention time-consuming. Enter gourmet Christmas hampers, the easiest way to impress at your next gathering!
One Order for Many Gifts
Modern family life is filled with extracurricular activities, and along with the usual work and family dos, you can find yourself attending many end-of-year events.
Take the hassle out of arranging Christmas gifts from swimming teachers to daycare staff and everyone in between with gourmet Christmas hampers.
One online order allows you to arrange all your gifts in one convenient store. With free delivery, either to the recipient or yourself, to take along on the day, it couldn't be simpler or more cost-effective.
Versatile and So Simple to Order
December is filled with Christmas celebrations, and it's nice to arrive with a token gift. But token doesn't have to mean boring or overdone. Forget the generic box of supermarket chocolates. In fact, avoid the shops altogether. Treat your event host to something truly deluxe by simply placing an order online. Choose decadent hampers filled with gourmet goodies for an impressive and versatile gift that won't blow the budget.
Cater to Every Taste
Choosing a gift to strike just the right note can be a challenge, especially if you don't know the recipient all that well. School and kinder teachers become familiar faces over the course of a year, but what do you really know about them? Do they like red wine or white? Sweet tooth or savoury?
Gourmet Christmas hampers have the unique ability to cater to a wide variety of tastes. Within the one beautifully presented box, a full-bodied red might be nestled beside gourmet mustard and, besides that, some delicious artisan chocolate. No matter who is on the receiving end, everyone is bound to find a delicacy to enjoy.
A Gift to be Shared
Taking Christmas hampers along to festive celebrations has the added benefit of being able to be shared then and there. Turn a mother's group get-together into a gourmet picnic by turning the gifted hamper into a delicious spread. You'll enjoy organic antipasto, the finest nut platter, and even a cheeky splash of bubbles. Go on, you've earned it!
Heading to a Christmas event and need the perfect present? For the very best in delicious and versatile gourmet Christmas hampers, visit Australian Gourmet Gifts today.