Why Christmas Hampers are the Best Present You Can Get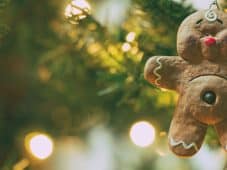 Who's tougher to shop for: someone you hang out with for years or a colleague from work who you never really got to know that well? Someone you are close with has probably already received innumerable presents over the years and you're out of creative ideas; an acquaintance, on the other hand, might be a complete mystery and it's impossible to think of something you know they'd love to get.
Fortunately, a new trend has been shaping the gifting industry: gift hampers, as they allow you to create something unique, which is both personal and quite universal, as such likely to appeal to just about anyone.
Is that all? Not even close – Christmas hampers enjoy growing popularity due to a number of perks they come with. Here's why they are the best possible gift you can get for someone:
They satisfy even the most challenging gift-receivers
Whether for a man or a woman, young or old, a Christmas gift hamper can be personalised to match the tastes and needs of absolutely everyone. A loved one who keeps exchanging presents for store credit or different items is surely going to discover an ingredient they will love.
The same goes for a colleague at work – if you see them enjoying one and the same snack every day at the office, or you hear them talking about their favourite brand of wine, pack up a corporate Christmas hamper that will contain something you know they will enjoy.
It doesn't have to be a gift for one
We just said it's for everyone, right? Christmas hampers can be stocked with such a rich range of products that every single family member can choose from as if it was hand-picked just for them.
Just take a look at the contents of a Premium Red & White Wine Hamper: Shiraz Cabernet for a Dad who prefers a fruity taste, Sauvignon Blanc for Mum who's more fond of a tropical flavour, along with milk chocolate and nuts for the kids who need something to nibble on while they're snuggled up in front of the TV watching Christmas movies.  
You can make an online purchase
In recent years, it seems that no matter how early you begin your Christmas shopping, it's impossible to miss the stampede of people who had about the same idea as you. While purchasing clothes or accessories can be risky online, there's nothing to worry about when you're looking to order a Christmas hamper.   
Those who always seem to do their shopping at the last possible minute will appreciate fast free delivery, as well. Even if Boxing Day is just a few days away, you can expect a Christmas hamper to arrive at your doorstep in time.
They are full of hard-to-purchase products
Have you ever spent hours or even days browsing the stores for your favourite bottle of Cabernet only to realise not one store stocks it? Unfortunately, certain deluxe drinks and spices are impossible to find at your regular retail outlets – but they are included in Christmas hampers, along with other carefully selected products intended to mix with the rarity you've been seeking and deliver an exceptional gourmet experience.
Christmas hampers to suit everyone's budget
No matter how much you've decided to set aside for a present, you're bound to discover a gift hamper in that range, as they can go from $50 to $500.
Furthermore, if you list the contents of the Christmas hamper and outline the prices of each individual product, you'll notice that you actually get excellent value for the money. Separately, certain luxurious sparkling wines and champagne bottles might cost up to $80, while an entire gift basket enriched with a variety of spices and snacks costs just the same.  
The hamper is extremely practical
Just how many times did you lose your nerves because you were unable to find an ideal box or paper to wrap the gift in? A Christmas hamper is not only stylish, but they are also quite practical to carry around without worrying about the safety of the items stacked inside.
Furthermore, the person who receives the gift is bound to be grateful too, since they will not end up with tons of wrapping paper and gift bags that cannot be reused. A hamper can easily be incorporated in your home as a decorative item, as a flower basket on the terrace, or as a gift packing solution for someone else on a different occasion.
Christmas Hampers are unexpected
Have you ever asked anyone what they would like to get for Christmas, and the only answer you got was – I don't think I really need anything, so just surprise me?
Even in such situations, it's highly likely you wracked your brain and tried to think of something you heard them say they are missing in their life. So when there's really nothing, or their wish is way out of your price range, a Christmas hamper is an absolute winner. Especially if they said surprise me – no one really thinks of putting a gift basket on their wish list when, when in fact, it can contain everything they love.
It can be personal
Quite often you can hear people disregarding coupons and gift baskets due to the lack of a personal touch. For some, they may feel like the last resort or a quick solution – and we would have to disagree.
Because of the variety of options and items that can be included in a Christmas hamper, they represent an ideal way to show someone just how much you know them. Gift baskets enable you to create a mix of everything a person might love – their preferred drinks, spices, snacks, sweets – and at an amazing price no less.
At Australian Gourmet Gifts, we are well aware of all the perks that come with Christmas gift hampers, which is why we are known for having the widest range of options. Feel free to browse through our selection and discover a gift basket that best matches the tastes and needs of a person you are looking to surprise this year!