Merry COVID Christmas! Gourmet Gift Hampers – The Best Corporate Christmas Gift Ideas for 2020!
We're almost at the end of 2020. And you know what that means… time to get your corporate Christmas gifts sorted. But with the pandemic still a part of our daily lives, how are businesses thanking their clients and staff? Well, when it comes to corporate Christmas gift ideas this year, hampers are topping the charts. Let us tell you why…
Buying Christmas gifts online is waaaaaay easier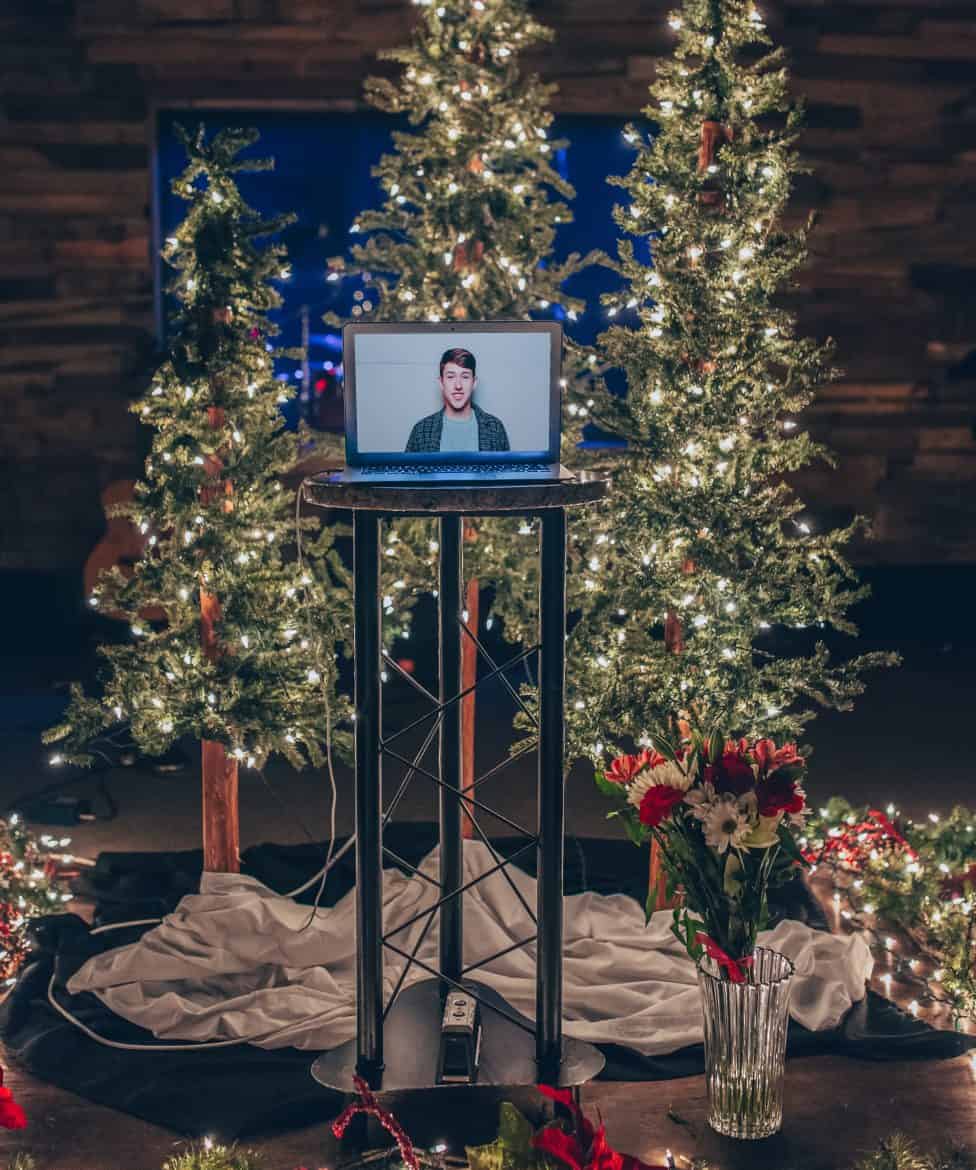 Let's face it, we've been loving online shopping for years now. But coronavirus has meant it's not just more convenient to purchase our Christmas gifts online… it's a million times safer!
No need to don a mask and maintain 1.5m from others. No need to sanitise as you enter and leave the store. And, no need to worry about carrying a heap of gifts to your car – and then into the post office on Monday!
Shopping online is as easy as the click of a button. You can even do it from the comfort of your home office. Or is it office-home? It's so hard to tell these days!
Hampers are the best Christmas gift when buying online
We've now convinced you that online is easier and safer. So, what makes hampers the ideal online corporate gift this Christmas?
Because hampers are a 'catch-all'. They've got something for everyone, no matter their taste. The variety within will see the foodies just as pleased as the wine connoisseurs.
Plus, unlike other e-commerce sites, our items are sold with the intention of being given as gifts. Why does this matter? Because it means our hampers will arrive on your recipient's doormat in gorgeous gift wrapping with a personalised message. No more wondering who the present's from!
We also deliver our corporate Christmas hampers free of charge throughout Australia. So there's no need to worry about paying an arm and a leg for shipping.
Crack open the corporate Christmas hampers over a Christmas Zoom party!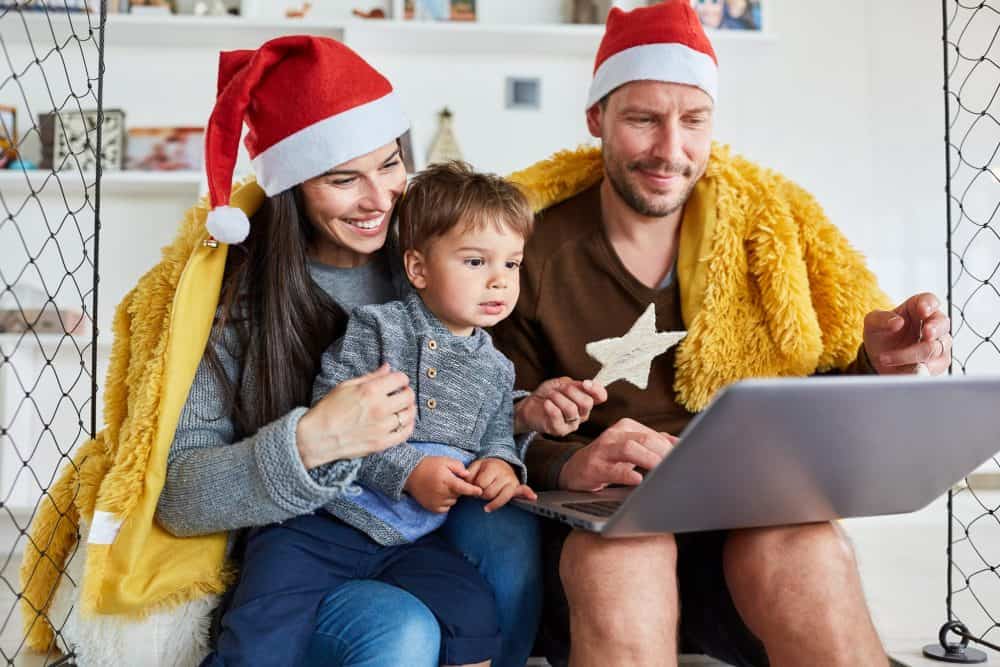 This year, many workplaces won't be able to host a traditional end-of-year function for their staff.
Enter, the Zoom party.
With a remote celebration, you can divert the budget you would have spent on venue hire and catering to some in-home indulgences for your team, Brady Bunch style.
The best bit is, you can still spoil them with some scrumptious treats and delicious bevvies, even though there's no physical event. That's because our corporate Christmas hampers contain award-winning food and wine, all handpicked by our expert team.
Best of all, you still get to see the smiles on their faces as they open and enjoy each gift inside the hamper.
Bulk orders are easy – yet the gifts are still unique
Businesses struggle with the same issue, year after year: how do we give our staff gifts that are as unique as they are – without spending hours trying to find something different for everyone?
We have your solution: a gourmet Christmas gift hamper.
Hampers allow you to purchase all the presents from the same store, while still mixing it up to suit different tastes and budgets. Yes, everyone receives a hamper. However, staff will love that theirs isn't exactly the same as their colleague's.
When you shop at Australian Gourmet Gifts, buying in bulk is super easy – whether you've got a team of three or 3,000.
You know your corporate Christmas gift will arrive safely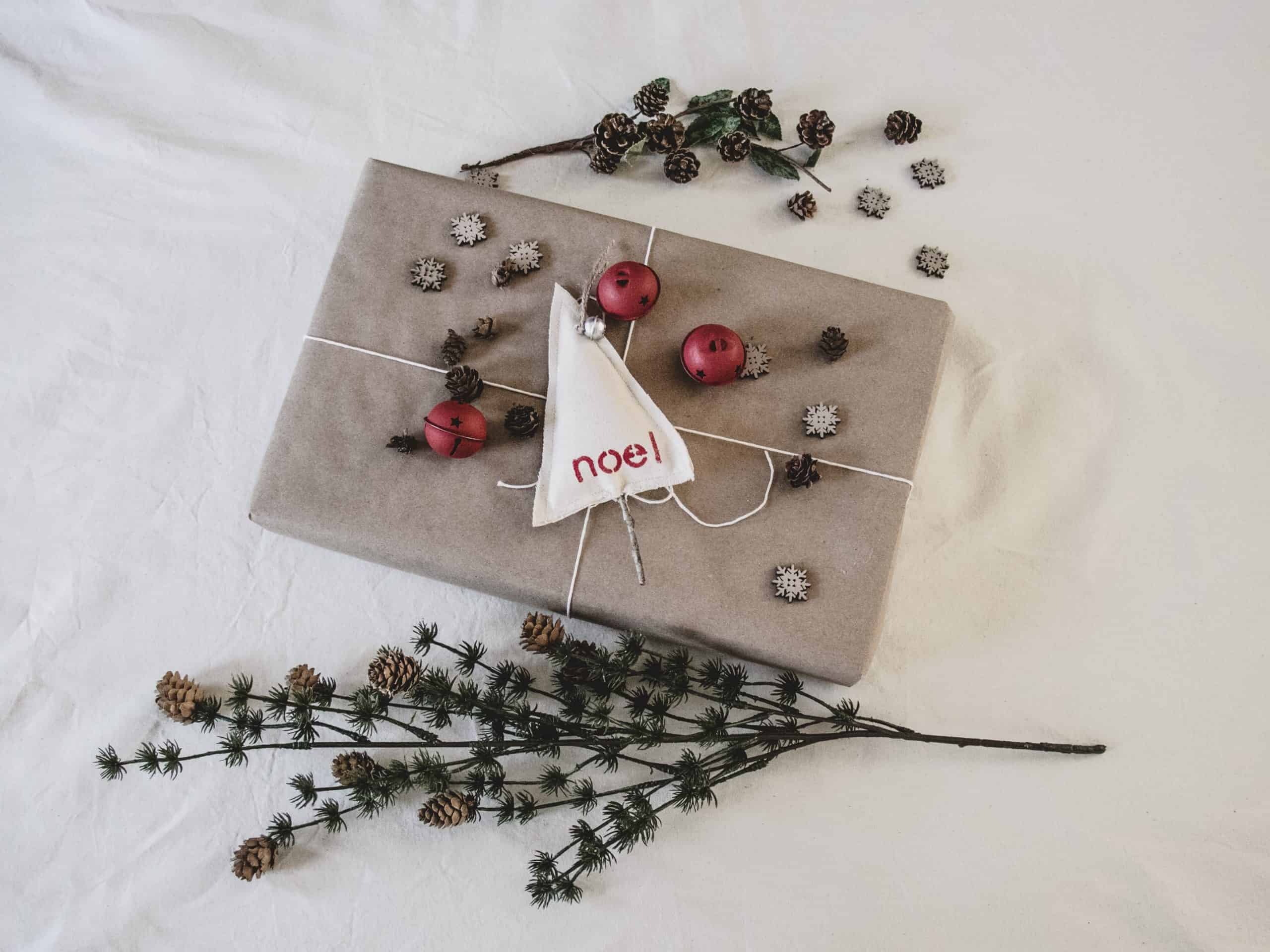 At Australian Gourmet Gifts, we use the country's most popular and reliable postage service: Australia Post.
AusPost has taken stringent measures to ensure they follow COVID Safe protocol.
That means your staff and clients won't have to sign when their hamper arrives, helping avoid contact with another person. (Flattening the curve and giving joy? Double win.)
And because AusPost is a reliable operator, it also means that you don't have to stress about your Christmas hamper not arriving in one piece. Their hamper (and its contents) will arrive intact, just as it should.
Hampers are a great 'thank you' gift for clients
We've spoken a lot about how gourmet hampers are the perfect Christmas gift idea for your staff, but what about your other business relationships?
After all, loyal clients who made it through the struggle of coronavirus – and did it by your side – surely deserve some form of thanks.
So why not show your appreciation of their partnership by sending over a corporate Christmas gift? Namely, in the shape of a gourmet Christmas hamper.
Many of the biggest Australian brands thank their clients with Christmas hampers. PwC, CommBank, Rio Tinto and so many others love gifting these treats year after year!
As far as corporate Christmas gift ideas go, it doesn't get much better than expressing your gratitude with a basket overflowing with goodies, delivered directly to the recipient's door.
To put it lightly, 2020 has not been the best of years. That's all the more reason to create some Christmas cheer – especially when it comes to corporate gifts. A gourmet Christmas hamper is sure to lift spirits (and keep them high). Whether for your staff, clients, partners or suppliers, hampers really are the way to go when it comes to the best corporate Christmas gift ideas.